PRESS RELEASE: Pop-Up Speedmaster Gallery: The Moon Room!
Wednesday, March 1st, 2017 - Tuesday February 28th marked the opening of The Moon Room, a two-week pop-up lounge and gallery celebrating the 60th anniversary of the Omega Speedmaster wristwatch. During the two week exhibition, there are four intimate events organized for collectors of this iconic watch.
Download Text: .DOC | .PDF
Download Images: LoRes | HiRes
Ace Jewelers The Moon Room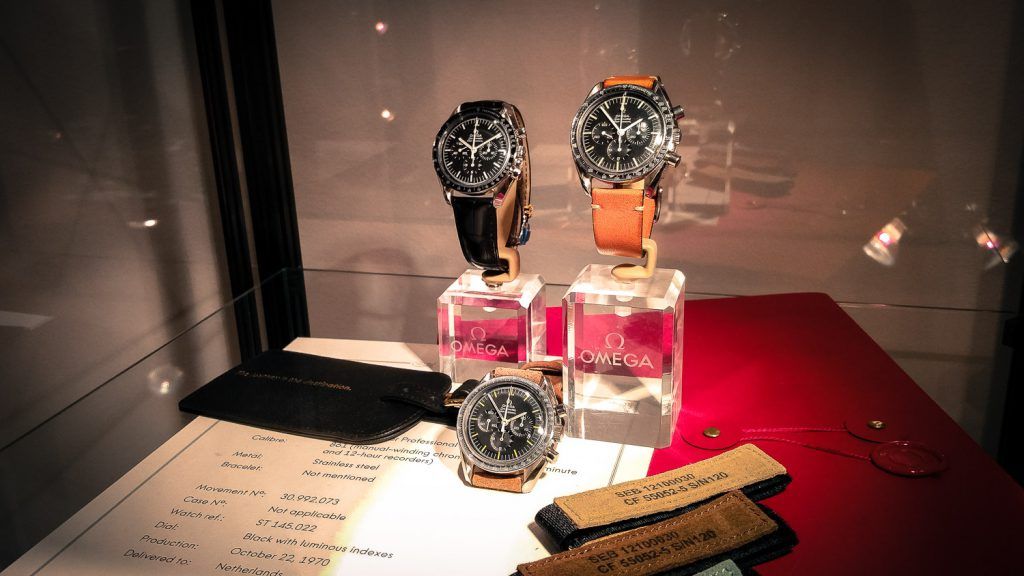 This year Omega is celebrating the 60th anniversary of the Omega Speedmaster. In keeping with this celebration, Ace Jewelers has created The Moon Room, a two-week private lounge and gallery. For this special exhibition, Ace Jewelers has teamed up with WatchWorks Haarlem, Watchbase, and a number of private collectors to present rare limited editions, vintage and discontinued collectors items, alongside Speedmasters from the current collection. Also on display is bespoke furniture by up and coming furniture designers and makers, Niels Kroon and Michel Gallus of www.Sapwood.nl.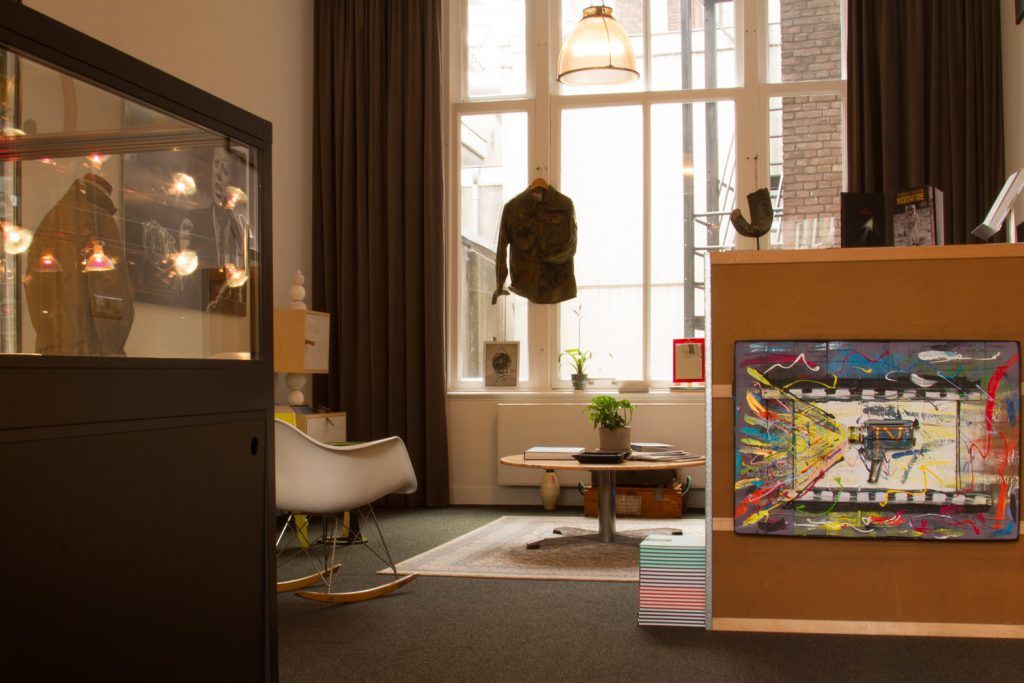 Opening Night
The opening night of The Moon Room was Tuesday February 28th. The event was kicked off with refreshments and a presentation by Robert Jan Broer and his story of how he coined the hashtag #SpeedyTuesday, after which collectors had the chance to talk watches, take pictures, and share their passion with like-minded individuals.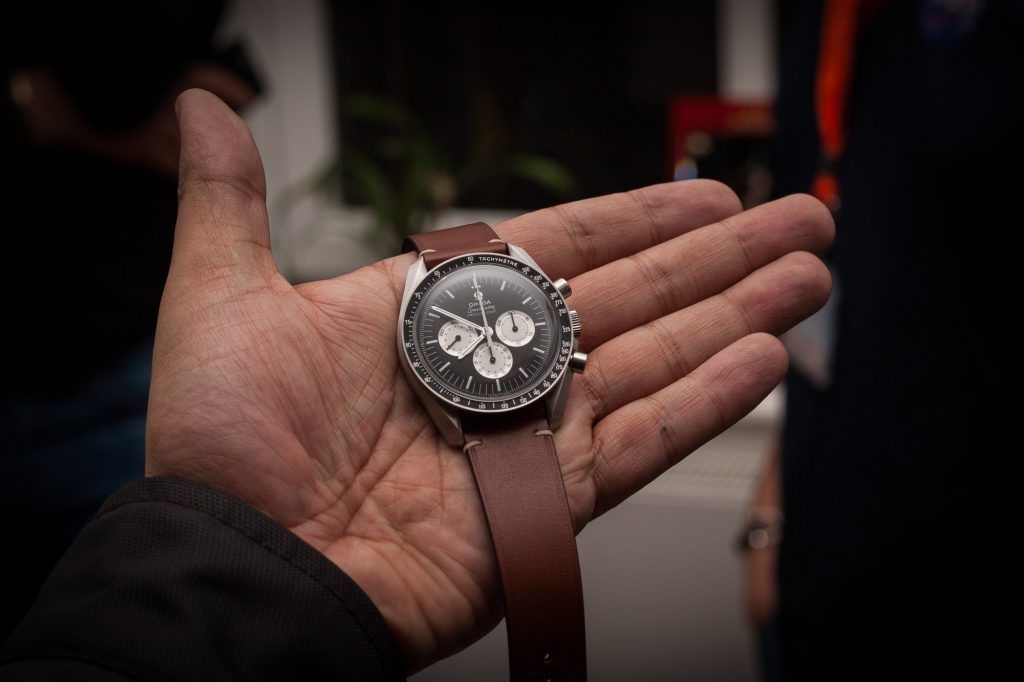 'A venue such as The Moon Room has long been a dream, and the recent relocation of our Ace Online HQ has given us the space to exhibit the watches to their full potential', says Dale Vito of Ace Online. 'The feel of The Moon Room is casual and relaxed, with art, books, magazines and auction catalogues centered around the Speedmaster and its history. Its different from our boutiques, yet at the same time 100% Ace'.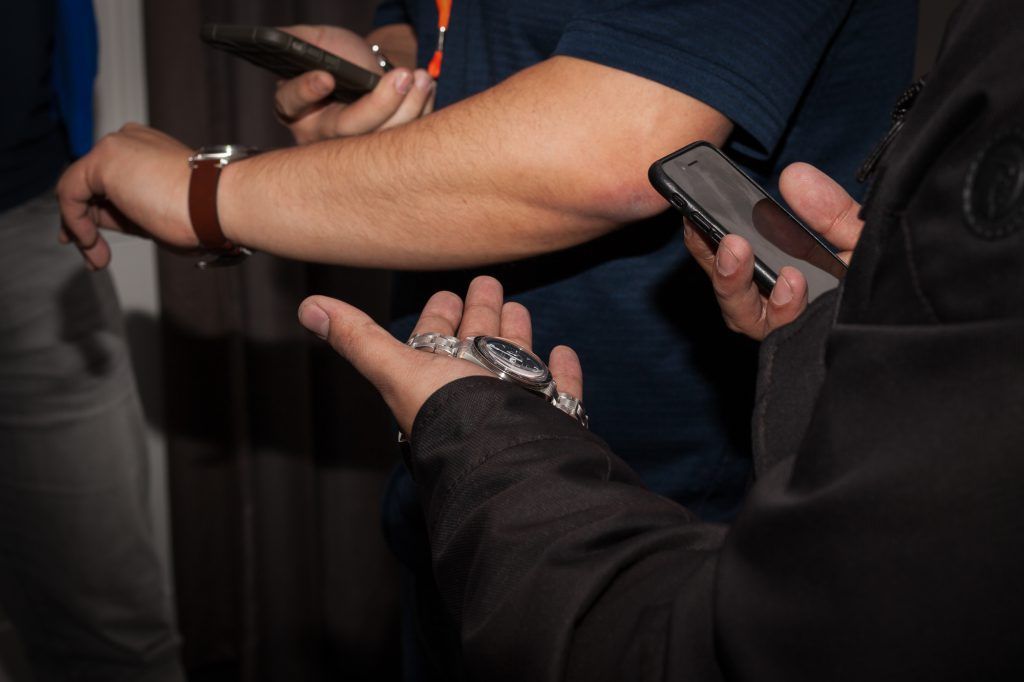 The following event will take place on Thursday, March 2nd with a presentation by WatchWorks Haarlem on what to know when buying vintage Speedmasters. Ace Jewelers CEO Alon Ben Joseph will insider scoop on his recent visit to the Omega Factory in Switzerland on Tuesday, March 7th. To end the event, there will be a closing collectors get-together Thursday, March 9th. RSVP via RSVP@AceJewelers.com.
The Moon Room is located above the Ace & Spyer boutique and will be open to the public by appointment Monday-Saturday from 11.00-17.30 hours.
Pictures by Leihcim, Jeroen Vink, Ace Photo Studio.
~Dale Vito