Omega has a rich history in watchmaking. The success of the Swiss watchmaking company has been tried and tested by NASA through space expeditions. After seeing the Omega Speedmaster Apollo 13 Silver Snoopy limited edition (sorry, long sold out!), I wanted to learn more about Snoopy's role in NASA.
Almost everyone knows who Snoopy is, the cute cartoon dog and best friend of Charlie Brown. In the 1960's, the worlds obsession with the space program was prominent. That didn't exclude Snoopy. The Peanuts Comic Strip featured Snoopy on his own Space excursions. Prior to the first lunar landing Apollo 11, they needed a dress rehearsal to 'snoop around' the moon to find a landing spot. The Apollo 10 module was named Charlie Brown, and Snoopy and Charlie Brown became the official mascots of the excursion. Snoopy served as the 'Watch Dog' to ensure safety on all lunar missions. Since 1969, NASA has awarded individuals and companies contributing to the safety of lunar missions.
The Omega Speedmaster Professional Moonwatch ended up saving the lives of three astronauts aboard the Apollo 13 when one of the oxygen tanks exploded, leaving the spacecraft to orbit the moon without landing before returning to work. Apollo 13 was meant to be the third excursion to the moon. The spacecraft was forced to conserve energy, and the Omega Speedmaster Professional Moonwatch was the sole timing instrument to time the imperative 14 second maneuver which allowed the aircraft to reenter the Earth's atmosphere safely. The watch featured a hand-wound movement. A self-winding movement would not work in space because the watch relies on gravity to power the watch.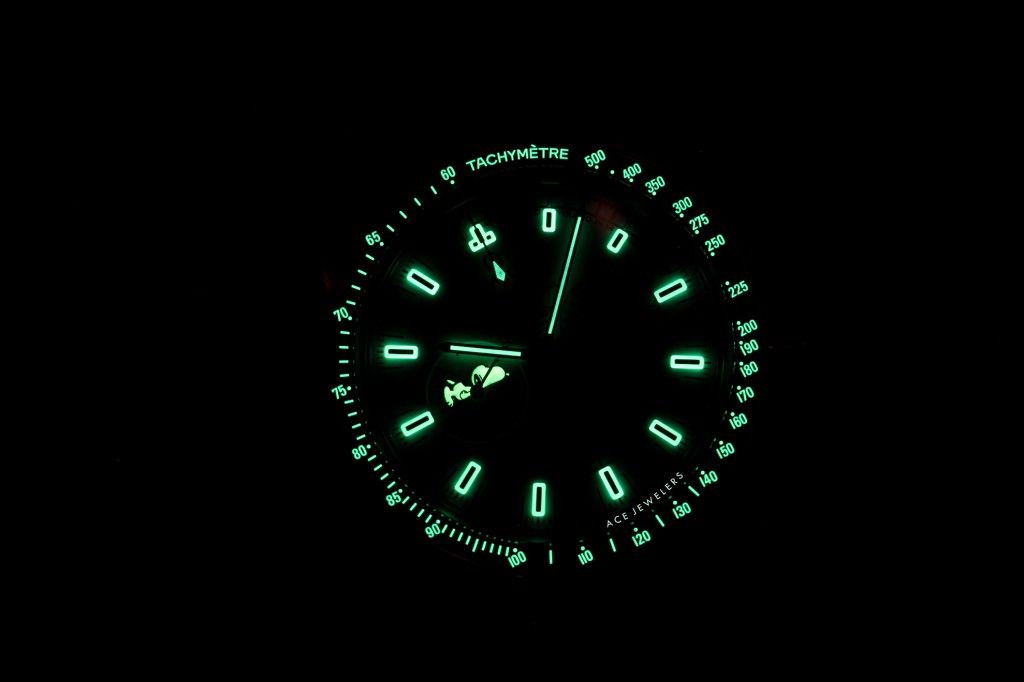 In 1970, NASA awarded Omega the coveted Snoopy Award to recognize the achievements of the Swiss watch company had in the space program. The award includes a silver pin of Snoopy wearing a spacesuit and helmet, in addition to a certificate signed by the three astronauts aboard the spaceship.Now decades later, we the Omega Speedmaster Professional Moonwatch is one of the most popular watches from Omega. Omega released the Silver Snoopy special edition edition to commemorate their great achievements in watchmaking history, and is one of the most sought after Speedmaster for collectors. 
The Snoopy is long sold out but luckily, the Speedmaster Professional Moonwatches are still available and you can shop the entire collection online here!
Images courtesy of Ace Photo Studio and Nate Sanders Auctions.
~MissAceJewelers