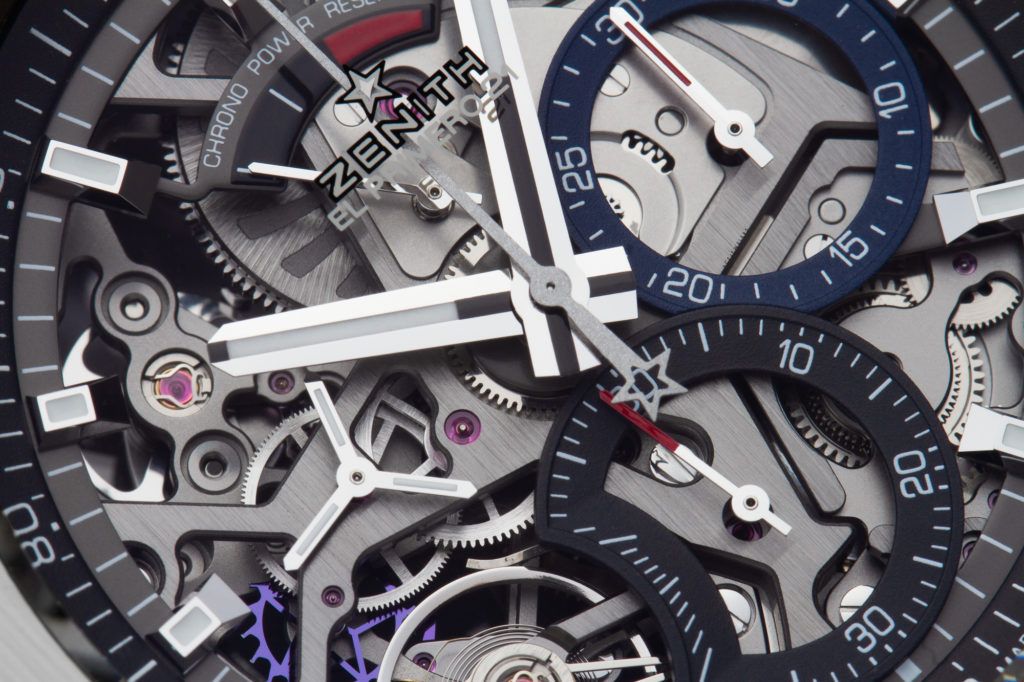 The Zenith Defy El Primero 21 is one of the signature models within the Defy collection. We have it in stock at our Ace & Spyer Boutique!
Not too long ago we announced the return of Zenith to our stable of brands. One watch that was still missing from our collection however was the Defy El Primero 21, one of the most striking and emblematic watches in the current collection.
The Defy El Primero 21 was introduced in 2017. It's called El Primero 21 because it's meant to be, well, an El Primero for the 21st century. While this may not sound very exciting, the watch very much is. Inside its architectural case is a spectacular movement with two escapements. One regulates time keeping, beating at Zenith's signature 36.000 beats per hour. Another one is used for the chronograph and this beats (buzzes) at a whopping 360.000 beats per hour. This means it can measure times up to 1/100th of a seconds - if your reflexes and finger action can keep up that is. When the chronograph is engaged the central seconds hand makes one round per second. It's a spectacular sight.
For our photoshoot we went for a close-up of the 'dial', but we invite you to come check out the complete watch at our Ace & Spyer boutique or right here online.
~Dale Vito