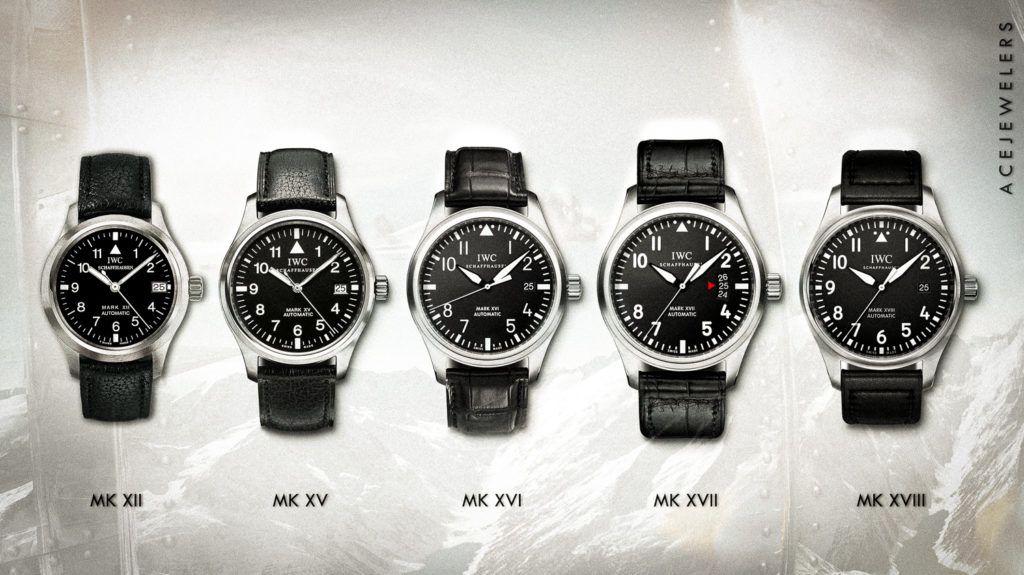 The Pilot's Watch is one of IWC's most popular watches. The featured image shows the evolution of the Mark series, starting with the the 1993-1994 Mark XII.
IWC has a rich and storied past when it comes to aviation watches. The modern (or civilian?) story begins with the 1988 mecha-quartz chronograph. In 1992 this was accompanied by the Pilot's Watch Double Chronograph, and in 1993-1994 by the Pilot's Watch Chronograph and the regular Pilot's Watch. The latter, named Mark XII after the 1948 Mark XI, marked the return of the simple pilot's watch to the IWC collection - and the start of civilian life of what was to become a proper series of Mark-[] watches over the next decades.
I will not go into too much depth in this blog post; rather I invite you to look at the picture and discover the subtle differences between the various iterations. I've put in some math and they should be more or less in the right perspective in terms of size, ranging from 36mm for the Mark XII up to 41mm for the Mark XVII - and then back down to 40 for the Mark XVIII. Save for the Mark XII, which features a JLC movement, they're all powered by similar movements.
The classic Pilot's Watches are available in our eBoutique. Ace Jewelers is Authorized Dealer for IWC.
~Dale Vito