Yesterday we announced the addition of Zenith to the Ace Jewelers watch portfolio. This morning I talked to Alon about what Zenith means to both him and Ace, the process that precedes the introduction of a new brand, and a few of his favorite pieces from the collection.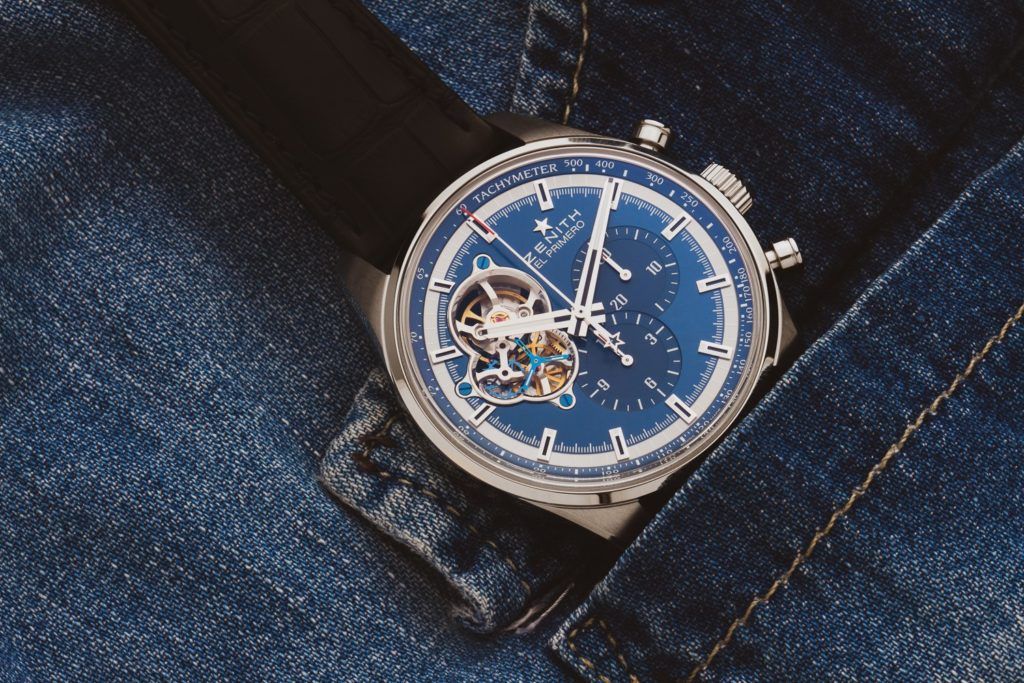 'Morning Alon. Congratulations on adding Zenith to the Ace collection!
Thank you Dale! I'm super proud and humbled. It was a team effort though - congratulations are in order for all of Team Ace!
Let's get this party started with a simple question: Why Zenith?
As my brother Amir explained in our press release [click], our passion for watches was instilled in us through our father David, who started Ace Jewelers back in 1975. Six years prior Zenith had launched the El Primero, which was part of the first generation of self-winding chronographs. He was fascinated by it, and he very well managed to pass down this fascination to the both of us. We simply love Zenith.
Ace Jewelers carried Zenith before. Why is it back now?
Indeed we carried Zenith from 1998 until 2013, when we split amicably to both pursue different paths. Being passionate about watches and fans of Zenith, we always kept a close eye on the brand and stayed in touch with our representatives. In recent years Zenith has gone through a rebirth of sorts, arguably fueled by the seemingly never-ending energy of LVMH's Head of Watchmaking Mr. Biver. There's a fresh wind, which we feel matches the identity of Ace Jewelers very well.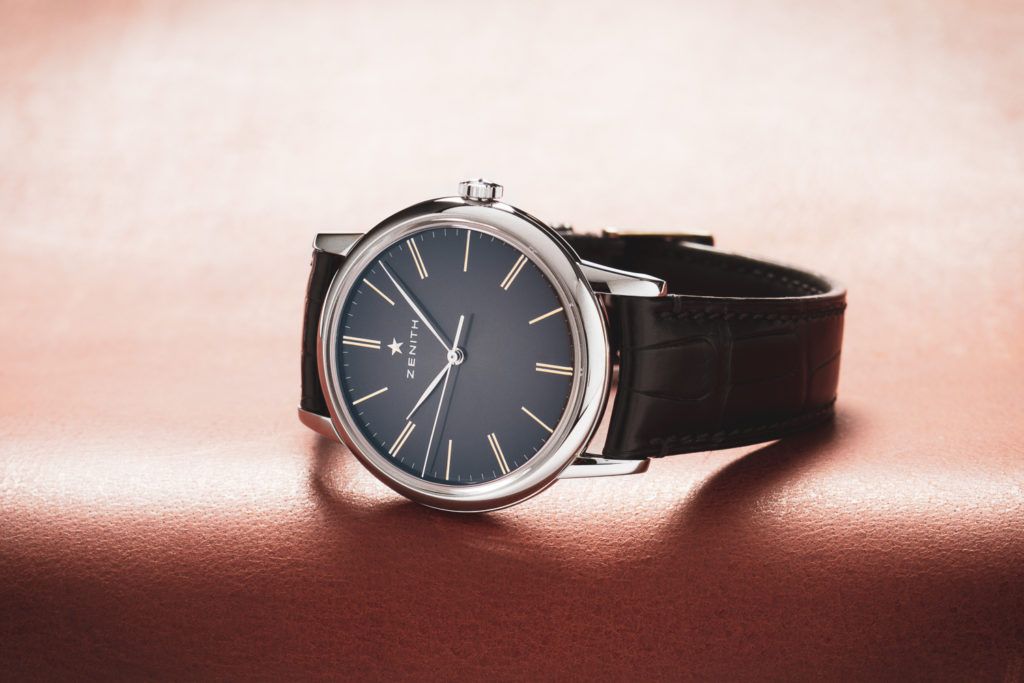 Can you tell us about what happens behind the scenes when adding a new brand? How does something like this work?
The watch industry is not small by any means, but annual fairs like SIHH and Geneva do make it feel intimate. Besides our buying and marketing appointments, I always like to reserve a sizable portion of my time to talk to friends old and new, and see what's happening with brands that we do not have in our portfolio. Over the years we met up with the kind people behind Zenith many times.
When we were in Geneva during SIHH in January of this year we decided to drop by again in one of our rare spare hours. We were treated to a show of the latest collections - over a plate of Mr. Biver's famous cheese [link]. Seeing and handling the watches in person simply made us fall in love with Zenith once again. This is when we first began exploring the possibility of renewing our partnership.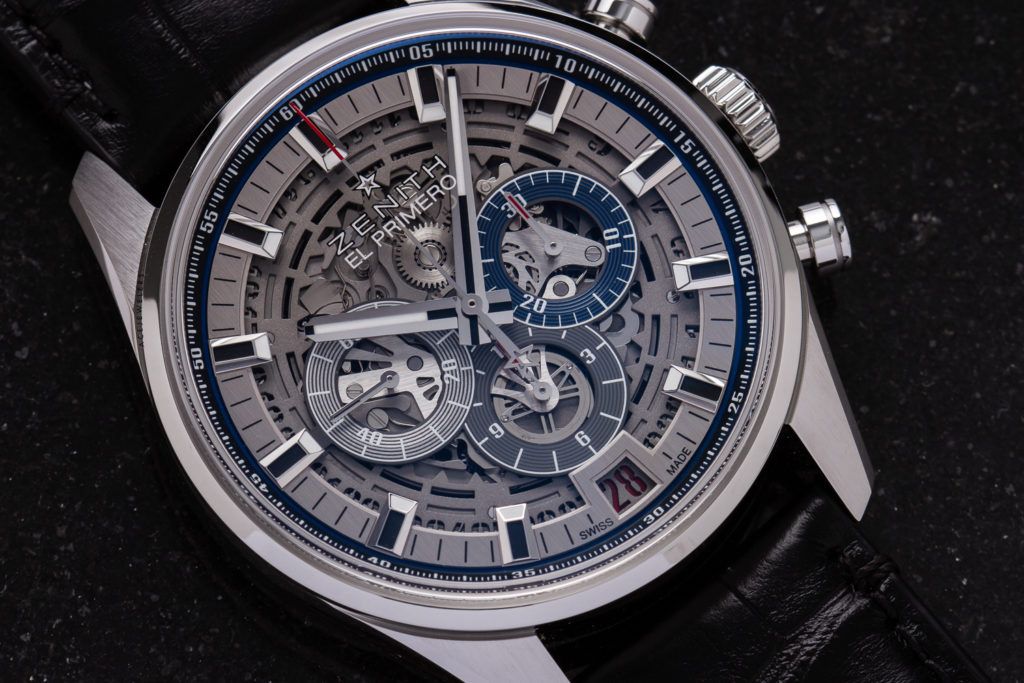 But loving the watches is not the only factor I suppose?
No, but it is the most important one! If we don't love the watches, the chances of us working with a brand are slim to none. Of course we can never love every single watch in the collection of whichever brand, but we do have to feel the love and passion overall! 
So, what happened next?
Back home we talked. A lot. We discussed it within our family, with our team, and of course with our watch-collecting friends. What would Zenith add to our existing portfolio? Which of our colleagues carry the brand, what's the competition like, and can Ace make a meaningful impact? What figure are we looking at as an investment, roughly?  These are all questions both Zenith and us needed to go over. With BaselWorld 2018 approaching we had all answers we needed, and so did Zenith. It was a go!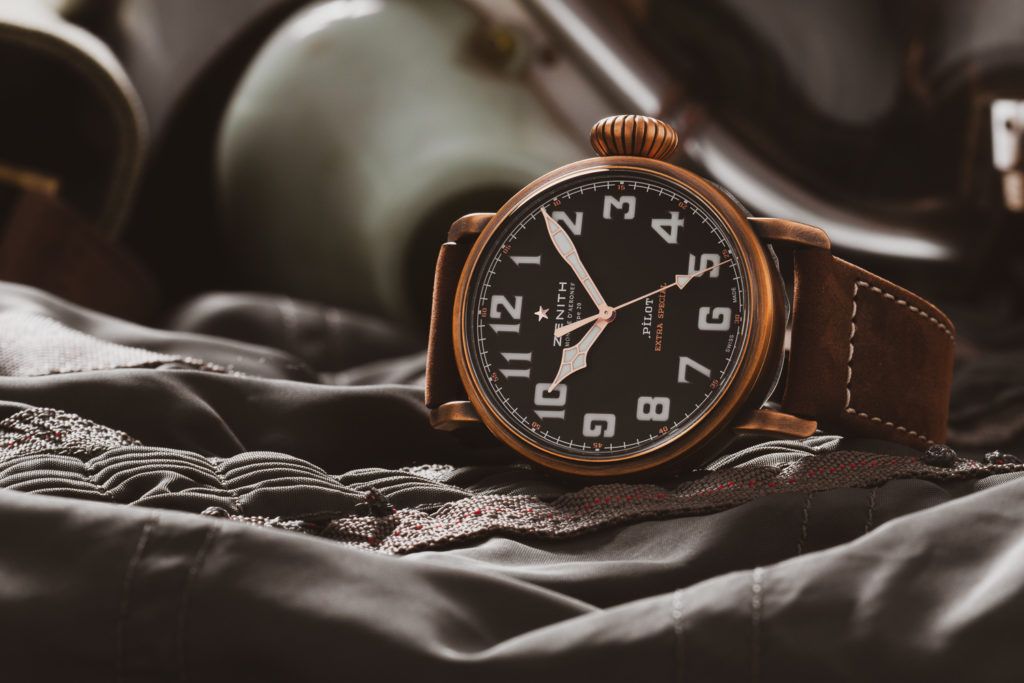 The watches are now in the windows at Ace & Spyer. Who decides which ones make it to Ace? Is it you or is it Zenith?
It's a little bit of both in fact. The people of Zenith know their watches and known which ones do well in particular markets. This is valuable experience that leads to equally valuable advise. We on the other hand are the ones that have to sell them, write about the, photograph them - and all of simply works best with the watches that we love ourselves. Of course our collection also has to be a proper representation of Zenith across the board, which means a healthy mix of straps and bracelets, dial colors, men's and women's watches, case materials and so on. These are all factors that are taken into consideration when deciding on an inaugural collection. I'll leave it to our friends and customers do determine if we did well though!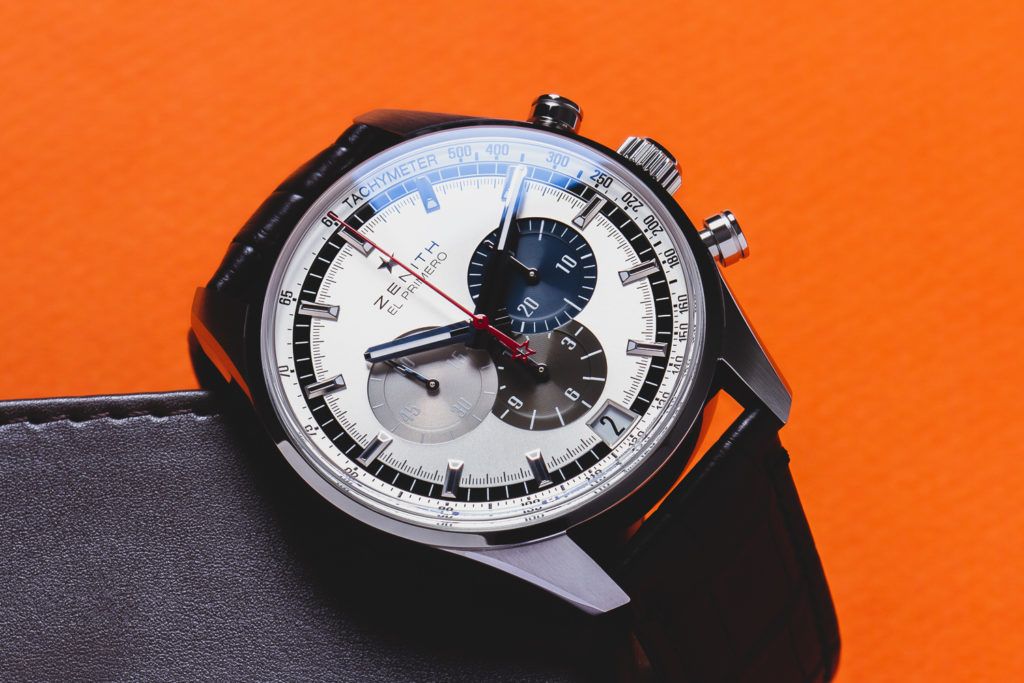 Again, congratulations, and thank you for this explanation. Now let's talk the watches themselves. Aside from your personal connection to the Zenith brand, what do you feel sets it apart from other brands?
First of all, Zenith is all about watchmaking. It is a true manufacture. There's of course the El Primero, which has come to define the brand with it's fully integrated chronograph mechanism and staggering 36,000 bph. For years it even was the chronograph movement of choice for brands that wanted a high-end, self-winding chronograph but lacked the resources to make one themselves. It was, and in some cases still is, used by brands like Ulysse Nardin, Parmigiani Fleurier, Panerai and Bvlgari. Even Rolex used it, albeit in altered form, to power its first automatic Daytona! It's iconic like very few other movements, and today as beautiful and relevant as it ever was.
In its current form Zenith builds upon this heritage by offering an interesting mix of history and future, making excellent use of its research, development and manufacturing capabilities. The Defy 21 is one of the prime examples of this approach. Its starting point is the heritage of the El Primero, but it takes it to the 21st century by adding a 360,000 bph escapement for the chronograph, which allows it to take measurements accurate to 1/100th of a second. 
Can you briefly introduce our readers to the collection?
The Zenith collection is built up around four families: Defy, Chronomaster, Elite, and Pilot. Defy is decidedly modern, with angular and masculine cases. The Chronomaster is more traditional yet still fairly sporty, and this family is probably emblematic for the brand in the eyes of many. The Elite family offers dressier watches, with clean lines and elegant curves. The Pilot is pretty much self-explanatory: robust and sturdy pilot's watches with the Zenith touch.
Down to my final question: I know you like to own and enjoy at least one watch of every brand we carry. Have you decided on your Zenith yet?
Did you just save the toughest question for the end? To be honest I'm not sure yet. I like quite a few. The Defy 21 for its innovation, the Chronomaster with tricolor subdials for its heritage, perhaps an Open dial as its significance for the modern Zenith has been rather large... Oh, and the Pilot's look like fun too... I'll have to get back to you on this one!
Thanks Alon! Have a good one!
Find ZENITH in our eBoutique right here.
~Dale Vito