Nanis Italian Jewels never fails to disappoint with new innovative pieces of jewelry. At Baselwold this year, designer Laura Bicego revamped the Dancing in the Rain collection. The engraving that Nanis is known for is still done by hand, but the engraving now goes in one single direction, rather than every which way. This gives the little 'rain drops' a more luxurious and sophisticated look.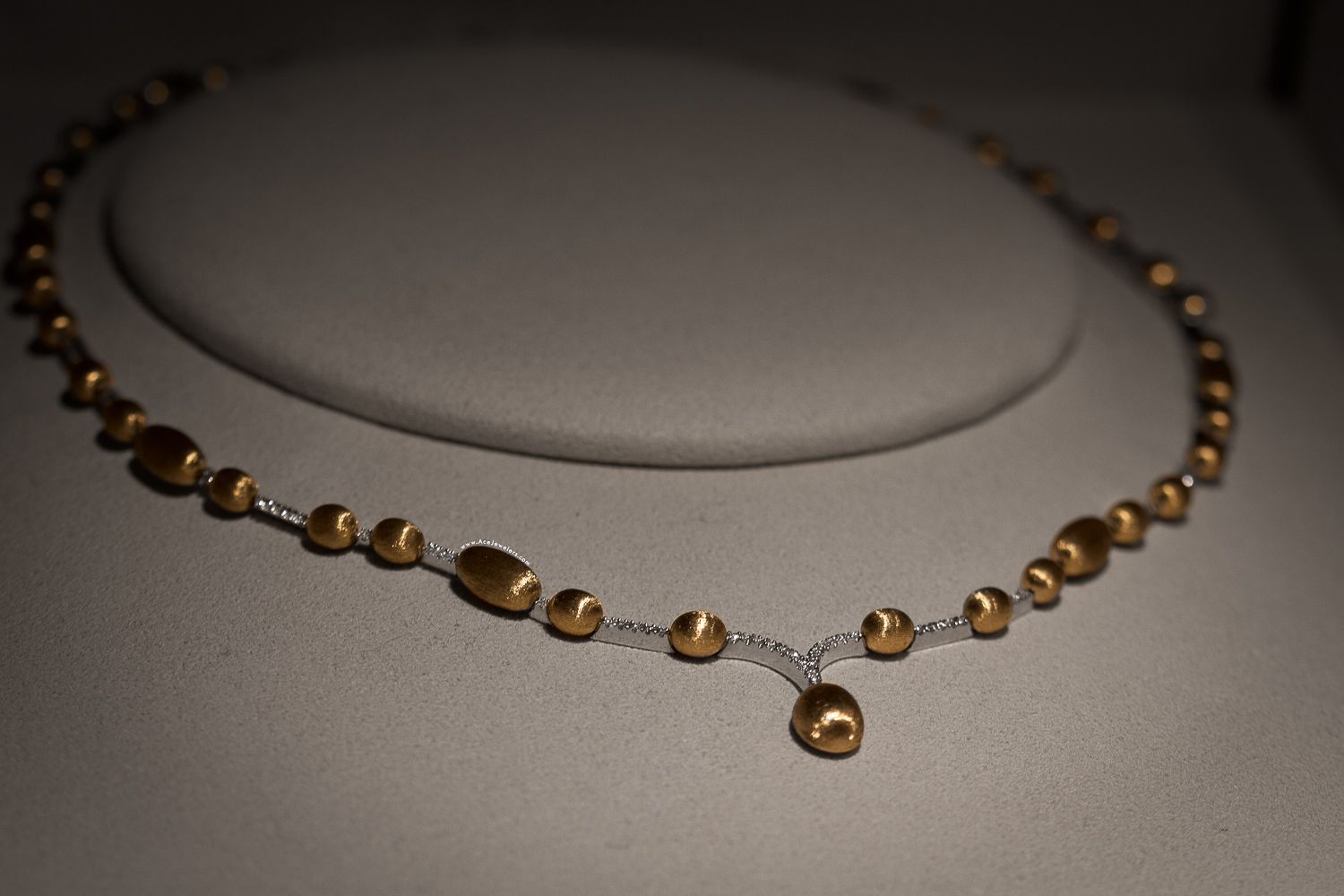 This necklace for me was a show stopper at Nanis' booth at Baselworld. The tiny rain drops are connected by a delicate strip of pave diamonds. The diamonds connect to the 'rain drop' at the bottom half of it, so the necklace lays perfectly on the decolletage every time.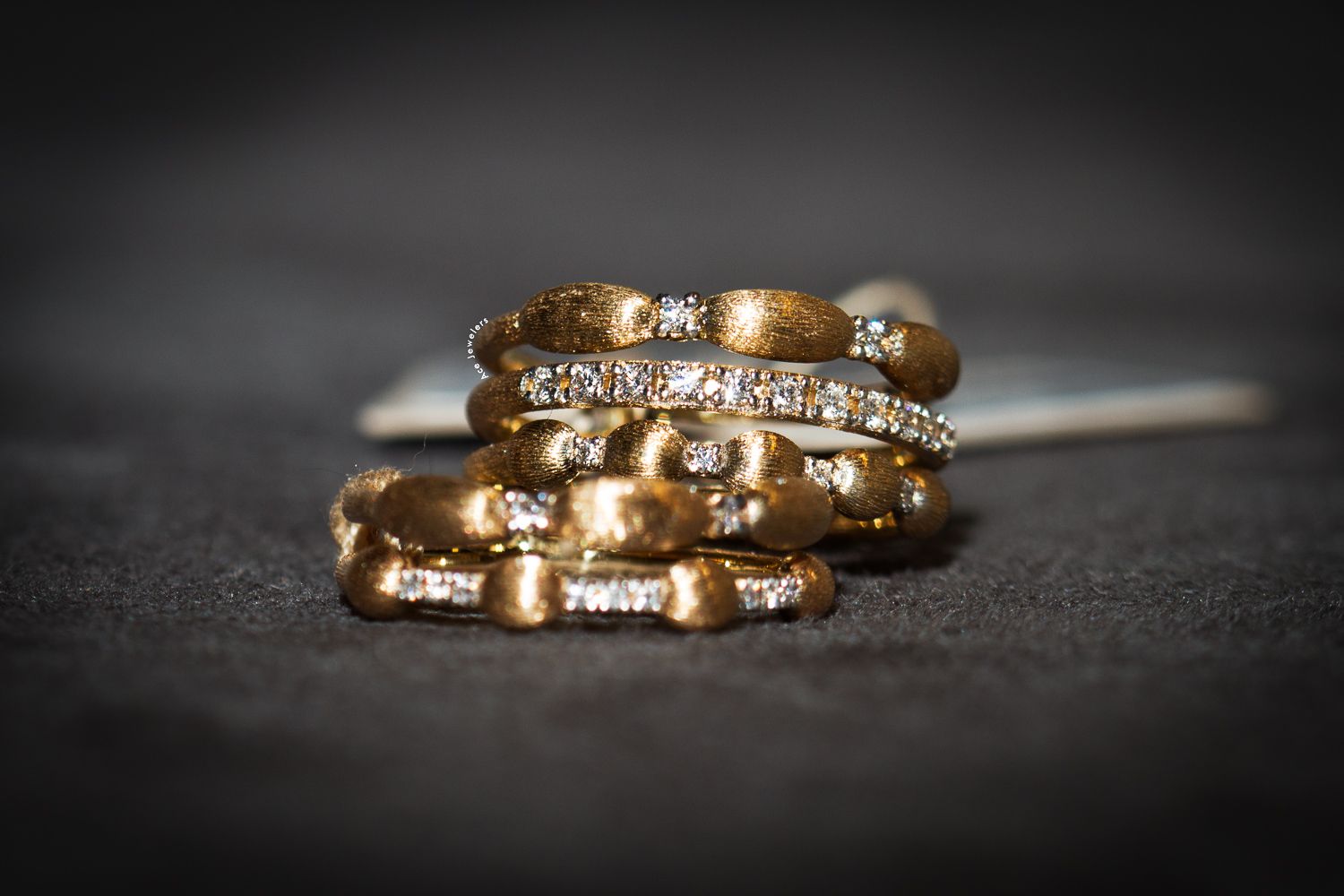 Nanis also took inspiration from more classic pieces of jewelry with the revamp of the Dancing in the Rain collection. These rings pictured here are similar to diamond eternity rings, but with a quintessential Nanis twist to them.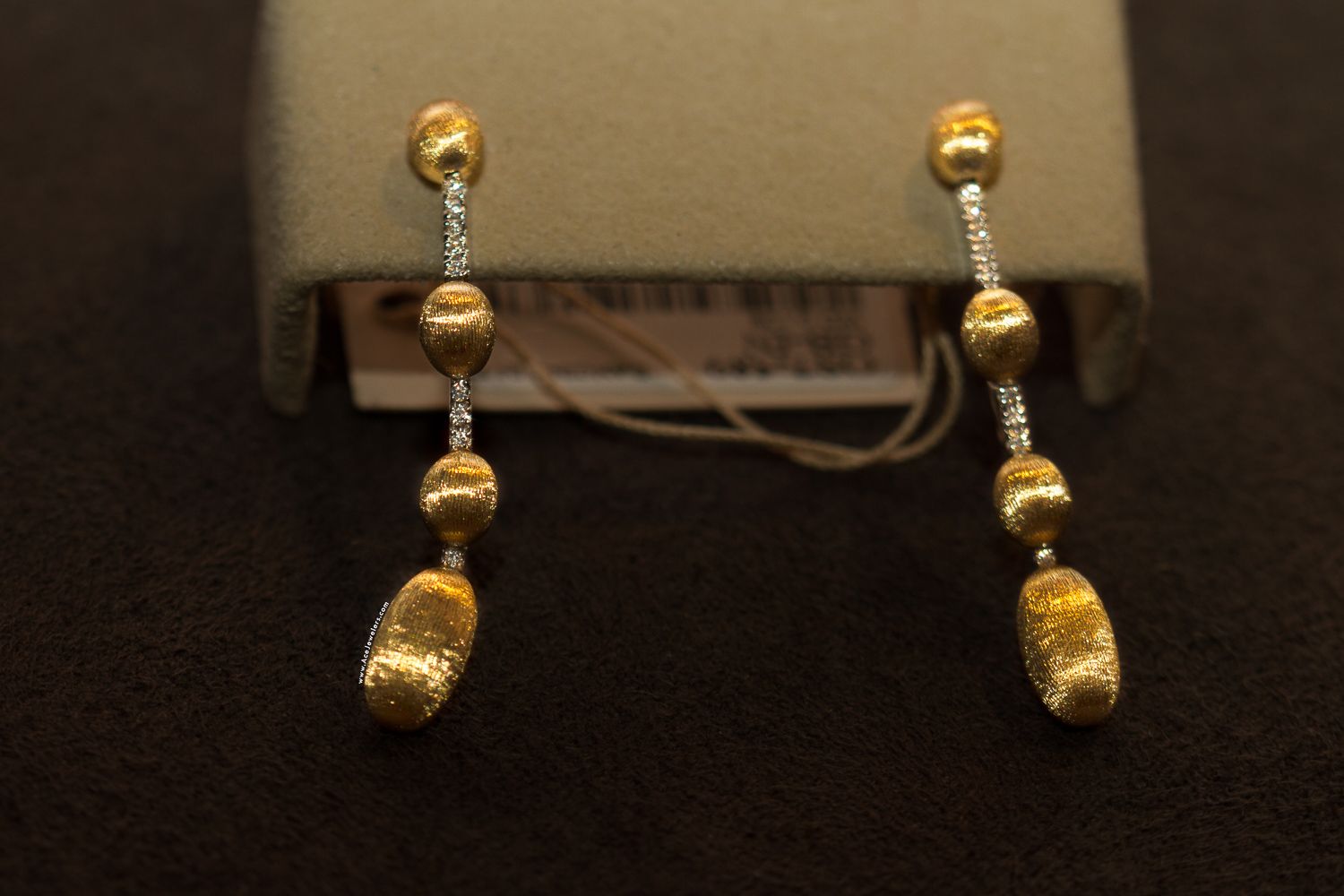 These drop earrings from the revamped Dancing in the Rain collection are the perfect statement earrings to wear with a jeans and a tee, but can also be worn to a cocktail party. The cascading effect of these earrings is simply stunning.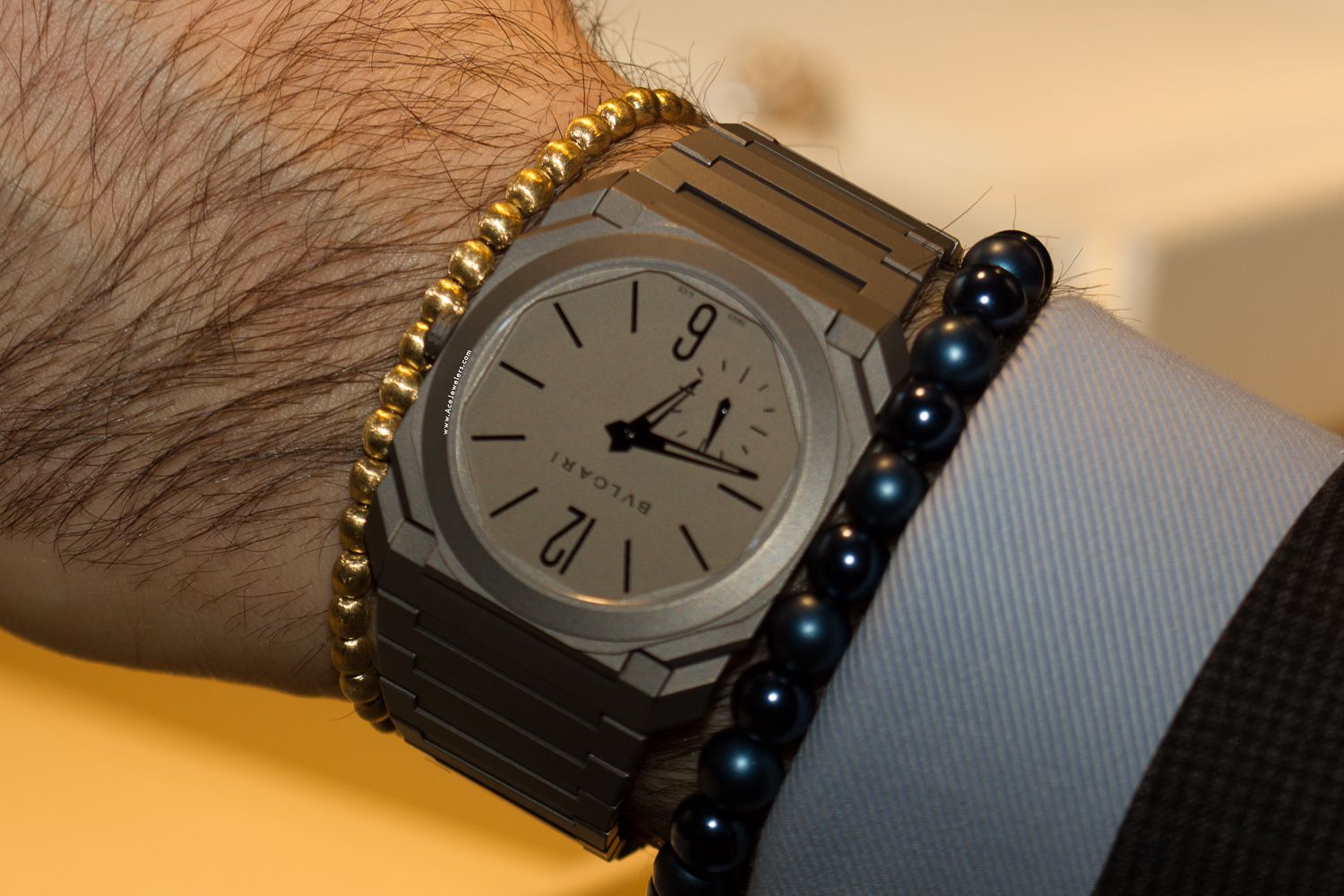 Here at Ace Jewelers we are crazy about jewelry, especially creative jewelry for men. We love that Nanis considered making bracelets for men, too! What do you think, can Alon pull of this look?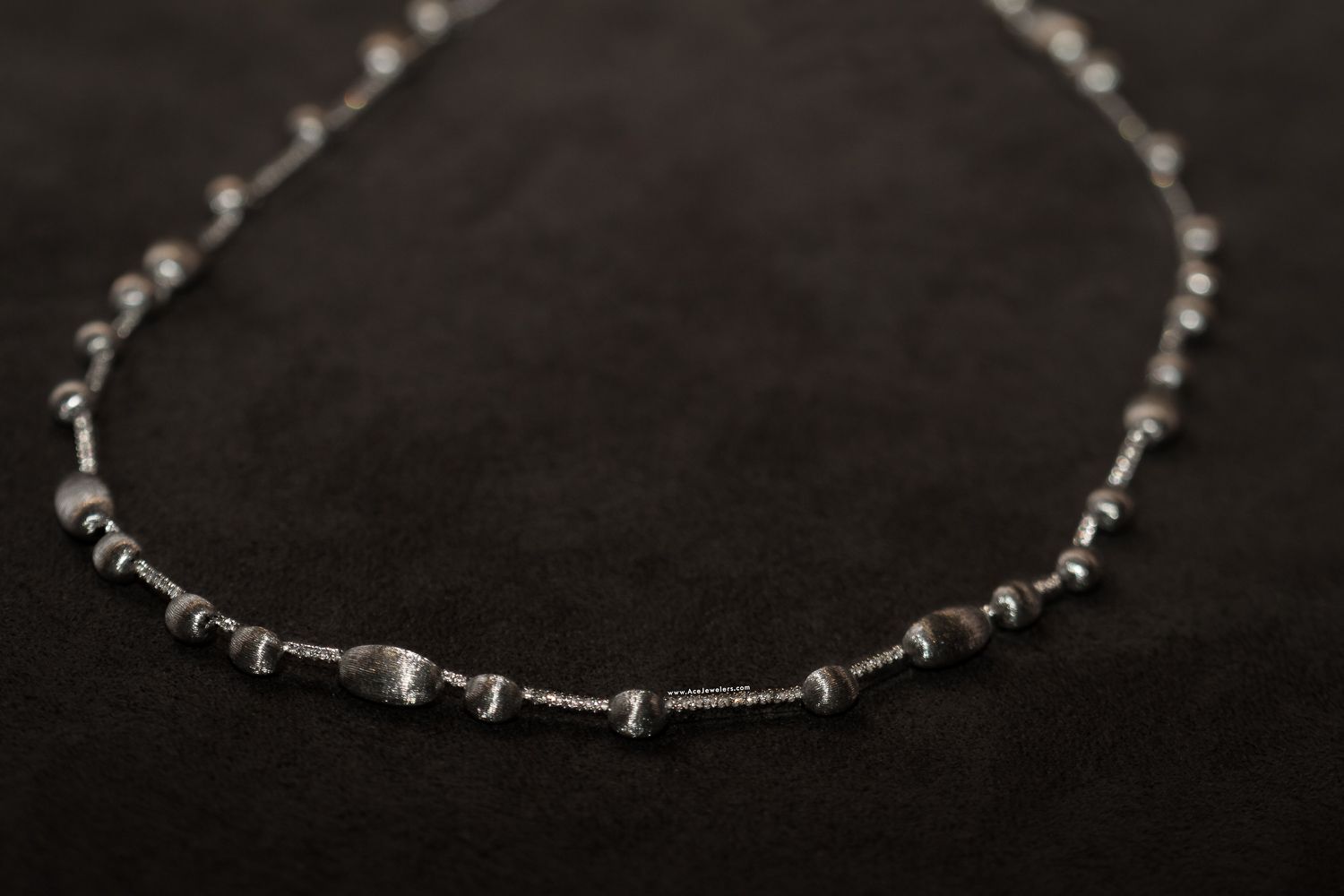 While the yellow gold Dancing in the Rain jewels are probably the most popular, the white gold versions are really the ones that make my heart beat.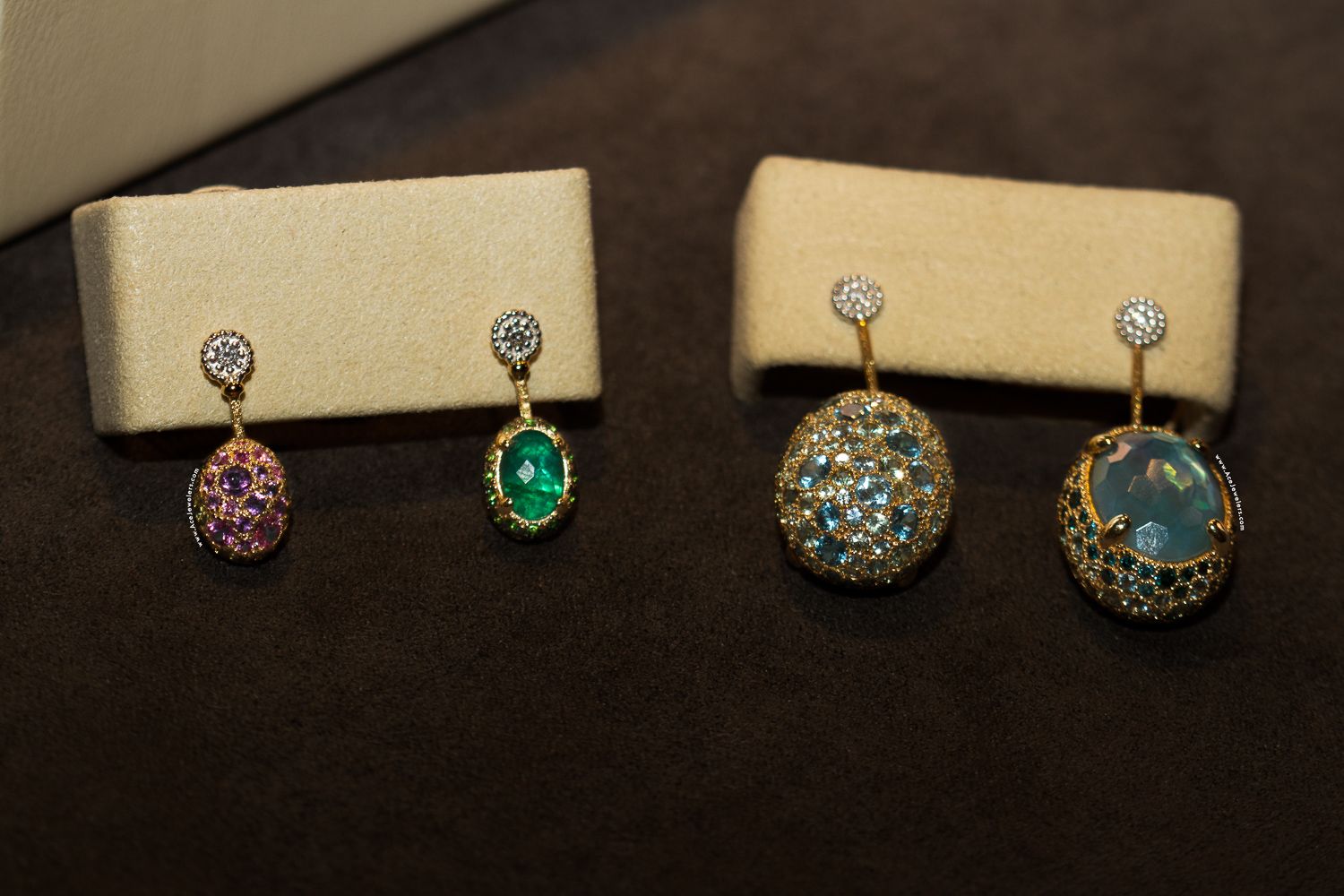 The Reverso Collection was also brand new to Baselworld this year, although we did get a sneak peek at the new jewels at our private dinner party with Laura Bicego last November. What was new to the collection at Basel this year was Nanis created jewels that are smaller in size, and sometimes more simple. Nanis is all about creating beautifully crafted jewelry that is of the highest quality, but she also wants to have even more entry level pieces. Laura Bicego is a style icon, and it was nice to see this year that she wanted to have more pieces of jewelry at an even more accessible price point that younger generations and Millennial's can afford.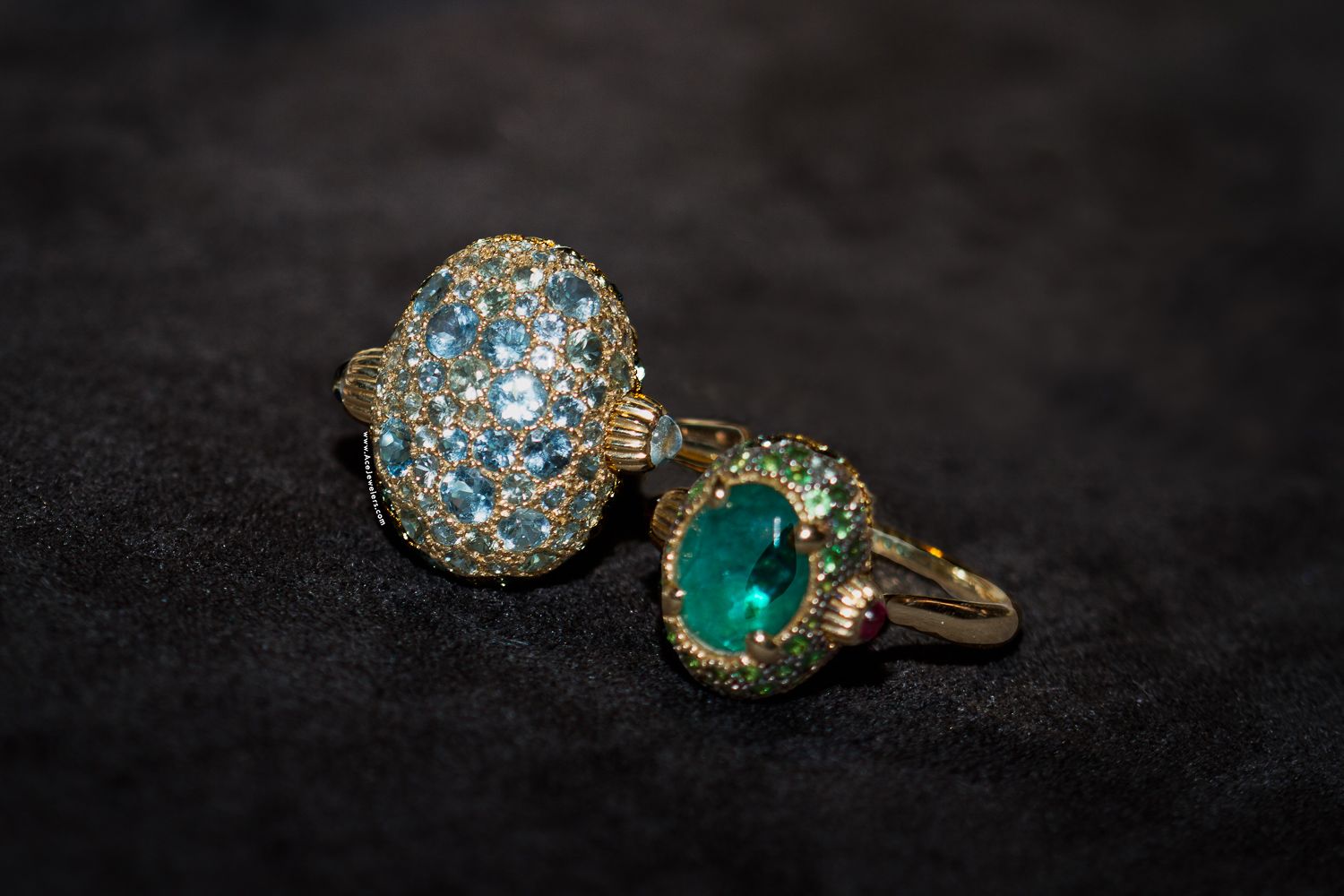 Nanis is the queen of versatility. These rings from the Reverso collection can be worn on two different sides. You can choose between having the rings set with pave gemstones on top, or a big faceted gem on top. There is a sort of spring that allows the wearer to flip the gem to either side.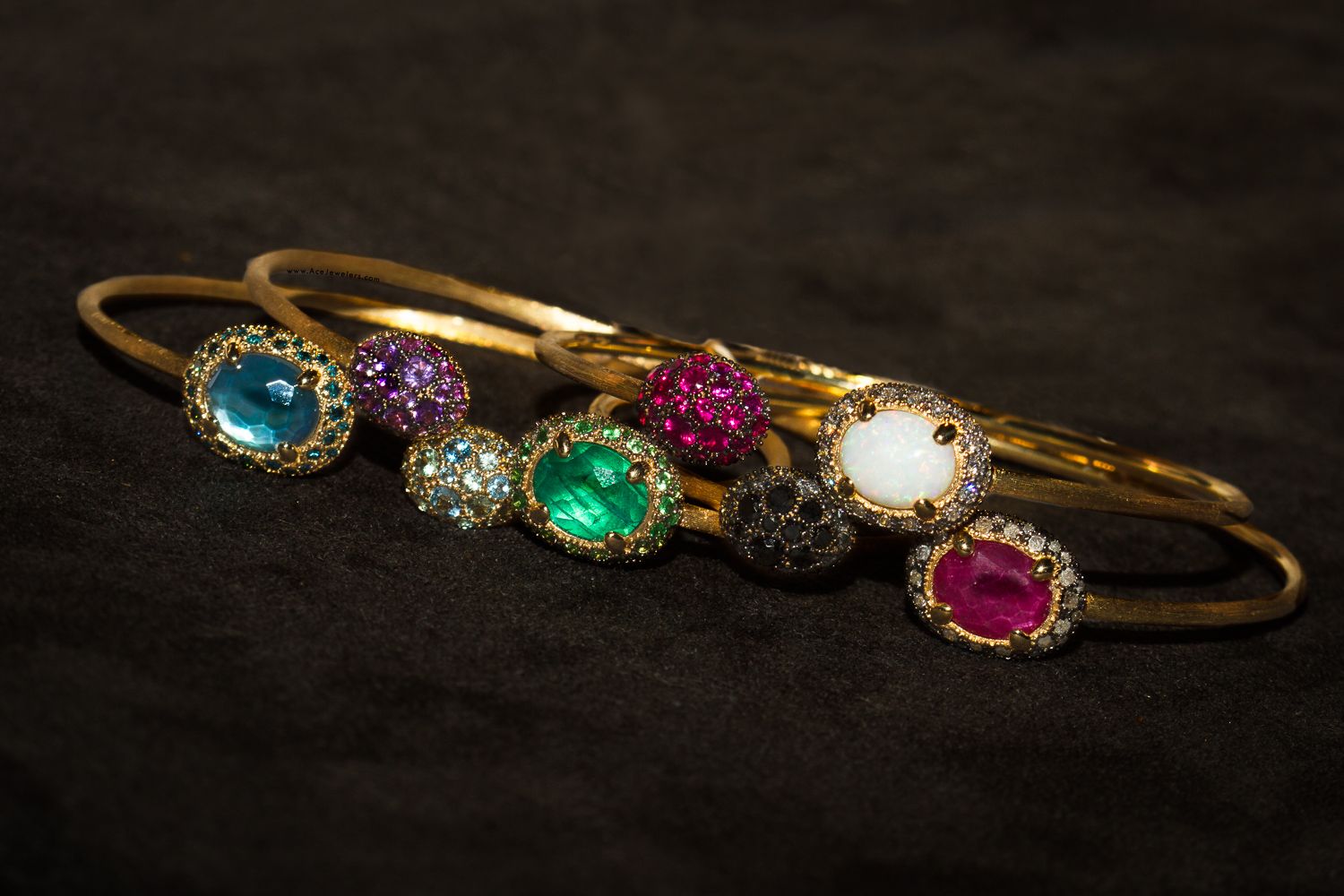 These bangles are also from the Reverso collection. Although these bangles are not transforming, they feature vivd colored gemstones that will make you swoon.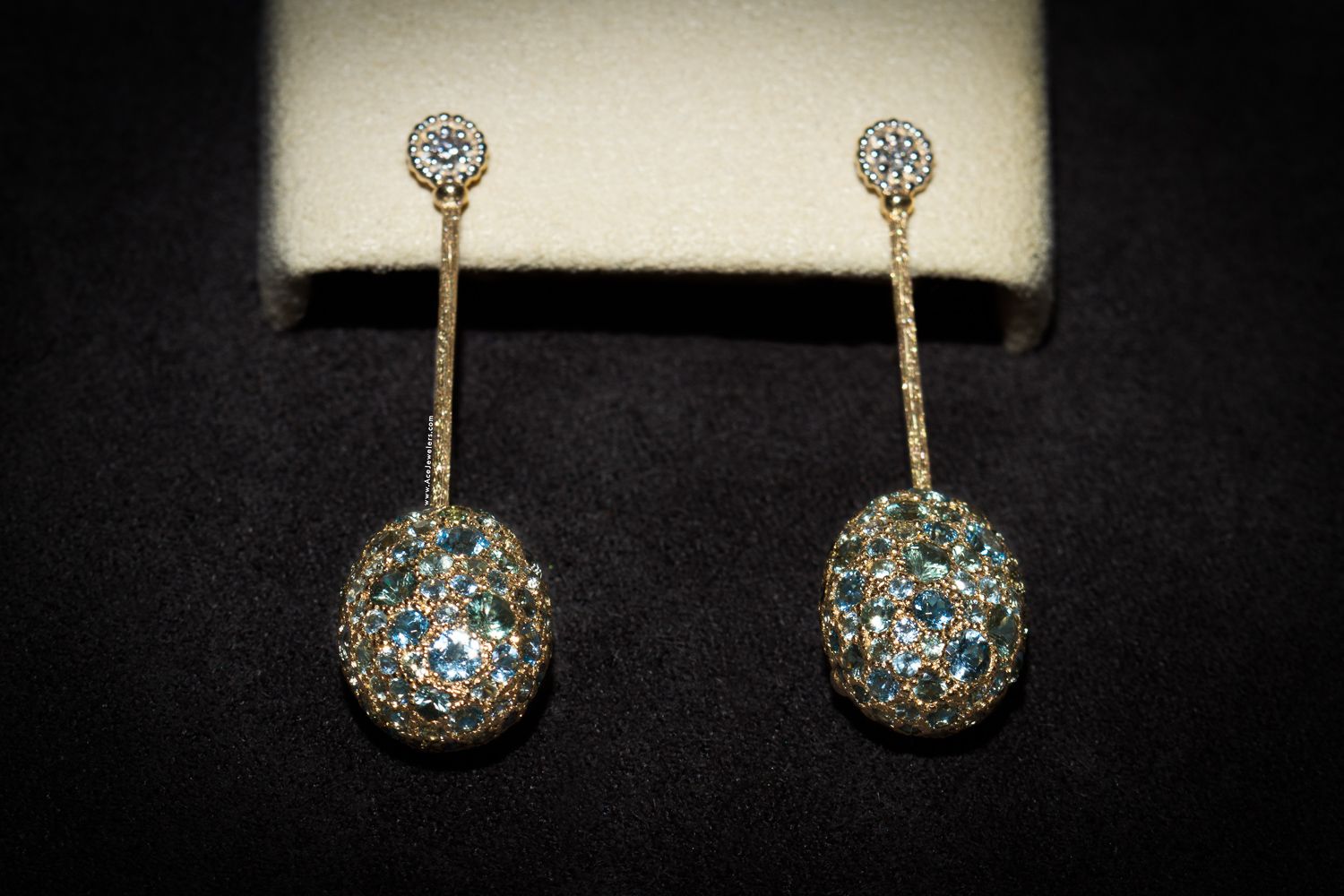 It is not very often that we come across jewelry that is truly innovative and unique. Nanis seems to hit it out of the ball park every year, with something beautiful, new and creative. These earrings have a special mechanism in them so they can be turned around to display the prong set gemstone on the other side, without the hanger continuously spinning while wearing them.
For me, Nanis was probably the highlight of my visit to Baselworld this year. To shop our entire Nanis collection online, click here.
~Elise