February 2nd, 2018 One Bitcoin = 6.674,46 Euro 10:15am
Two years ago in February 2016, Ace Jewelers became the first high-end luxury jeweler in Europe to accept Bitcoin as a payment method. Over the last two years, the value of one Bitcoin has simply sky rocketed. At the end of 2017, Bitcoin peaked at EUR16,344 on December 16th. While today's Bitcoin is significantly lower, we thought it would be fun to write a post on on what one Bitcoin can buy you in jewelry using today's Bitcoin exchange rate of EUR6.674. You can read what one Bitcoin could have bought you in watches in December here.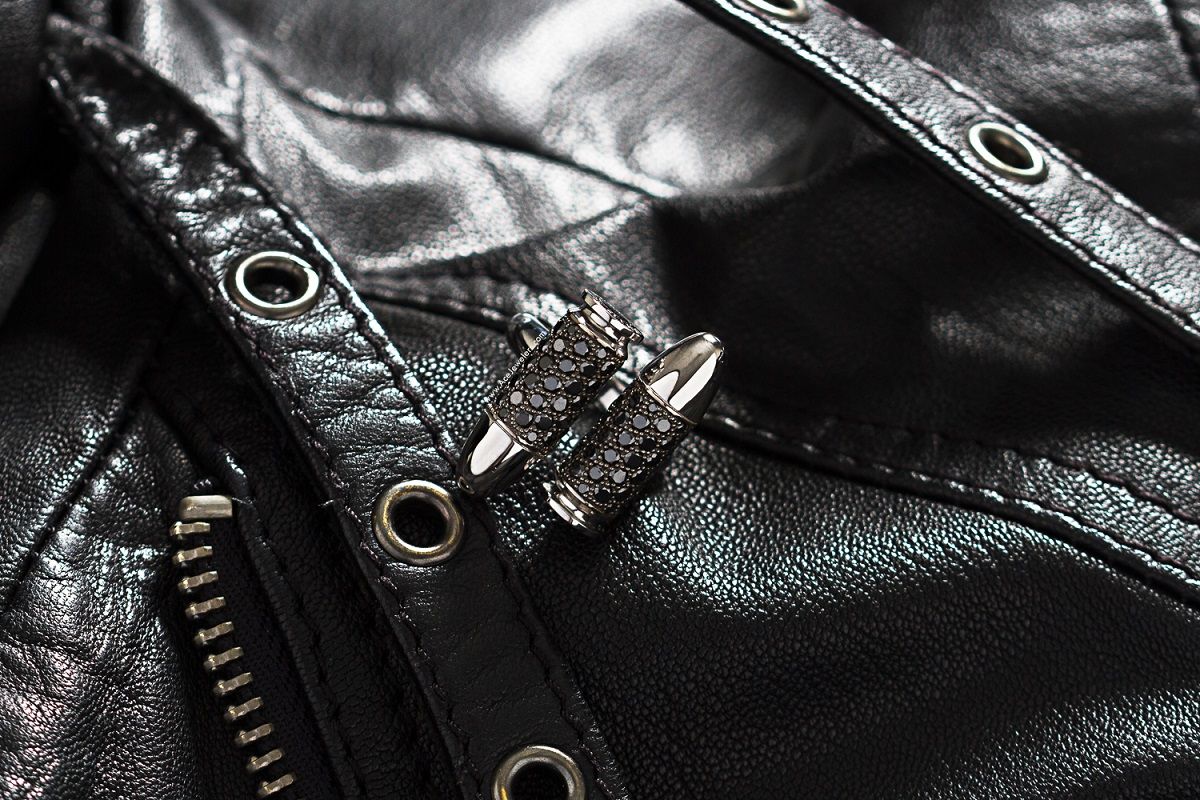 I couldn't write this post and not mention Akillis! Akillis is one of my favorite jewelry brands that we carry, because of their modern and edgy designs. It does not get more '2018' than buying an Akillis jewel using a Bitcoin. This high quality ring is from the Bang Bang collection. It features two white gold bullets set with black diamonds. Akillis motto is 'make love not war', but who says you can't look like a Bond girl while doing it?! This ring features 2.65 carats of diamonds. Retailing at EUR6.790 including VAT, this ring will cost you one Bitcoin, plus a little extra savings from your piggy bank.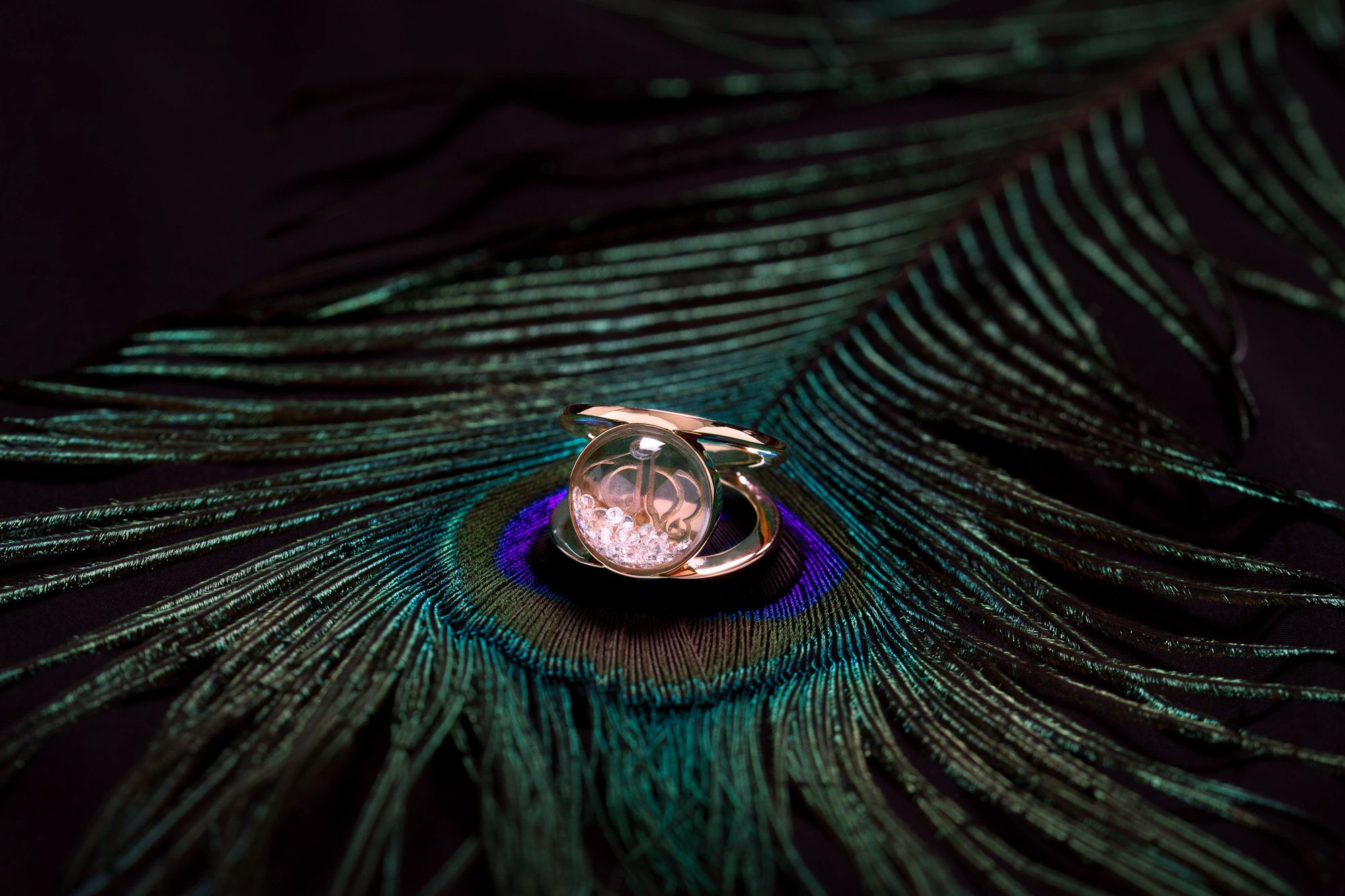 Who would have thought back when you bought your first Bitcoin, that it's value would have gone up so much? Although the last few months the value of Bitcoin has been a bit tumultuous, If we compare it to two years ago today, one Bitcoin was approximately EUR338,95. If I were lucky enough to have a  Bitcoin of my own, I would feel like one of these diamonds floating in this Stars of Africa ring by Royal Asscher. This 18 karat rose gold ring features 1.20 carats of diamonds that float in a patented liquid within a sapphire crystal dome. The retail price of this ring is EUR6.190 including VAT, so you would have a little bit more of a Bitcoin left over to further invest.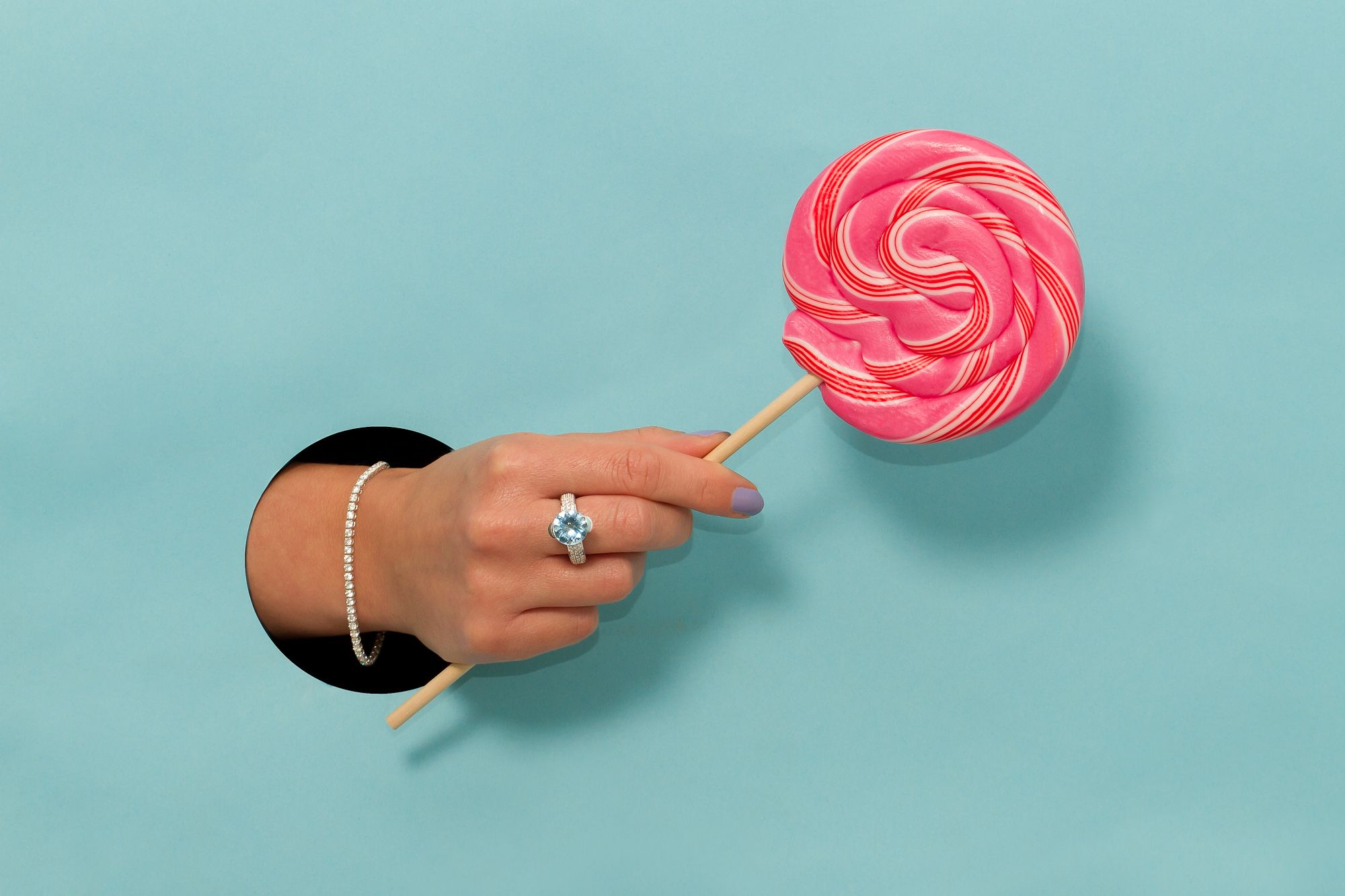 This beautiful aquamarine ring by Stockert  & Cie is surely to be a bargain if you decide to use your Bitcoin! This aquamarine ring by Stockert & Cie is a striking cocktail ring. It features a large facetted aquamarine as it's centerpiece. The band of the ring is set with 0.66 carats of diamonds. The retail price of this ring is EUR7.720 including VAT, which is well above the price of one Bitcoin at the moment. We have this ring on offer for EUR4.700 including VAT (only valid for sizes 53-55), which is only two thirds of one Bitcoin. Sometimes you can have your lollipop and eat it too =)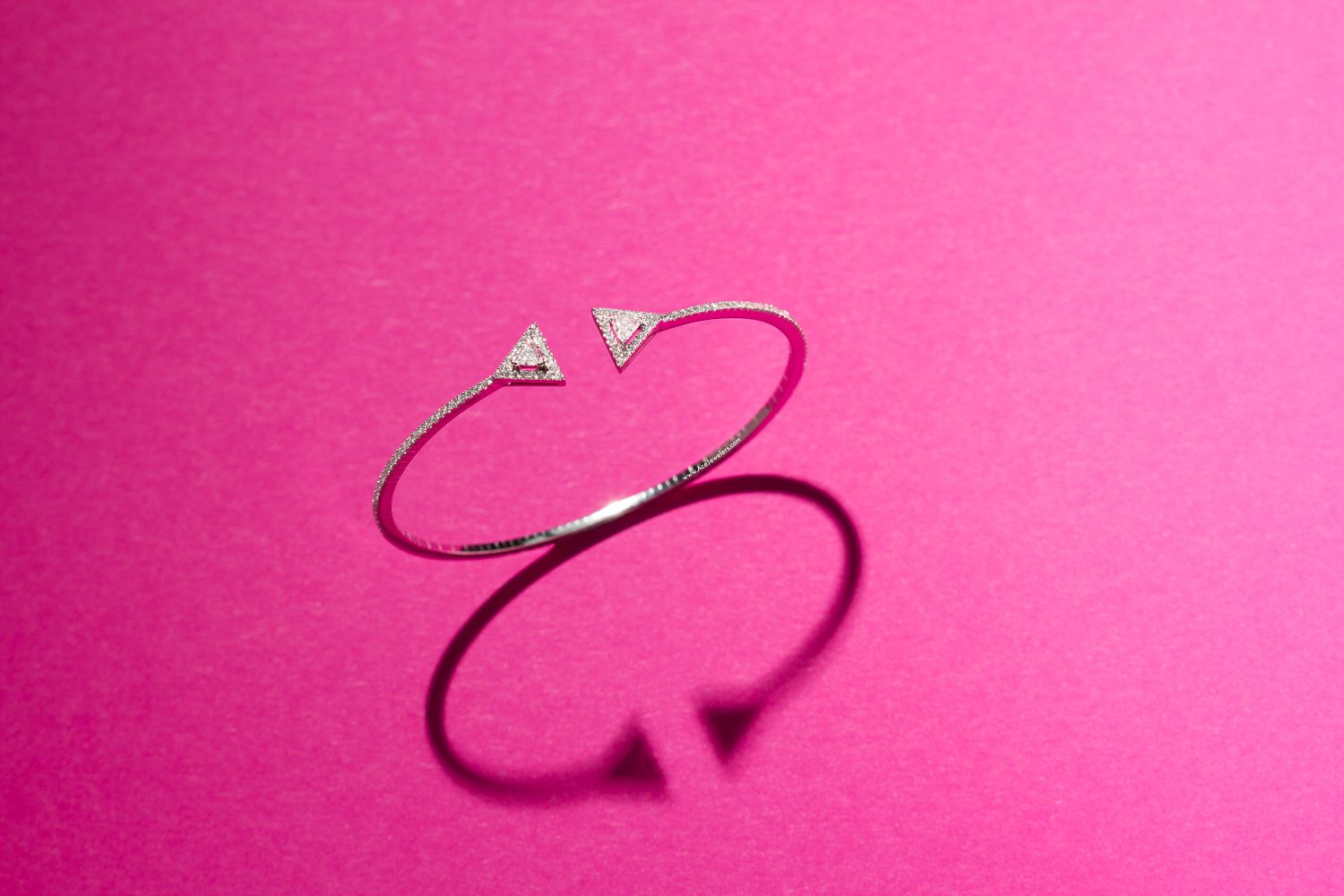 The Thea collection by Messika is one of the newest collections by the French jewelry brand. This bracelet is flexible and easy to take on and off because of it's special construction. It is crafted in 18 karat white gold and features 0.65 carats of diamonds.The retail price of this bracelet is EUR6.050 including VAT. So even though Bitcoin has slowly been declining as I write this post today, you can still order this bracelet online for just less than one Bitcoin, and still have a little piece of a Bitcoin left in your 'wallet' =)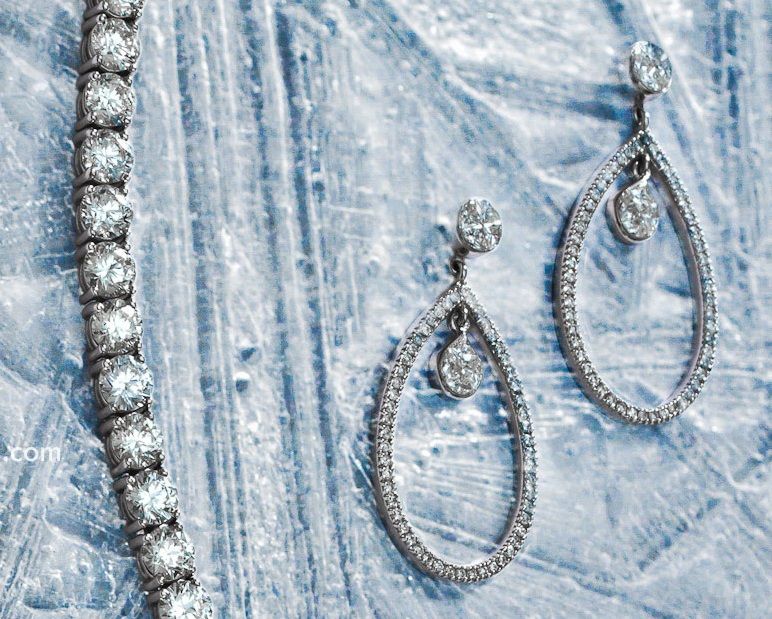 These earrings are one of my favorites from Ace Fine Jewelry. The invisible set diamond studs can be worn with or without the dangling pave diamond tear drop. I love jewelry that is versatile, and these are exactly that. They are hand crafted from 18 karat white gold and the total carat weight of the diamonds is 1.56 carats. The retail price of these earrings are EUR6.925 including VAT. While these are slightly more expensive than the current exchange rate of a Bitcoin (currently EUR6.516,12 at 12:11PM), I am hopeful by mid to late afternoon, one can use exactly one Bitcoin, and nothing more for these stunners!
Update: 4:22pm February 2nd, 2018- Bitcoin is now EUR6.908, so no need to dig into your piggy bank for the Akillis ring. Only a little bit more of a wait now for the Ace Fine Jewelry earrings!
Update: 4:28pm February 2nd, 2018- Bitcoin has now reached EUR6.932, so one Bitcoin will cover every item on my list. I am done updating now- happy shopping everyone! =)
~Elise