The Python collection from Akillis is probably my favorite from the French diamond house. The collection was inspired by the skin of a snake. Snakes have been used as inspiration in jewelry since Cleopatra's days; Akillis has designed and produced a refreshing take on an idea dating back centuries, and made it their own.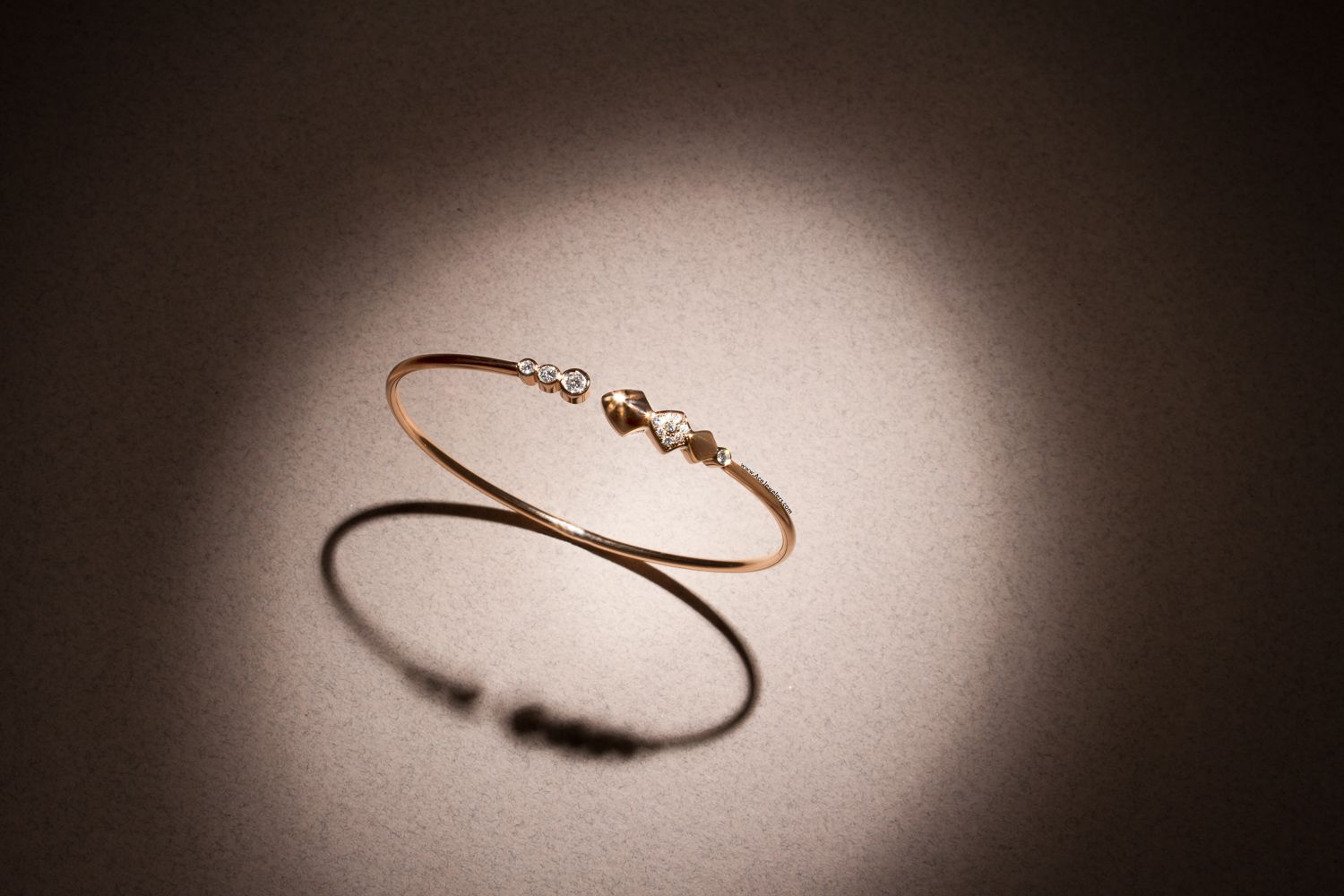 The versatile collection repeats the shape of the scales on snakeskin. Some scales are finished in high polished gold, while others are set with pave diamonds. This cuff bracelet is slightly opened at the center of the design. I love asymmetric jewelry, so it's no surprise that I am in awe of this bracelet. On the other side of the 'scales', there are three bezel set diamonds cascading in size.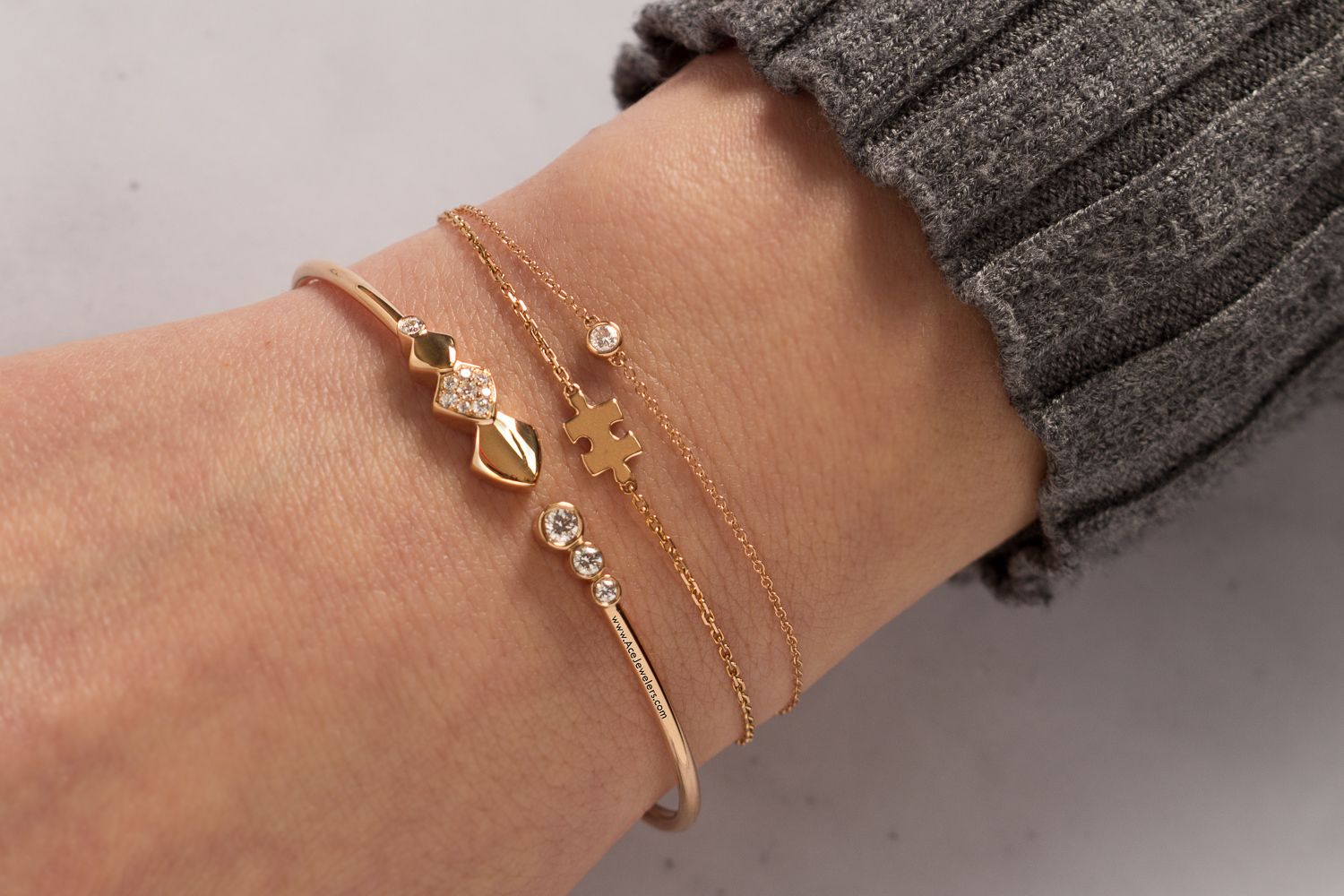 This cuff was just added to the Python collection this year. It is available in rose gold, white gold and yellow gold, and features 0.33 carats of diamonds. My favorite piece from the Python collection use to be the Python bangle, half set with diamonds. Since Akillis introduced the cuff, this is now number one on my Akillis wish list. I like to wear delicate gold bracelets to mix and match and layer. The bangle is too big to be layered with delicate bracelets. The cuff is simply perfect; it is light weight enough that it doesn't move around too much on the wrist, and so comfortable that you don't even notice that it is on.
The best part about the Python Cuff, is the price. It retails for EUR2.400 including VAT (price subject to change), which doesn't fair too badly when compared to the bangle, which starts at EUR11.500 including VAT.
~Elise