Yesterday I had the pleasure of shooting one of the hidden gems in our collection: a beautiful vintage Jaeger [LeCoultre] chronograph produced by Universal Geneve, co-signed by Astrua Torino.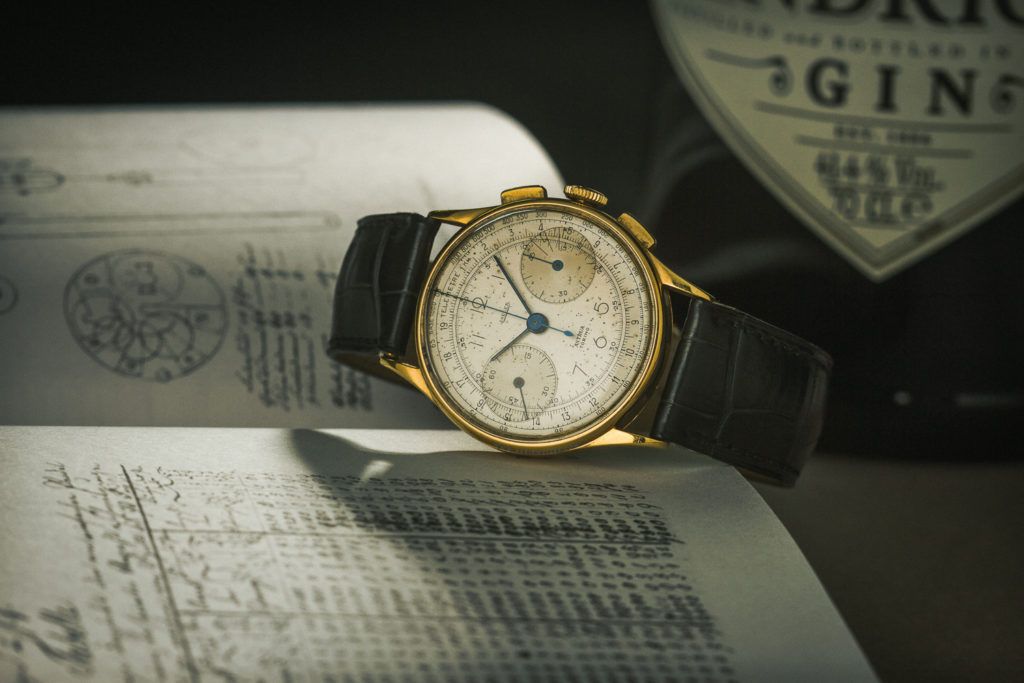 We've had this beautiful chronograph by Universal Geneve for Jaeger-LeCoultre in our collection for quite some time, but it has spend most of its days hidden away in the shadows or -even- tucked away in our safe. Yesterday I decided that this little gem deserved some time in the limelight, and so I took it out for a quick photo shoot. After all, while we almost exclusively sell modern watches, our hearts beat just as fast for watches of days gone by.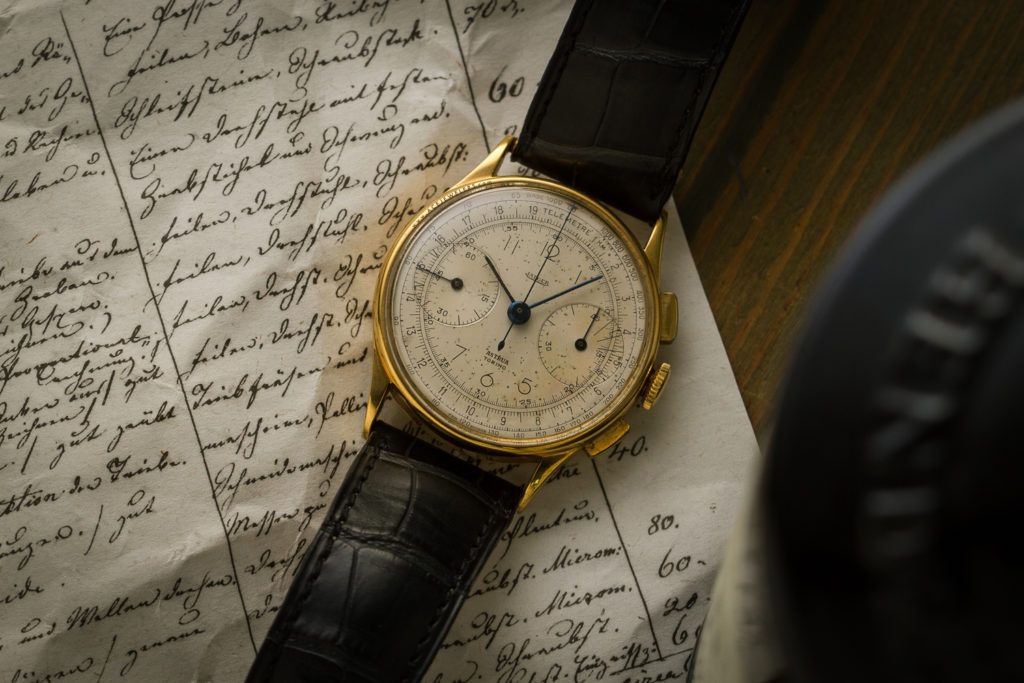 This watch just seems to get better every time I see it. At 35mm, it might have seemed excessively small a couple of years back. However the trend towards smaller and flatter watches, fueled by the booming interest in vintage watches has made many realize that beauty comes in many sizes. In fact, one of the most expensive stainless steel wristwatches ever sold is a Patek chronograph measuring a little over 33mm!
On the wrist this Jaeger is both superbly comfortable as well as extremely elegant. The thin lugs and the rectangular chronograph buttons are pure vintage delight, as are the delicate pencil shaped hands.
Jaeger? LeCoultre? Jaeger-LeCoultre? Universal Geneve?
The dial of this chronograph is signed with just Jaeger, no LeCoultre. The latter is often seen on its own and is a known indicator for the fact that the watch was destined for the US-market, while Jaeger-only is less common. I believe it to be exclusive to wristwatches with a chronograph, which could be explained by the fact that the movements in these were not supplied by LeCoultre, but rather by third parties. In our case the movement is a Universal Geneve caliber 285 with Jaeger-signed bridge.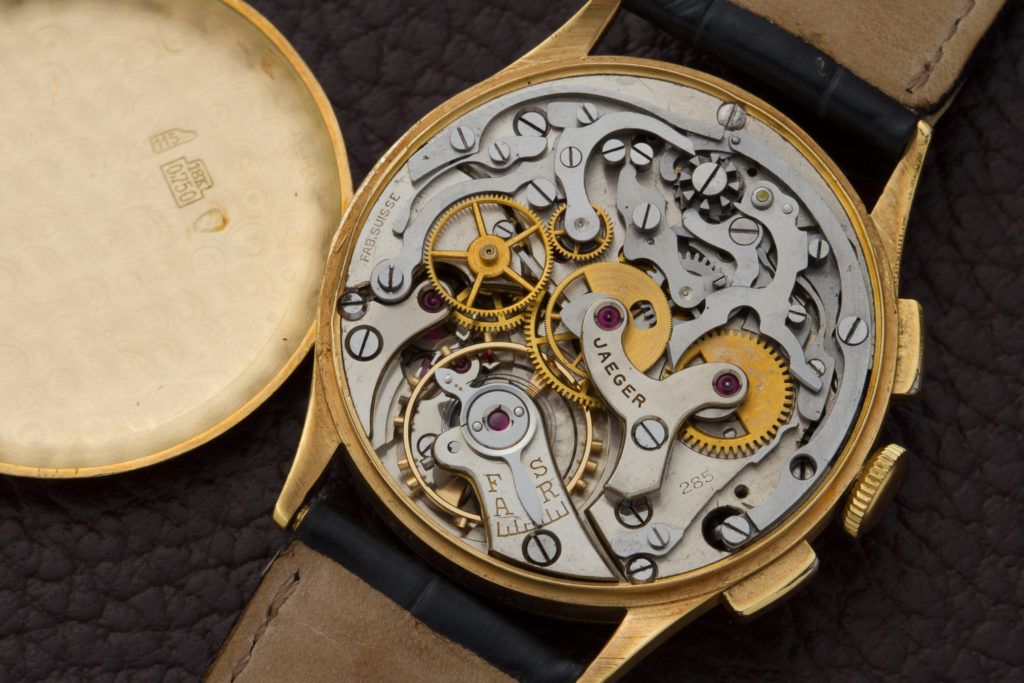 Astrua Torino
But that's not all: the dial of our watch is also signed with Astrua Torino, the Turin-based jeweler founded in 1860. Co-signing by the jeweler is sadly a dying practice, but one that adds a lot of charm to this already magnificent watch.
Availability
More details are available in our eBoutique. You're welcome to check it out in person at our Ace & Dik boutique.
~Dale Vito