One of our best selling jewelry collections from Akillis is the Puzzle collection. All of the jewelry is handcrafted in France by master goldsmiths and diamond setters. The Puzzle collection is loved by women of all ages because of its playful design. For Valentines Day this year, I couldn't recommend the Akillis Mini Duo Puzzle more. This bracelet is fun and comfortable to wear.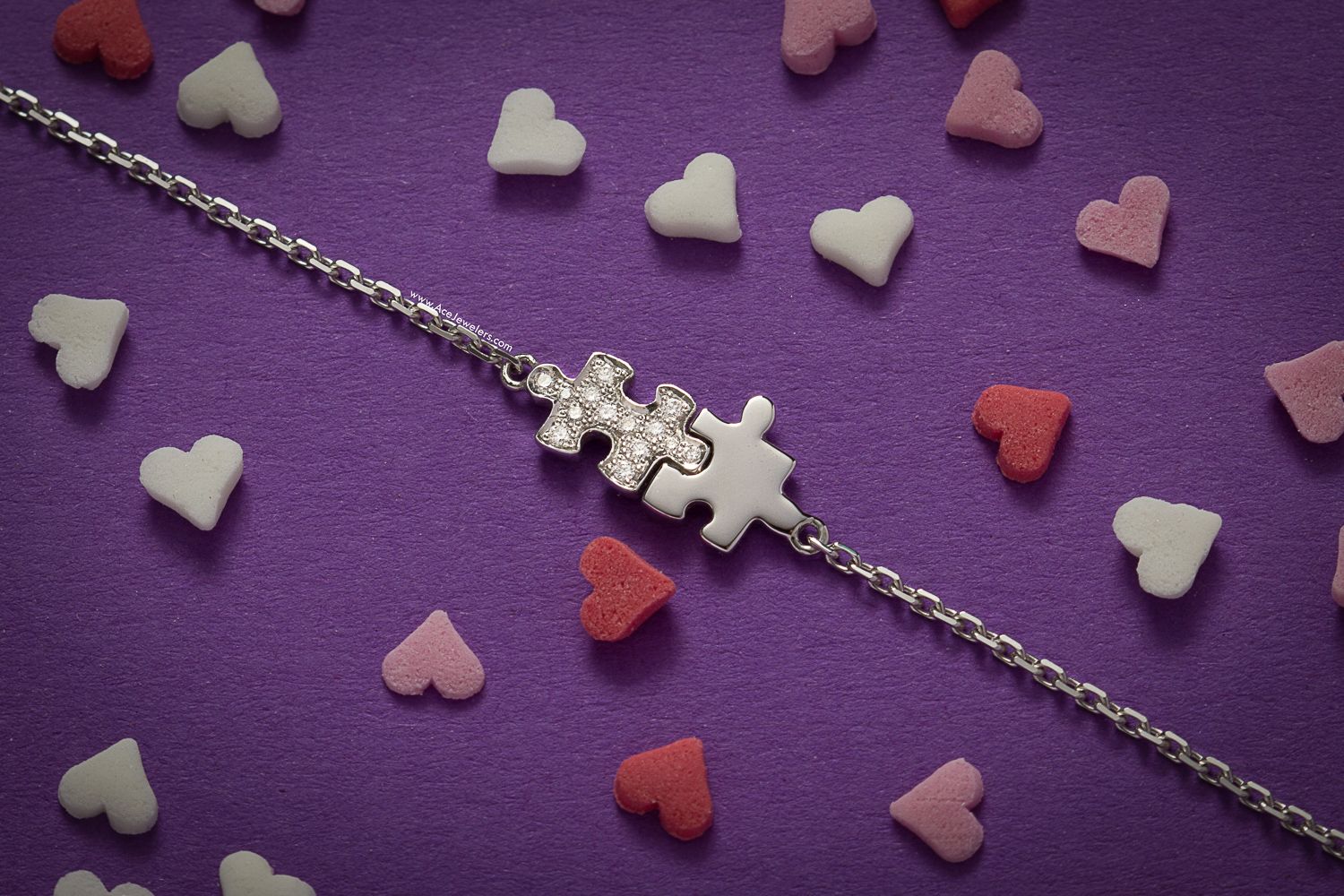 What is special about the Mini Duo Puzzle bracelet are the way the two puzzle pieces are hinged together. They can never be taken apart, just like your love for eachother. The puzzle pieces fit together perfectly. One puzzle is set with 0.07 carats of pave diamonds, and the other puzzle piece features a high polished finish. Afterall, opposites attract, right?!
This bracelet retails for EUR1.185 including VAT in rose gold and yellow gold, and for EUR1.225 including VAT in white gold.
~Elise