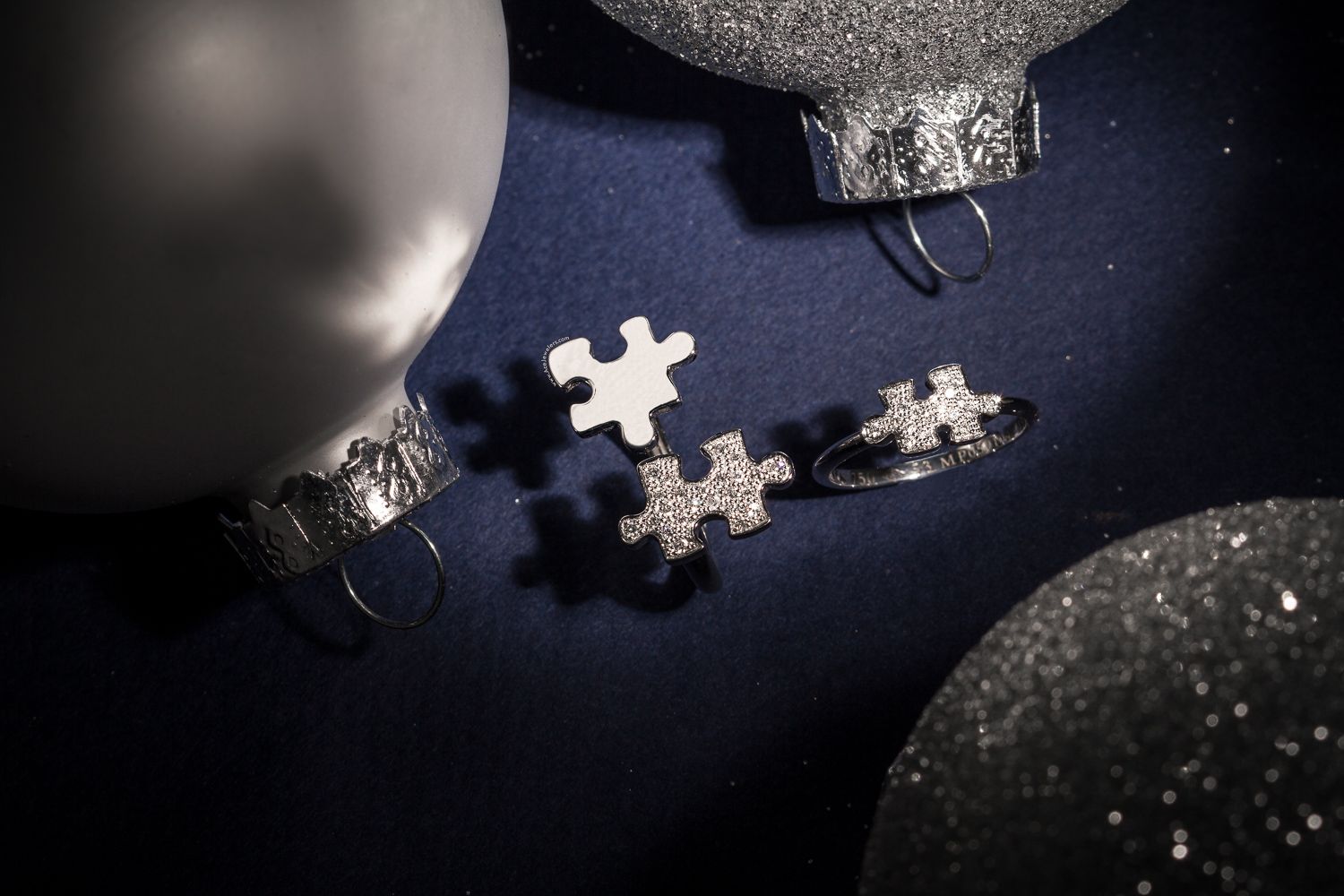 The Akillis Puzzle collection is one of my favorites from the Parisian diamond house. Photographed here are two different rings from the Puzzle collection. The ring on the left is the 'Moi en Toi' ring, and the other is the classic Puzzle ring.
One thing does really well is creating fun and unique pieces. The Puzzle collection can we worn at any age for a playful look. The Moi en Toi ring is open in the middle, almost as if the two pieces are just about ready to fit together. I really like the different finishes on each puzzle piece on this ring. One puzzle piece features a high polished finish, while the other puzzle piece is set with pave diamonds totalling 0.18 carats of diamonds. The classic Puzzle rings features just one puzzle piece, set with pave diamonds totaling 0.10 carats of diamonds.
For this photo, I tried to capture both rings in one photo in a festive setting. These rings are perfect for the holiday season, so the set up wasn't too difficult. They are festive and playful, and pretty much sum up my favorite jewelry quote, "Life is way too short for boring jewelry."
Shop the entire Puzzle collection online here.
~Elise