Laura Bicego of Nanis Italian jewels is the queen of creating sensuous matte gold jewelry that goes with literally everything. The leading woman behind the successful jewelry brand recently started producing her collections in white gold, and it has given us stars in our eyes.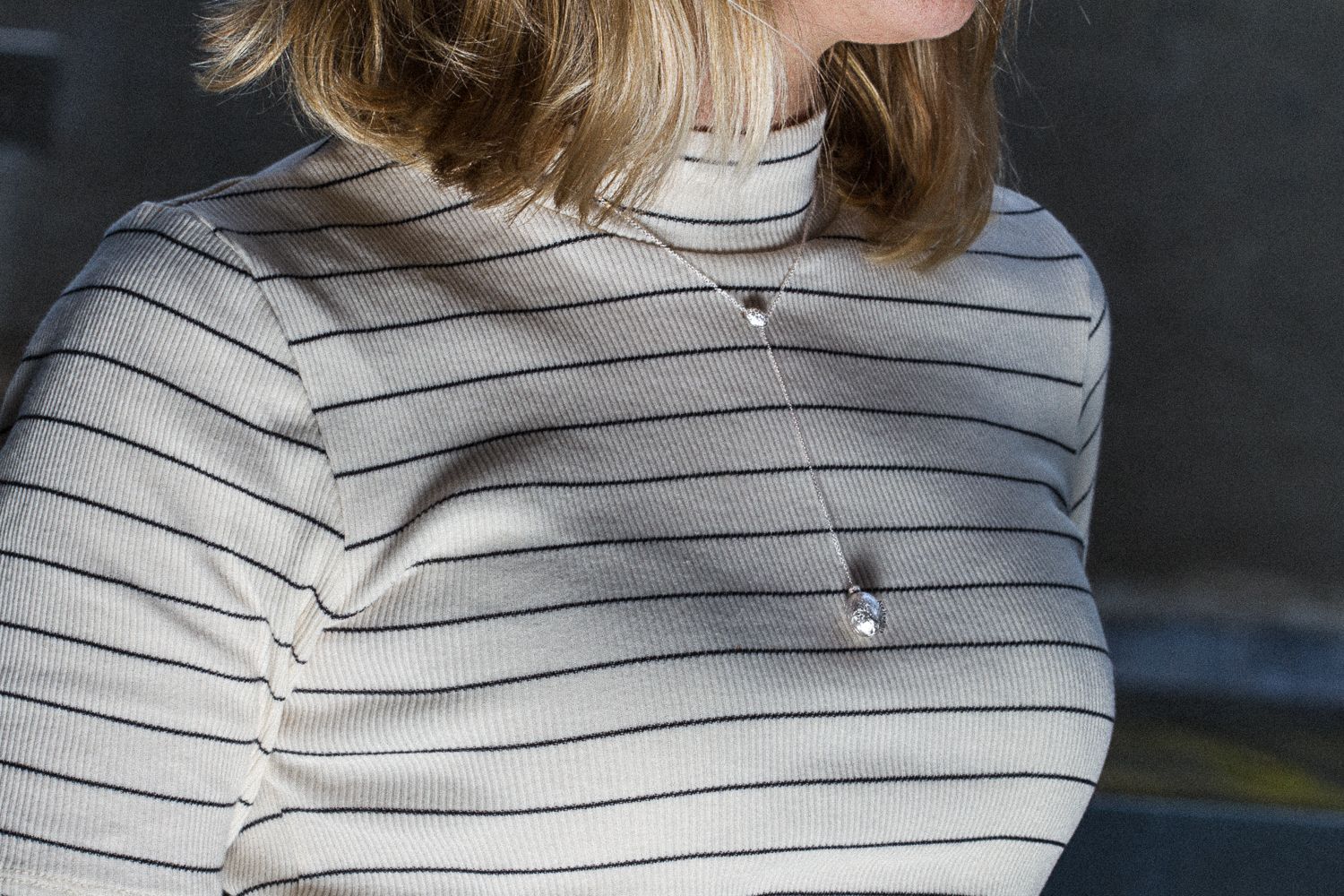 The Dancing in the Rain collection features a voluminous hollow form that resembles a tiny drop of rain. Laura Bicego, the founder and lading woman behind the brand, is fashion forward and stylish, so it's no surprise that she is always ahead of the latest jewelry trends. One of my favorite recent jewelry trends is the lariat. A lariat is the Y shaped necklace pictured above. The lariat is an elongating style that looks good with both a tshirt or a low cut top. The center part of the 'Y' has pave diamonds and also functions as the clasp. The wearer is able to adjust how long the pendant of the necklace is. On top of the matte, white gold 'rain drop' pendant, is a small pave diamond bead to complete the necklace. This necklace features a total of 0.21 carats of diamonds. One thing that Nanis is really good at, is blending in the clasp. Just because a clasp is a mechanism to close a necklace or bracelet, doesn't mean the design shouldn't be considered. Nanis always seamlessly blends in the closure into the design, just as she did in this necklace. This necklace retails for €1.469 including VAT.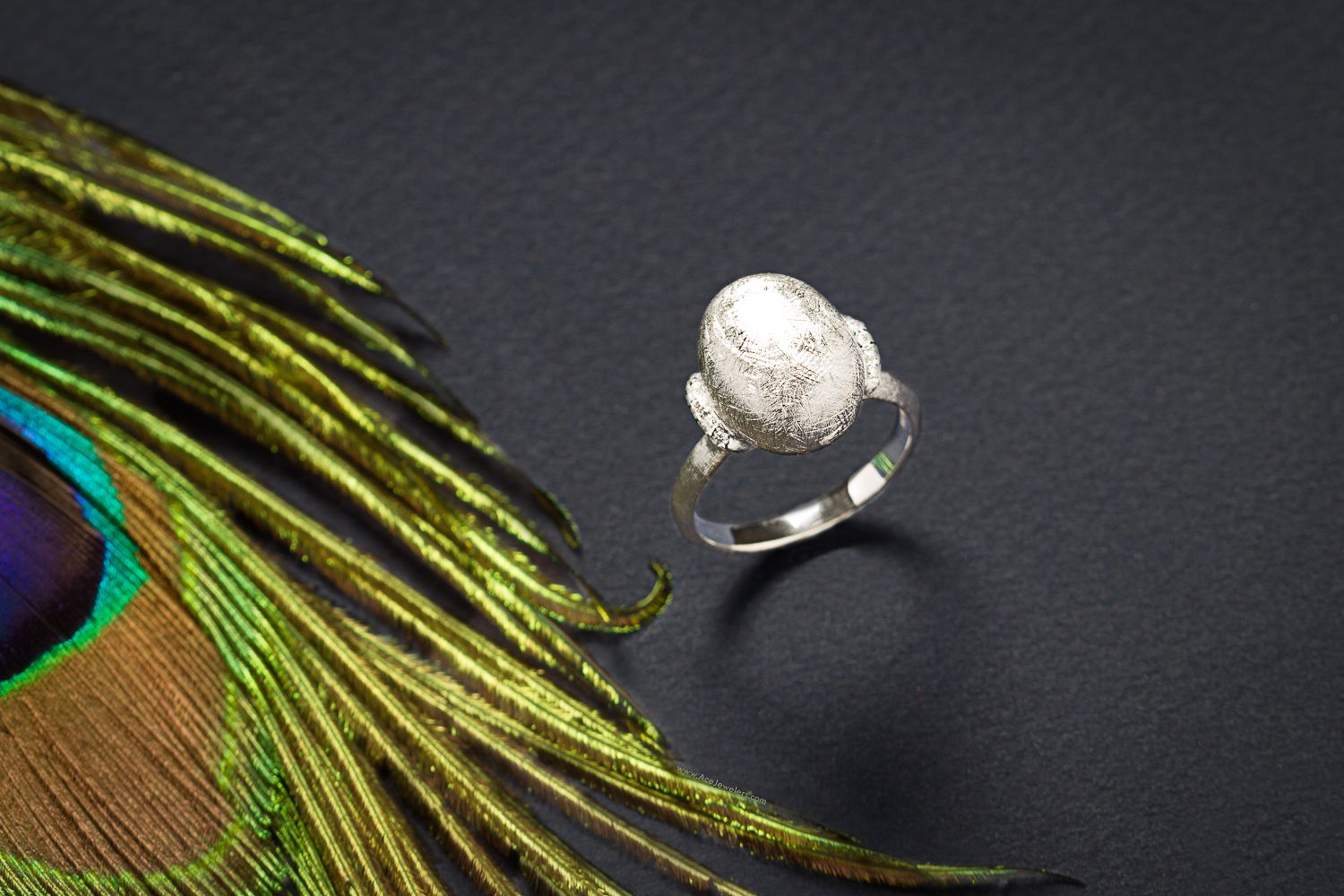 The Dancing in the Rain rings by Nanis are lightweight and easy to wear. This white gold ring is hollow constructed and finished by hand to get the beautiful matte finish texture Nanis is known for. Rings from the Dancing in the Rain collection are also available with a center stone such as aquamarine or rutilated quartz, but who needs a gemstone when the hand engraved finish is this beautiful? This ring features 0.10 carats of diamonds and retails for €1.536 including VAT.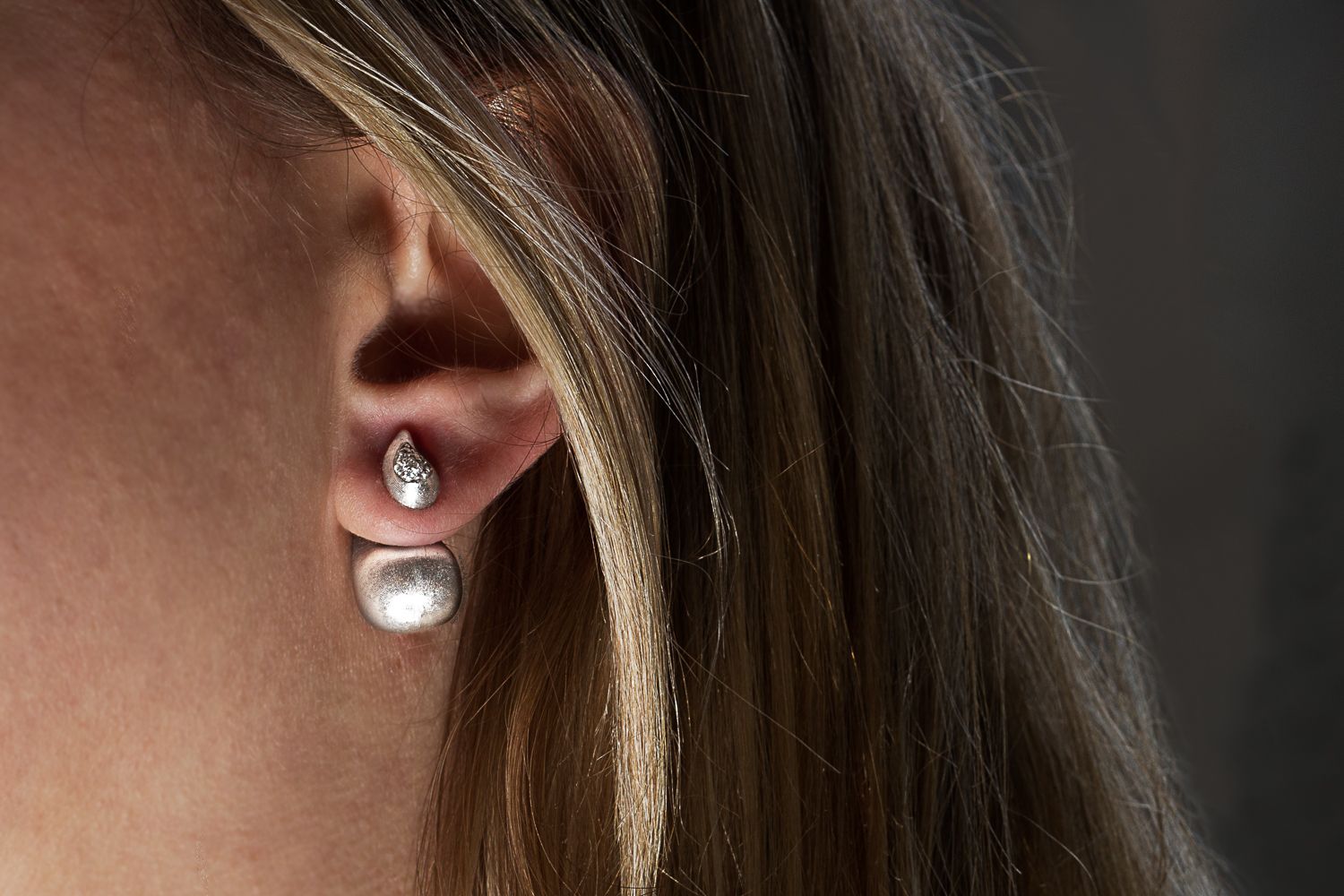 The other latest addition to our Nanis collection are these beautiful versatile earrings form the Cachemire collection. Nanis' genius ways of making seamless connections is no exception for these earrings. These earrings don't come with a standard earring back. The back of the earring looks as good as the front does, and can even be worn back to front. Pictured here is the small paisley shaped ear stud with pave diamonds (0.11 carats). The back of the earring resembles a hoop that the ear stud fastens into. These earrings can be worn three different ways, making these the most versatile earrings you've ever seen at only €1.949 including VAT.
We have all three of these items in stock and many more new pieces from Nanis available at Ace & Dik Jewelers. You can shop our Nanis collection online here.
~Elise