"'Now It's Mine' is a series of very personal stories about the jewelry and watches Team Ace has purchased, created by our own in-house Marketing Team. This series has been kicked-off by our own @MissAceJewelers, Jenna, and followed by our walking watch encyclopedia Dale. The honor is mine to have my story published in this awesome series of very personal stories. It took me quite some time to decide what item to choose for my first article in this series; I have been infected with the #WatchNerd virus and I have had a passion for jewelry since my early childhood.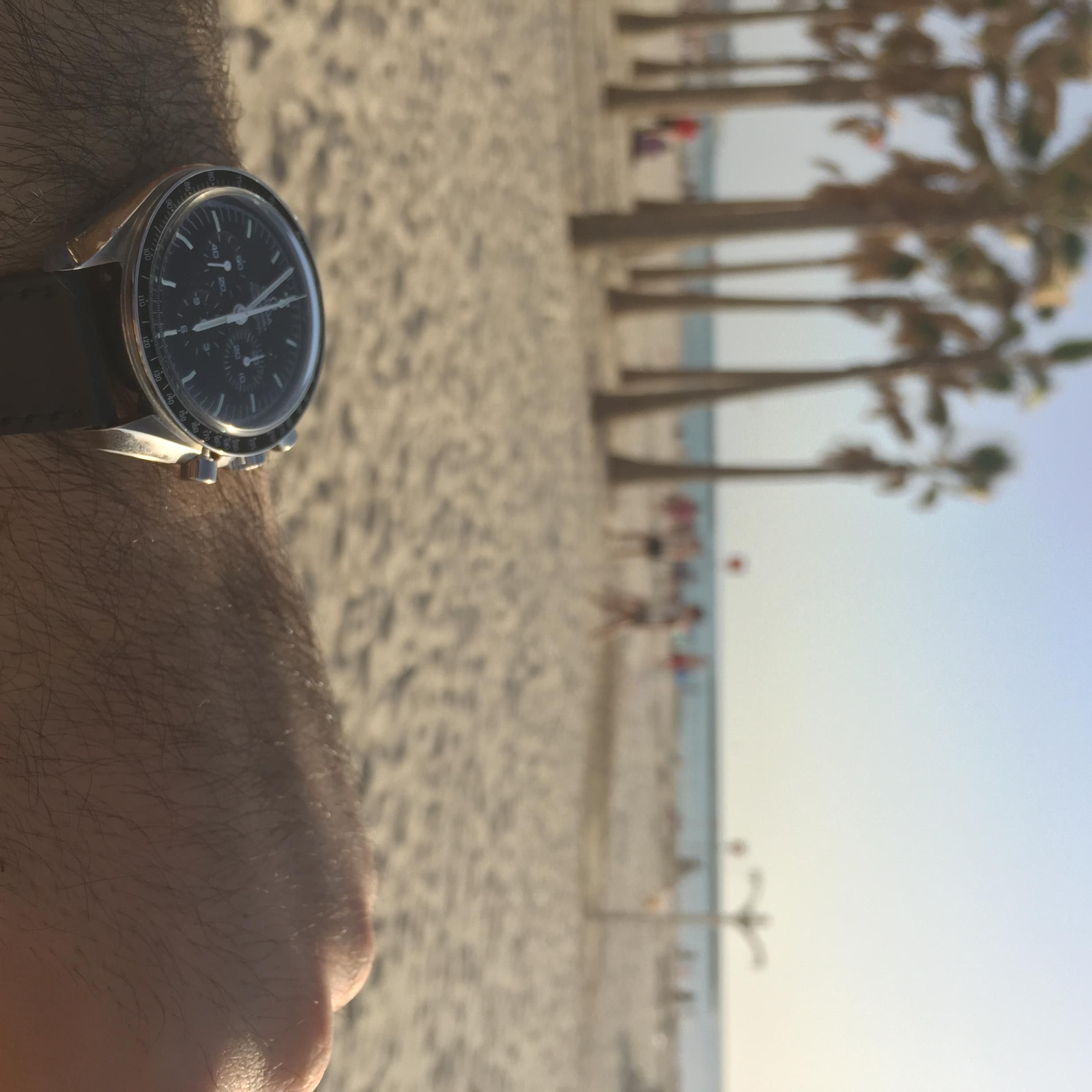 My first idea was to write about the first Swatch watch my parents gave me when it came out in 1983. Then I thought writing about my wedding bands or even the very special cufflinks my wife designed for me. Maybe about the first mechanical watch I owned. There are so many different paths I could have gone down for my first "Now It's Mine" series. 
As I truly believe that at Ace Jewelers we work with timeless, finely crafted pieces of art which last generations, I decided to choose a legacy piece: the Omega Speedmaster Professional Moonwatch. A re-edition of a timeless and legendary watch that is celebrating its 60 anniversary this year. This is the watch that my wife gave me in honor of the birth of our son Raphael. I knew this was the perfect way to kick off my own very personal "Now It's Mine" story.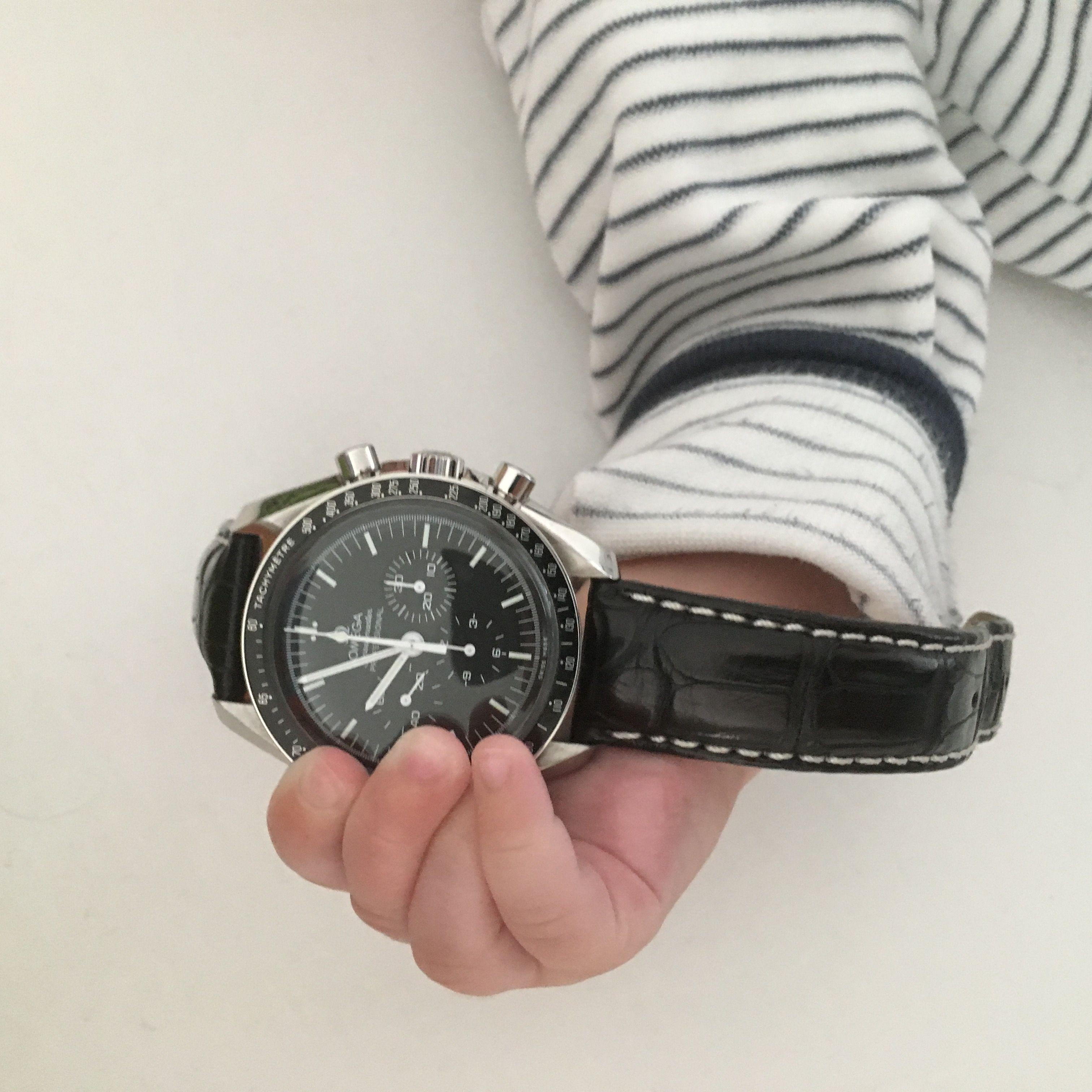 My wife knows that the Omega Speedmaster is one of my favorite chronographs ever, that I adore the design and can never get enough of it. She knows that this watch will still be elegant, timeless and beautiful in 17,5 years. When our son turns 18, I will pass down the watch to him. She knows getting me this watch was a safe bet, as I already own several editions of this model. Including a version from 1967, a so-called pre-moon variation, that I often wear. She knows that I already owned the modern variation with (old) reference number 3570 several times. I have been wearing & owning this watch on and off since the 1990's. It is an endless love story. My wife commemorated our newest love story by engraving our son's name and date of birth in the backside of the watch she gifted me (reference 31130423001005). This is the watch that will be passed down from generation to generation, and celebrates that special day our son was born.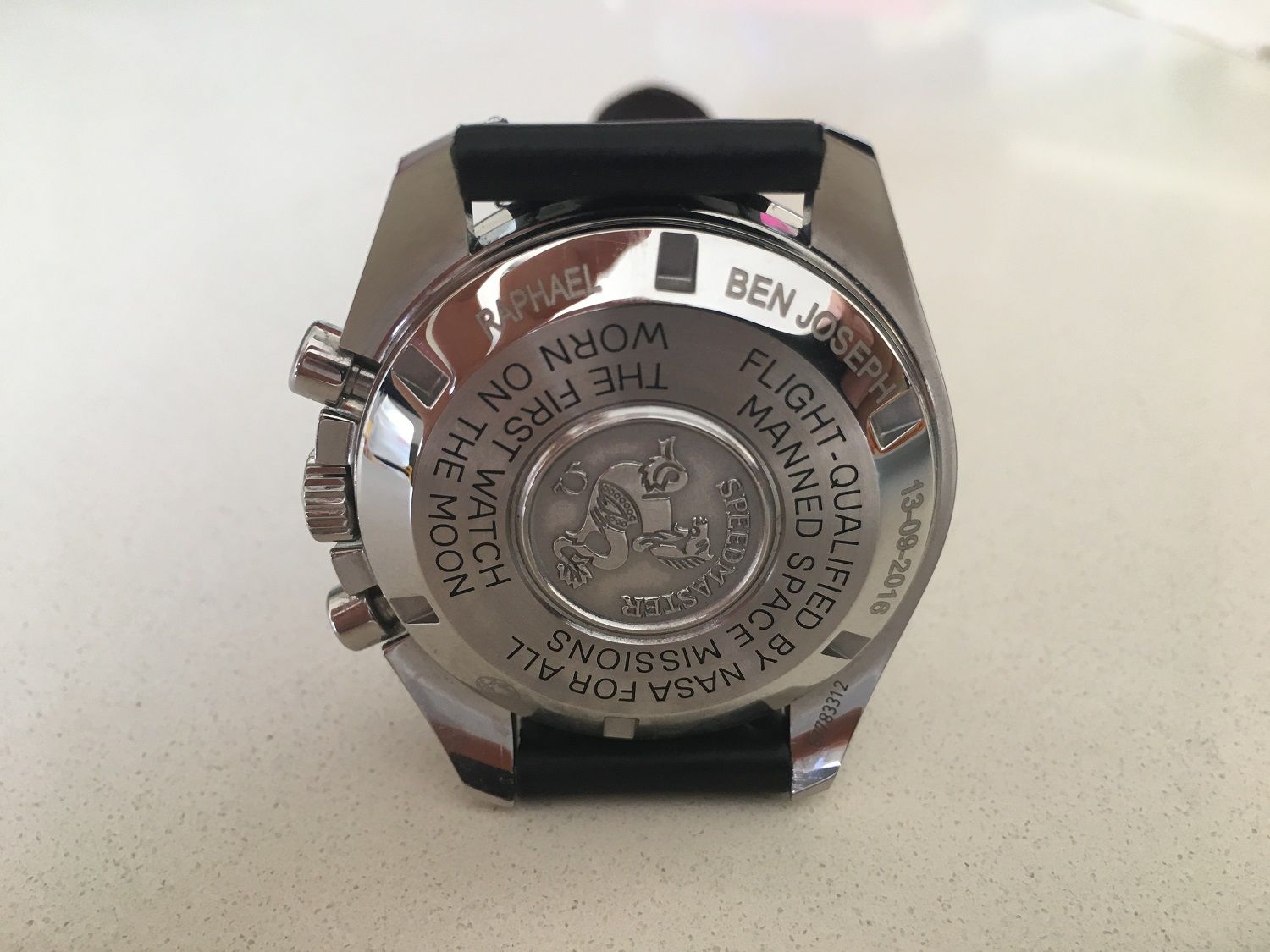 There is so much that I love about this watch. I don't even know where to start. I attempt by simply starting what comes to mind first: the daily ritual of winding the movement by hand. The convex plexi glass which gives the vintage appeal and sexiness to the watch. I love the curved watch case lugs that twist in towards where the strap attaches. The black aluminum tachymeter scale ring on the bezel of the watch. Totally love the military inspired, functional monochrome dial, which never bores or goes out-of-style. And last but certainly not least, the stunning caseback with the Speedmaster logo embossed in combination with the engraving around the caseback: "Flight-qualified by NASA for all manned space missions" plus "The first watch worn on the moon."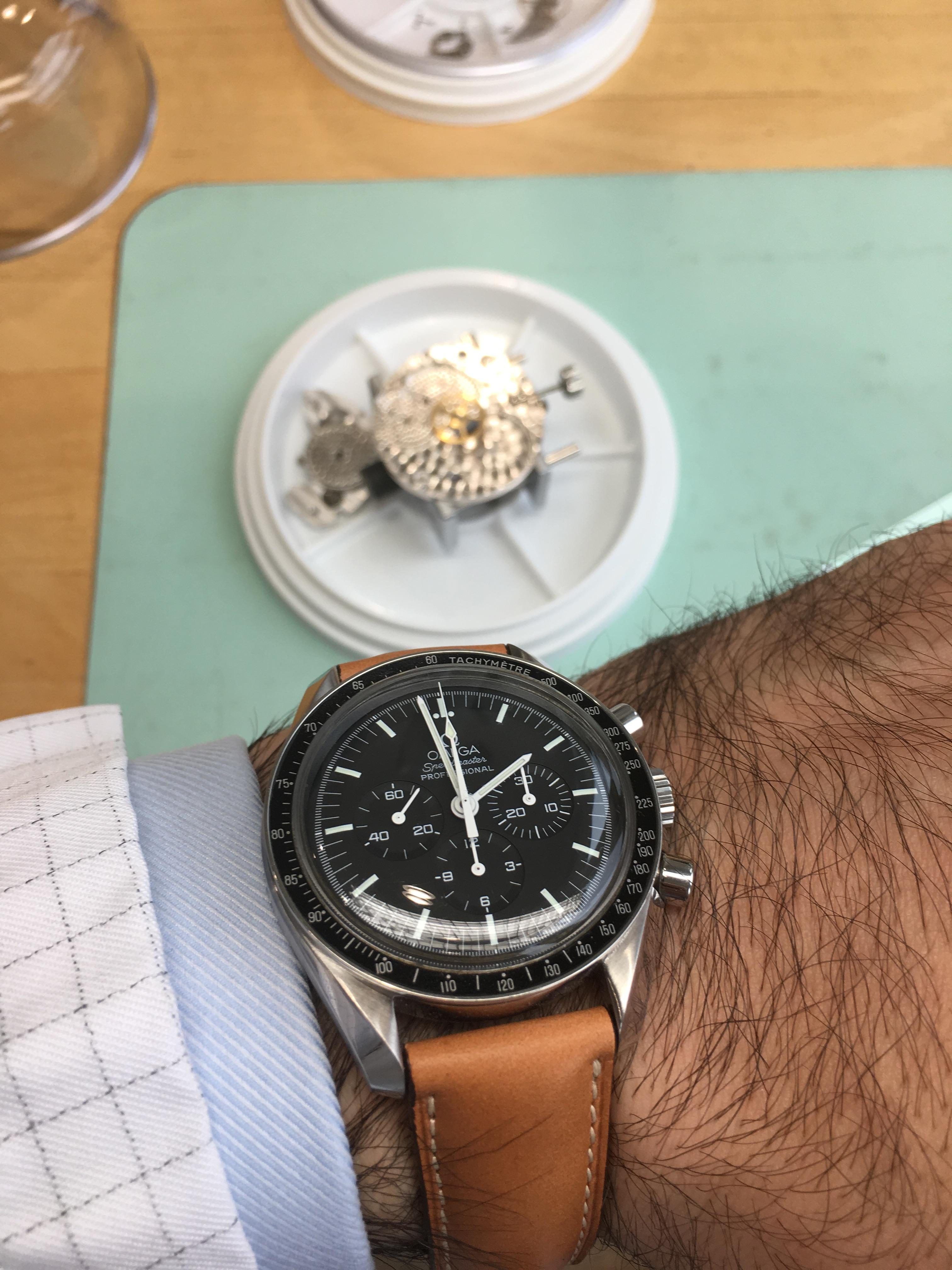 Although I am only 'a 1979 vintage', I was mesmerized by the space race early in my childhood. Obviously I got the passion for watches from my father, which also goes for the passion for pilots and astronauts. So understanding that this watch was the first to be on the moon made a huge impact on me as well. Today, many decades later, many people think it is either a hoax or a made-up marketing story. But, if you consider that NASA really objectively chose the OMEGA Speedmaster as standard NASA mission equipment, you can also imagine what quality it was back then in the 1960s. Today, it has hardly been changed or modified, and it is still one of the most reliable and quality wrist chronographs available. And, quite possibly the best value for money as well.
The combination of one of the most epic wristwatches, my passion for design & aerospace, obviously the best chapter in my life (becoming a father), made me choose this particular watch as my first article in the series 'Now It's Mine.' I think my next article of 'Now It's Mine' will be about my own golden cufflinks I designed and had manufactured for myself back in 2003."
~Elise