2016 has been a fantastic year filled with precious memories and so much dazzling jewelry. It seems difficult to imagine how 2017 can top all of the great new designs from every one of our jewelry brands. Here is a recap of our favorite jewels from 2016: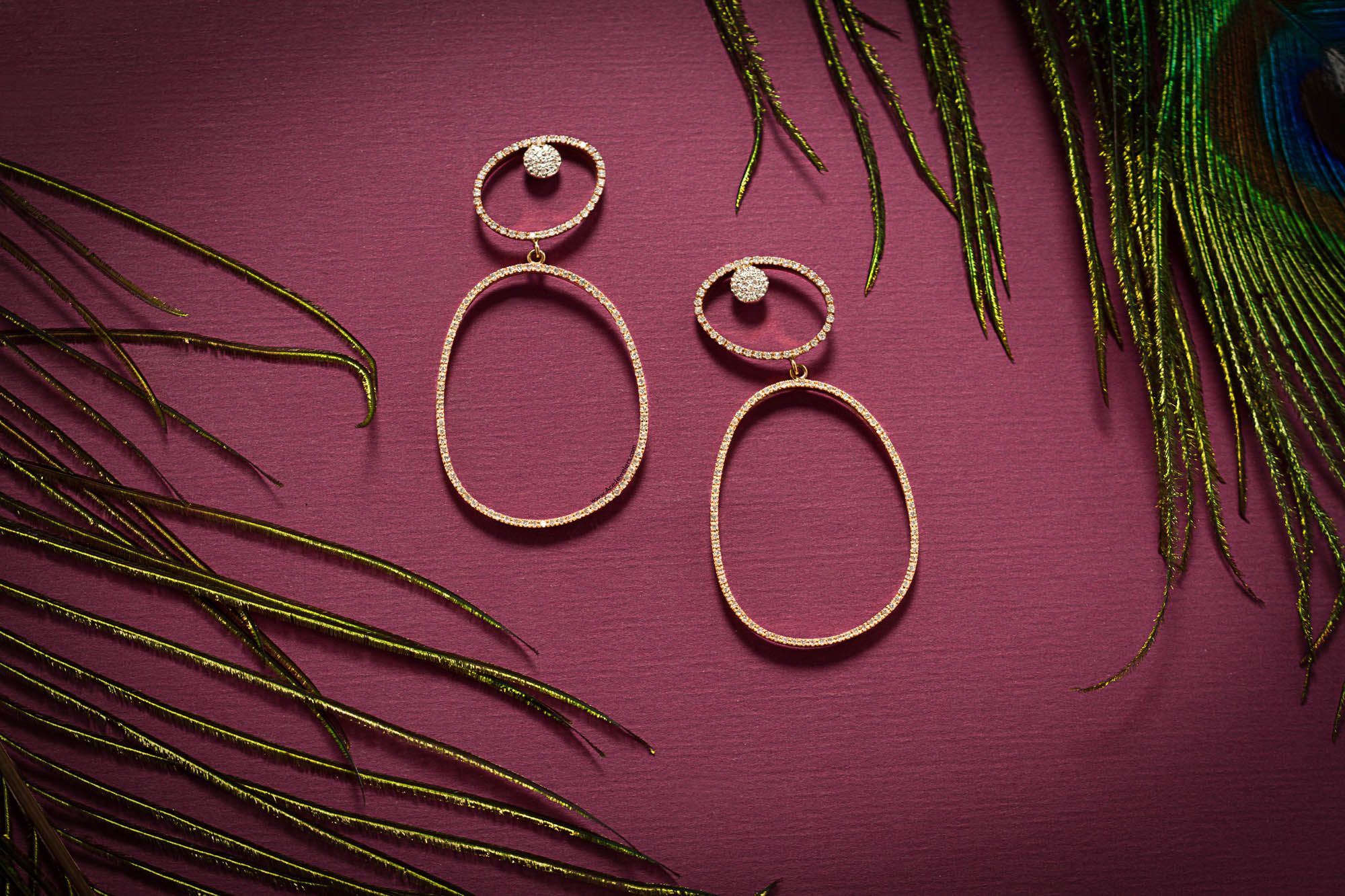 Zoccai looked to nature for inspiration in these stunning 18 karat rose gold diamond earrings. The organic shape of the pave diamonds takes what is the worlds hardest material (a diamond is number 10 on the Mohs scale of mineral hardness!), and gives these diamonds a soft and sensual look. Zoccai makes sure we always say our 'please' and 'thank you's' to charm our way to owning these stunners. The statement earrings are easy to wear because of the lightweight design. With 1.40 carats of diamonds, these earrings are sure to leave you sparkling for the entire evening. Take a closer look at these earrings online here.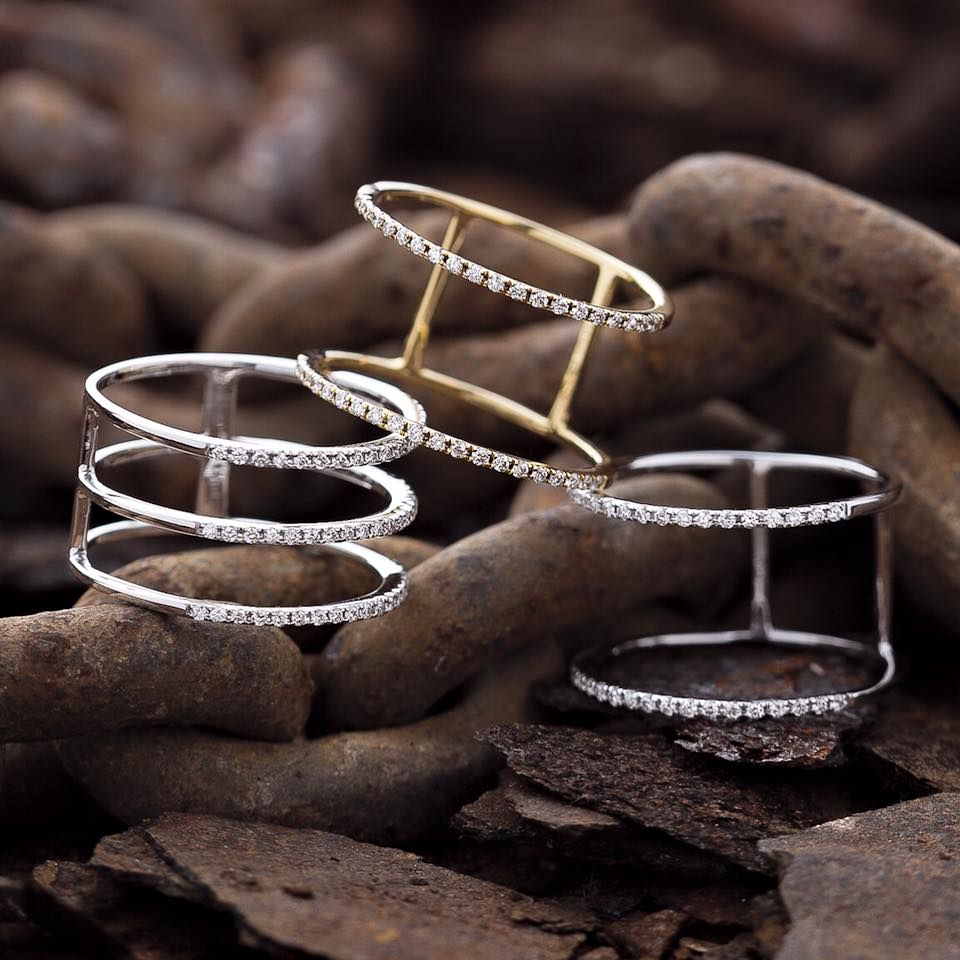 Trendy, stylish and glam are just a few words that come to mind when talking Djula. Style influencers across the globe are obsessed with the Parisian brand because of their provocative designs, and glimmering materials. The Obsession rings are available in rose, yellow and white gold. They are easy to wear every day with the delicate and linear designs. Celebrities and supermodels such as Chrissy Teigen, Alessandra Ambrosio and Celine Dion have all been spotted donning the stylish brand. Needless to say, Djula has left us obsessed this year. Shop the Obsession ring online here.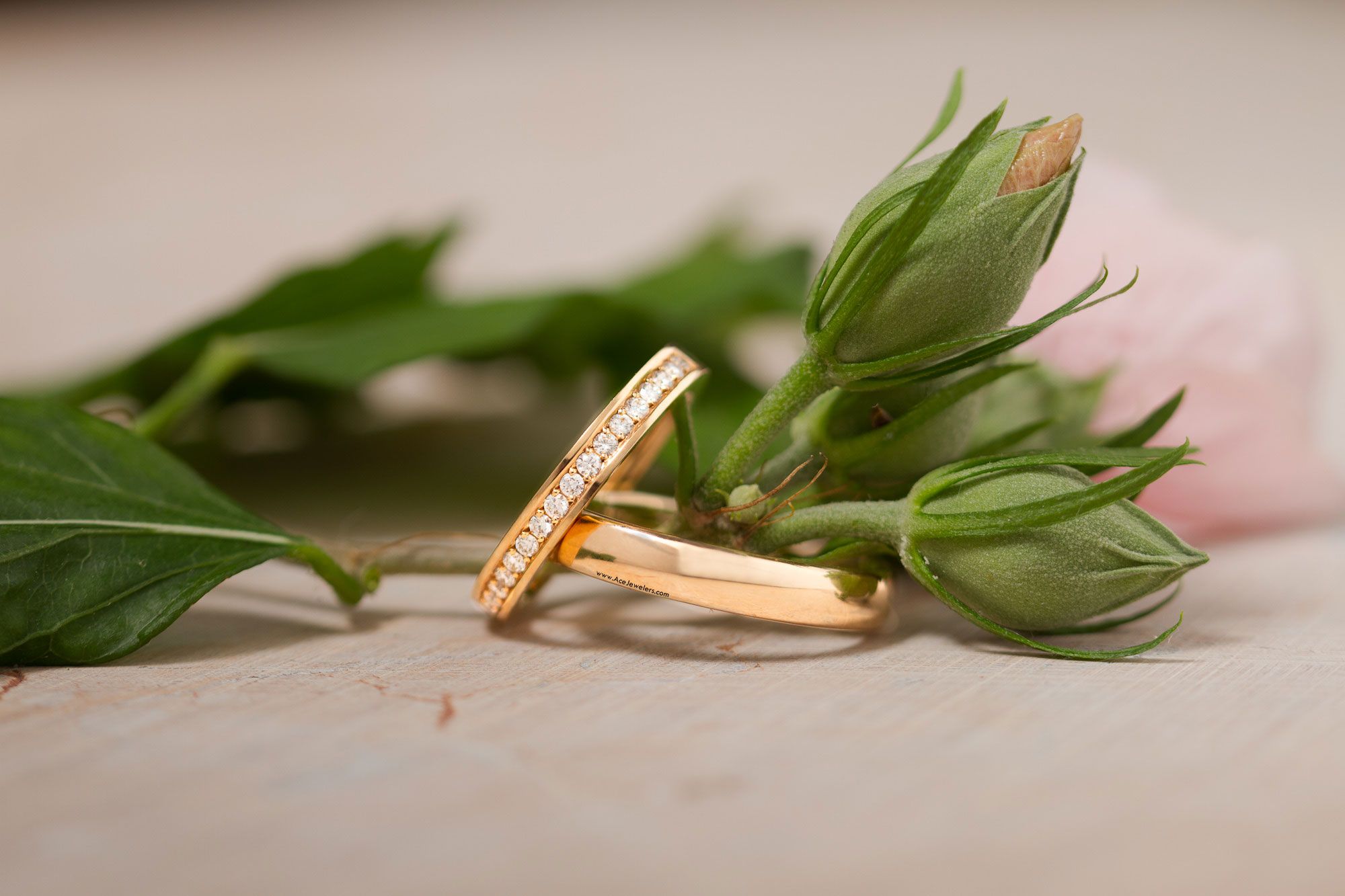 These Meister wedding rings exude elegance and luster from their timeless, quality design. The polished rose gold is alloyed in the Meister goldsmithing studios. Every single diamond is hand picked by certified diamond analysts to ensure the high quality standards set by Meister. A gold ring commemorates the best day of one's life and represents the eternal commitment two people have to one another. Meister wedding rings are a celebration of life, love and happiness from the past, present, into 2017, and beyond. Take a closer look at these rings here.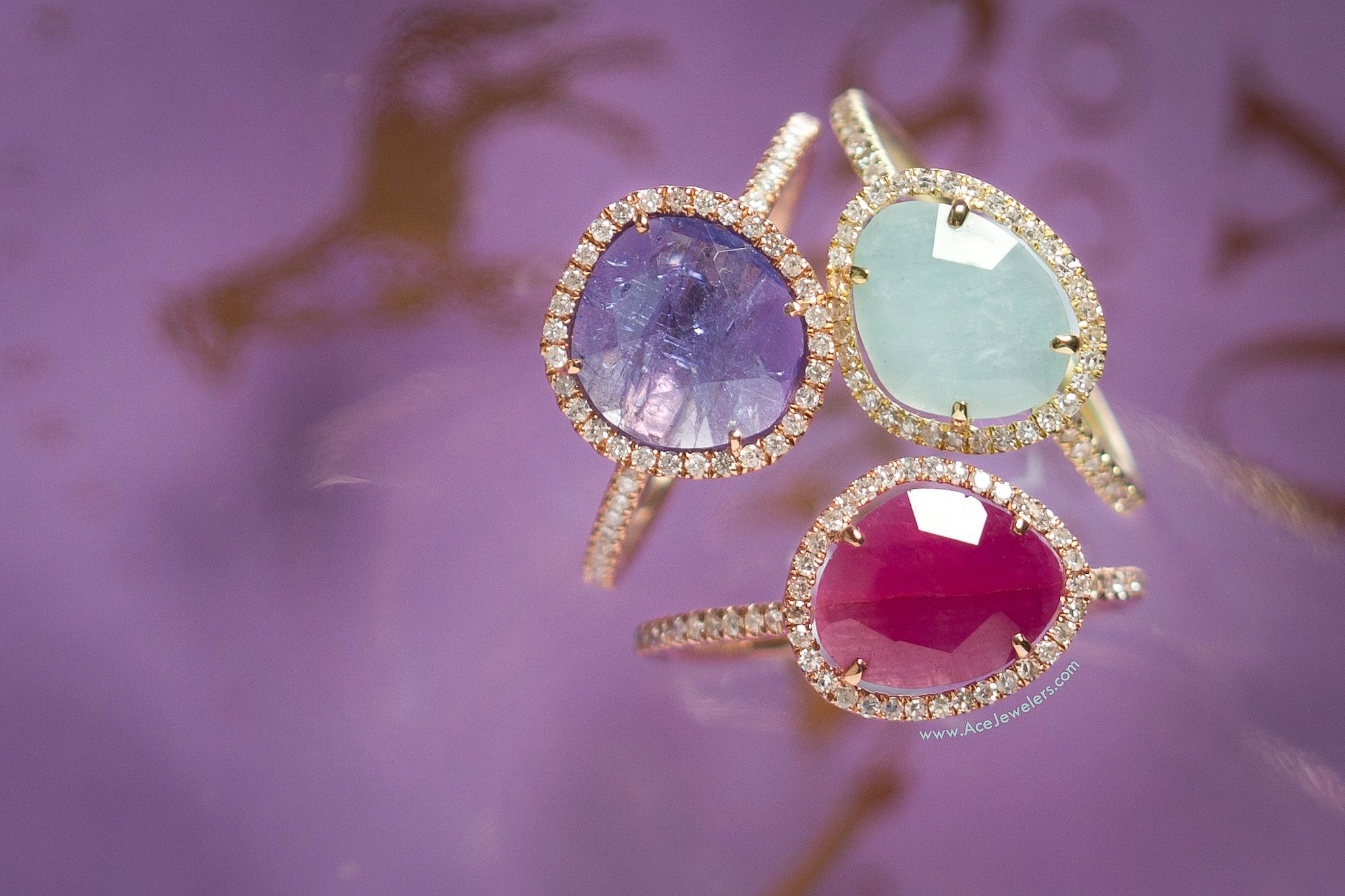 MeiraT Designs check the boxes for stylish, trendy and fun when it comes to jewelry, and is one of the newest brands to join the Ace Jewelers collection. These candy-colored gems are completed by a sparkling diamond halo around the center stone. The organic shapes of the stones make every single ring unique. MeiraT is sold exclusively at Ace Jewelers in the Netherlands, and is sought after by Hollywood celebrities like Mila Kunis and Jennifer Lawrence.These rings will make you feel and look like a star. Check out our MeiraT collection online here.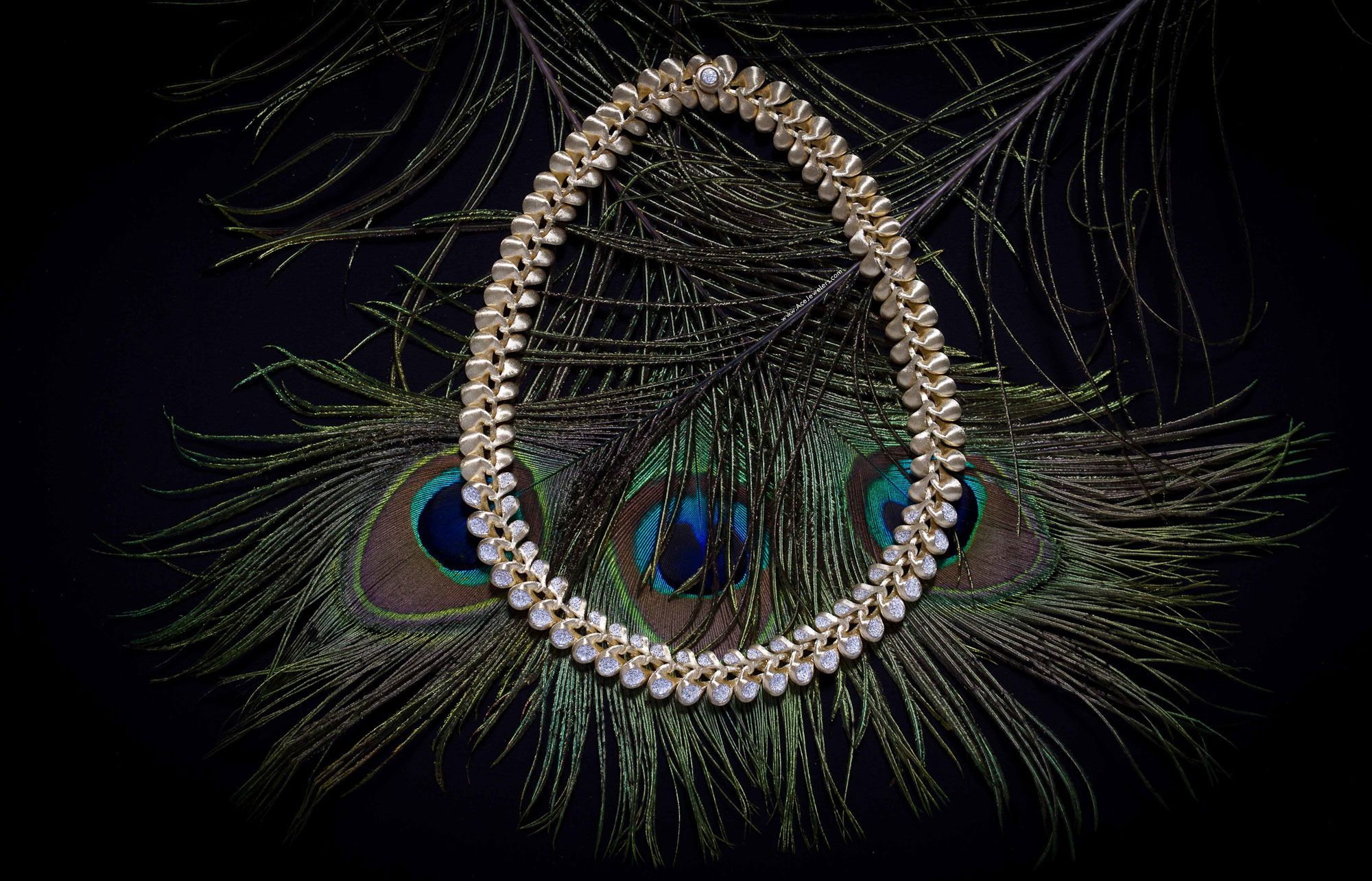 Big, bold and beautiful is what makes Nanis spectacular. The hand engraved finish on the gold is what sets the brand apart from other designers. For Nanis, the finished piece is about the voluminous forms and the way they fit together. The Trasformista is a masterpiece that can be worn two different ways- one with all of the pieces laying flat, and the other with every golden form pointing out every way for a beautiful cluster of gold and diamonds. Even the clasp was considered when creating this necklace by setting diamonds on it, creating a beautiful balance, and ultimately, perfection. Have you fallen in love with Nanis, too? Shop the collection online here.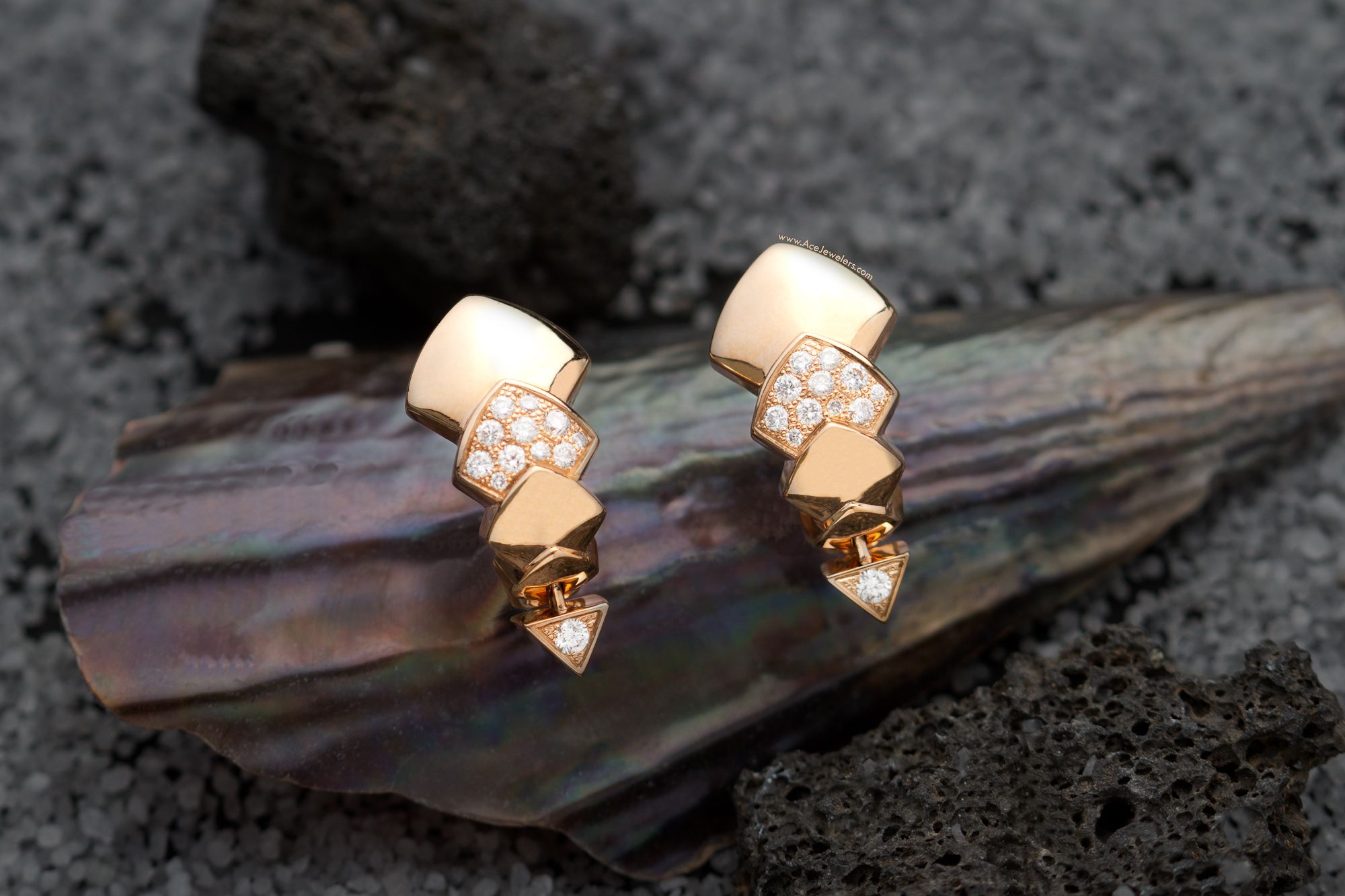 Dare to be different in Akillis. Akillis delivers exquisitely exotic designs in elegant materials. The Python earrings are hand crafted in France by master goldsmiths. The captivating earrings were inspired by the scales of a Python, and include just the right amount of sparkle. Snakes have inspired jewelry designs for centuries; what sets the Python collection apart however, is that there actually isn't a snake motif in the design. Instead, the exuberant designer took the form of the scales on a snake, repeated it, made it bigger, smaller, and adorned it with diamonds to create this vivacious collection. Go ahead and look at more extraordinary pieces from Akillis here.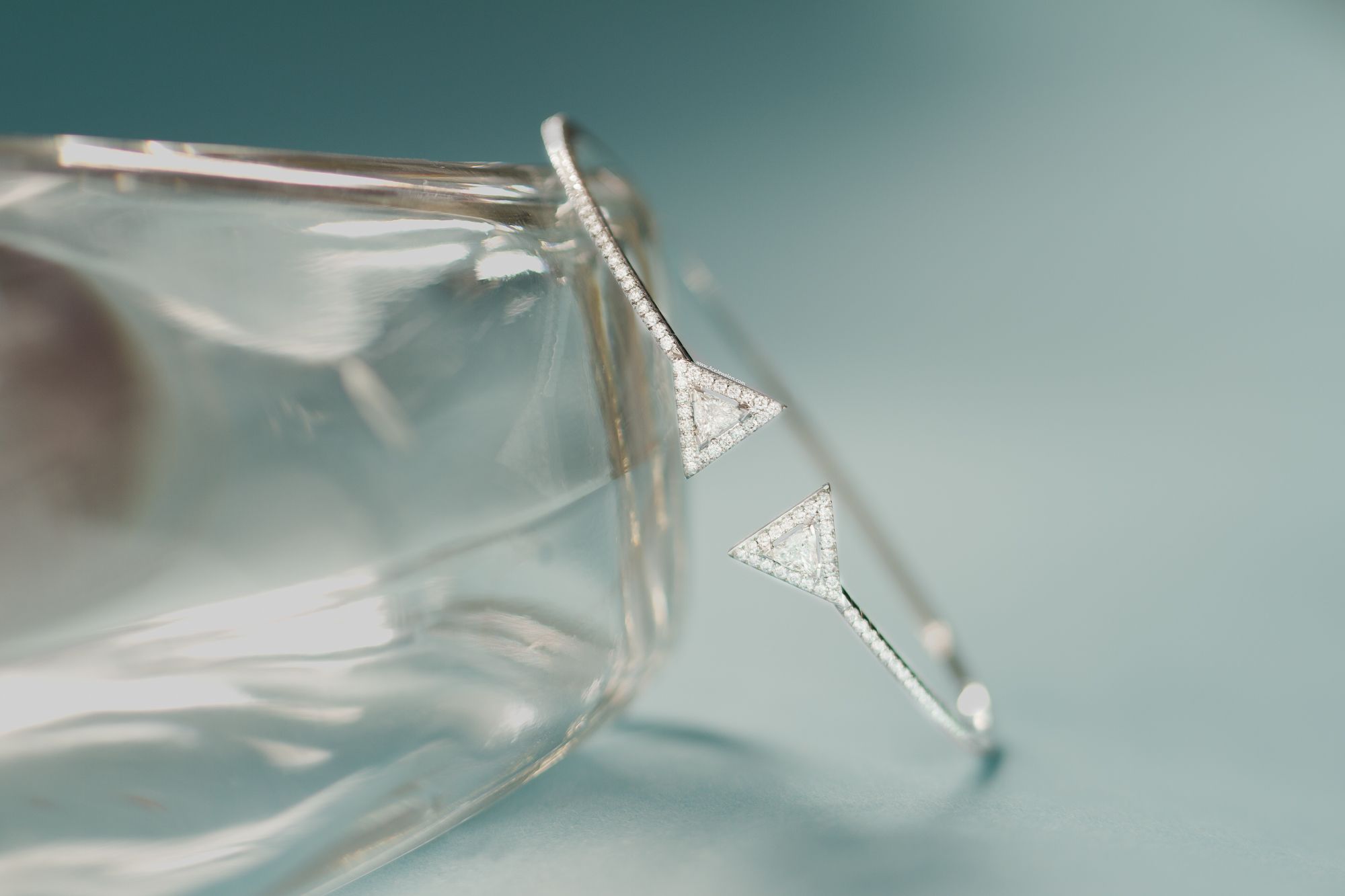 The Thea collection from Messika is one of the newest collections from the Parisian maison. Launched at Basel World 2016, this collection is like a mix between the Gatsby and the Glamazone collections. The triangle shape diamond looks like it's almost floating between the pave diamond halo, just like in the Glamazone collection. The bracelet is flexible enough to easily take the bracelet on and off, while still keeping it's form. The delicate bracelet is easy to wear while still boasting a rare design. View the Glamazone, Gatsby and Thea collections from Messika online here.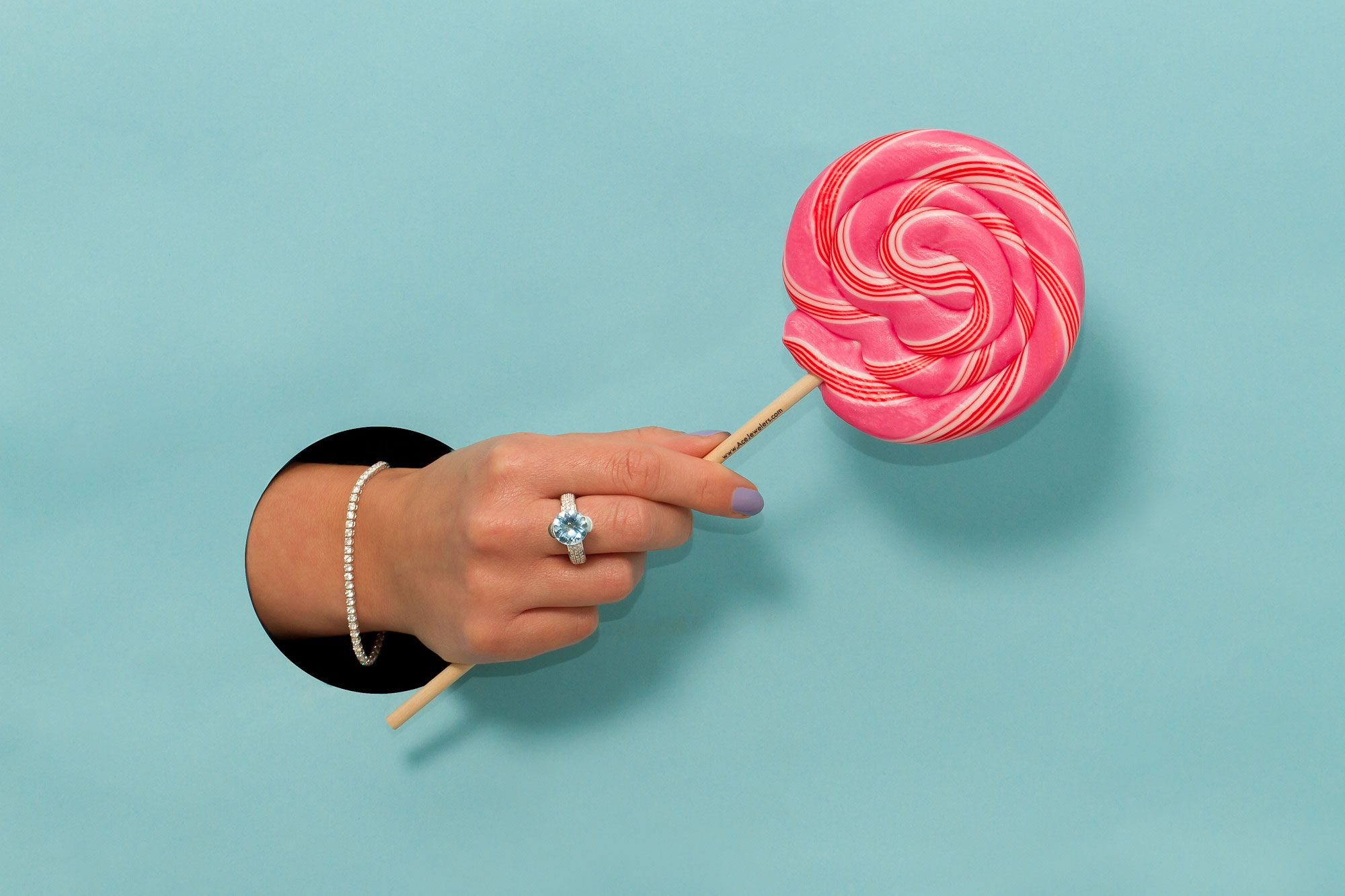 Make a statement in Stockert & Cie, because this stunning aquamarine ring is as dazzling as it is impressive. The beautiful stone is balanced with pave diamonds on both sides of the stone. The notable cocktail ring is sure to be an eye catcher at the next event. Coordinating with a diamond tennis bracelet by Ace Fine Jewelry, the lucky wearer of these gems has her heart filled with content. After all, has anyone ever said, "I have enough diamonds?" Take a closer look at this ring here.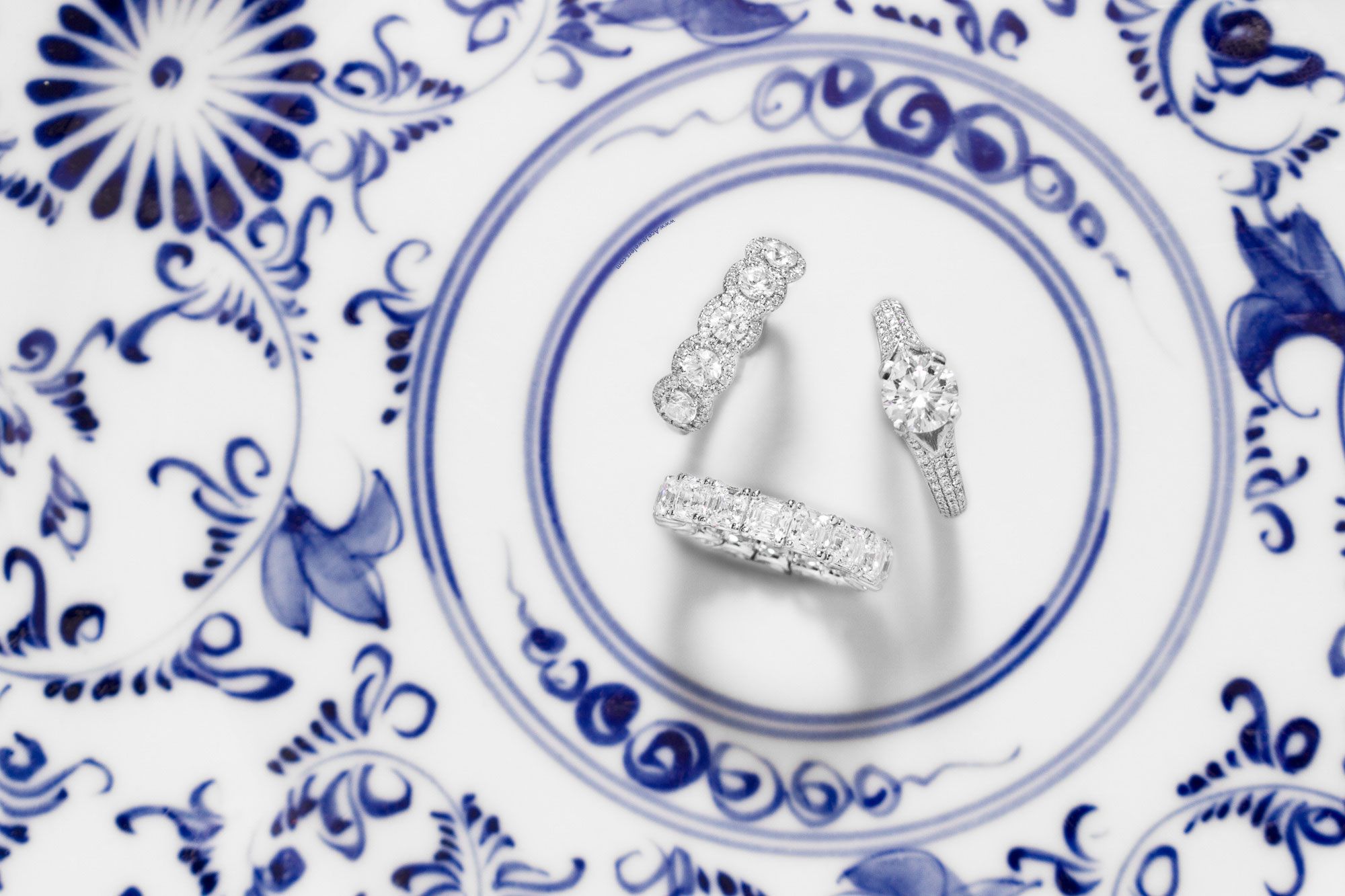 Royal Asscher Diamond Company stays true to it's name in these stunning diamond rings. With these sparklers on your finger, not only will you look like royalty, but you feel like royalty. The Seventy-Four collection by Royal Asscher Diamond Company was inspired by the famous Cullinan I diamond and it's 74 facets. Just a little diamond history- the Cullinan diamond is the largest diamond ever found, weighing in at 3,105 glimmering carats. This diamond was split into nine smaller stones, two of them being the famous Cullinan I and Cullinan II diamonds, which are now part of the crown jewels. The Royal Asscher Brilliant cut diamond also has 74 facets, so, it's pretty safe to say that when wearing the Seventy-Four collection by Royal Asscher Diamond Company, you are as close to royalty as you can get. Shop our entire Royal Asscher Collection online here.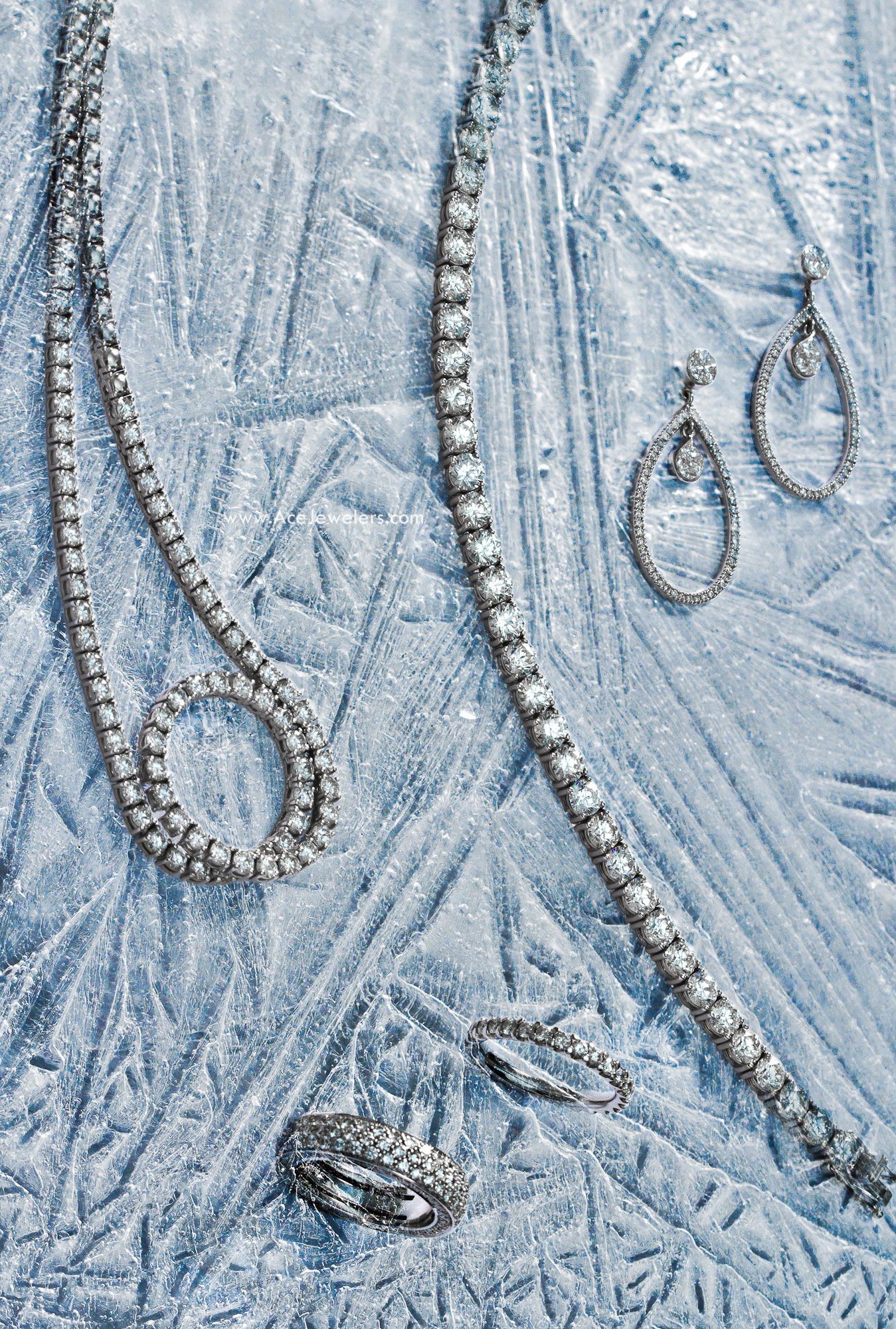 Timeless classics are what make Ace Fine Jewelry a great investment. We believe in everlasting designs crafted with quality materials that can be passed down from generation to generation. In this festive time of year with holiday parties dotting almost every evening on the calendar, who doesn't need a little extra sparkle to get into the holiday spirit. Each piece of Ace Fine Jewelry is hand crafted in the Ace Jewelers goldsmithing studios. Check out our entire collection of diamond jewelry here.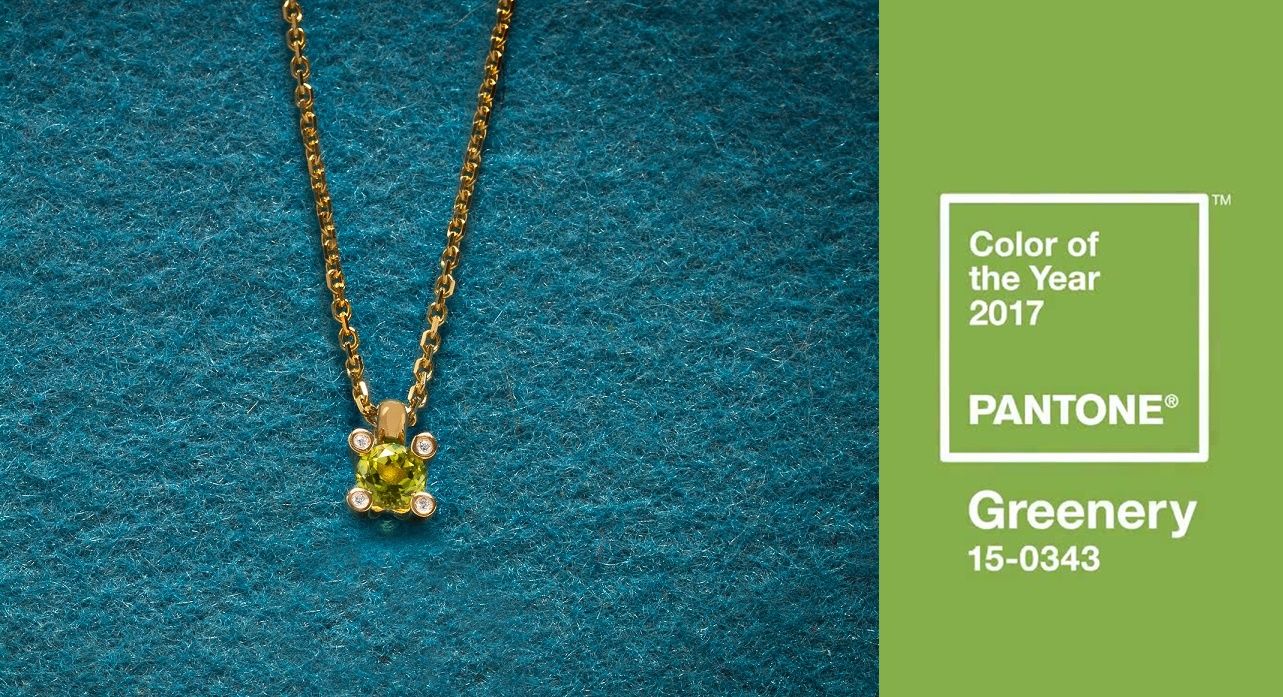 Last but certainly not least, we have Dutch-made Bron Jewelry. Bron seems to be ahead of the 2017 trends with this gorgeous peridot and diamond pendant set in 18 karat gold. The official 2017 Pantone color of the year is Greenery- a beautiful and bright shade of green that already has us thinking Spring (...and it's not even January!).This gorgeous necklace will bring you into 2017 in style.
2016 has been a fantastic year filled with brilliant jewelry. We are looking forward to seeing what kind of jewels 2017 brings us. On behalf of Team Ace, Miss Ace Jewelers wishes everyone a happy, healthy, and fruitful New Year!
The Ace Jewelers concierge team is always at the height of trends and investment pieces when it comes to jewelry. Contact Service@AceJewelers for personalized shopping.
~Elise