Ace Jewelers and Elka Watch Co. are proud to present the Diversity Series: four limited edition watches that celebrate diversity and global friendships.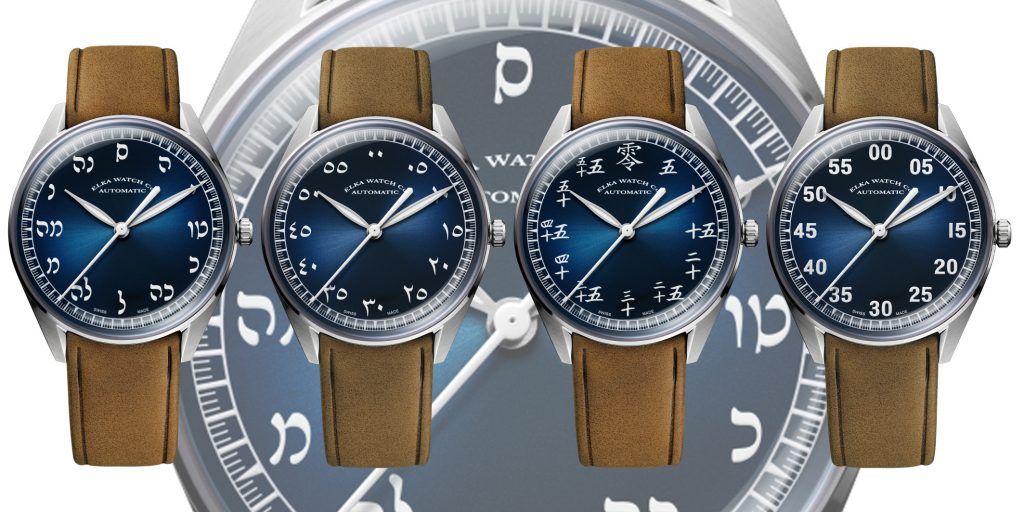 IMAGES: Dropbox
WEBSITE: AceJewelers.com
Old friends Hakim El Kadiri of Elka Watch Company and Alon Ben Joseph of Ace Jewelers reconnected over shared ties by the now defunct ELKA of Amsterdam. Fast forward several months, and they're proud to present the Ace x Elka Watch Company Diversity Series, a set of four limited edition watches each using a different numeric script on the gradient blue dials: Western Arabic, Eastern Arabic / Hindi, Chinese and Hebrew, respectively. How it unfolded, in three acts; 
Act 1: Hakim El Kadiri & Elka Watch Company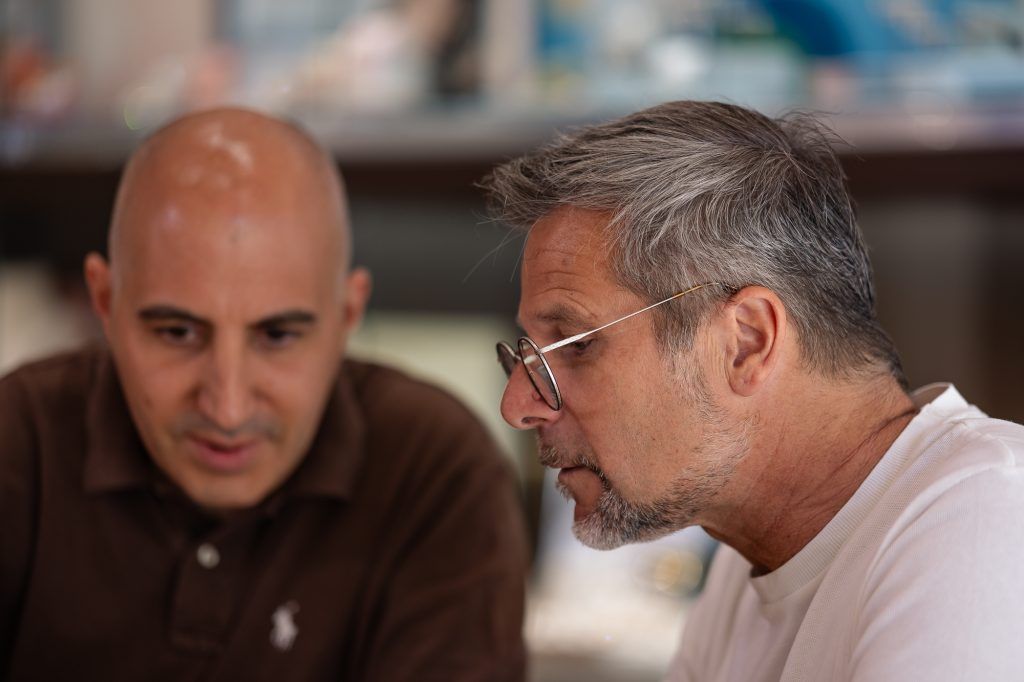 After a long & distinguished career de veloping watches for several leading Swiss watch brands, Hakim El Kadiri decided to pursue his long - time dream of creating his own brand. Nicknamed ElKa since his early childhood (short for El Kadiri, of course) , a name for this exciting new venture was quickly found. As a child of the 1960' s, the products and aesthetics of that era would serve as the main source of inspiration for his newly formed brand: the Elka Watch Company.
" I dreamt of developing my own brand but above all I wanted a brand with a story, truth & credibility. I chose to call it by my nickname, ELKA. Since I love the 60s, the products and the aesthetics of that era I have decided to make it my design line for this and future collections " says Hakim.
Whilst researching the name, Hakim discovered that a watch brand named ELKA had previously existed. When in 1913 Louis Eduard Kiek took over his father's watch and watchmaking company, he renamed it to ELKA. The name was an acronym of Ernst Louis Kiek –the name of his son- Amsterdam.  The family-owned company operated several Kiek boutiques in Amsterdam, which carried prestigious brands such as Rolex, Ulysse Nardin, Vulcain, Breitling, Universal, Jaeger-LeCoultre and Blancpain. The watches were often proudly co-branded with the ELKA signature on their dials. In addition, they also exploited their own ELKA brand, which sold wrist and pocket watches but was particularly famous for stopwatches, timers, and chess clocks. Sadly, the ELKA brand quietly disappeared somewhere in the 1970's, as a result of the rise of quartz-controlled timekeeping. The Kiek boutiques continued to operate until the year 2000, after which the company was dissolved. 
Act 2: Alon Ben Joseph & Ace

Jewelers

 
The Dutch Ace Jewelers is owned and run by the Ben Joseph Family since its foundation in 1975. Today, it consists of a luxury boutique and an international eBoutique. Located in the Museum Quarter of Amsterdam in The Netherlands, the Ace & Dik boutique is authorized dealer for an extensive collection of high-end fine jewelry and watch brands, including Tudor, Zenith, Bulgari, Christiaan van der Klaauw, Nomos, Nanis and many more. Over the past decade, Ace Jewelers has collaborated with many such names on limited edition items, all of which were received with critical acclaim. Since its foundation in 1975, Ace Jewelers also carries an extensive selection of high-end, certified pre-owned watches.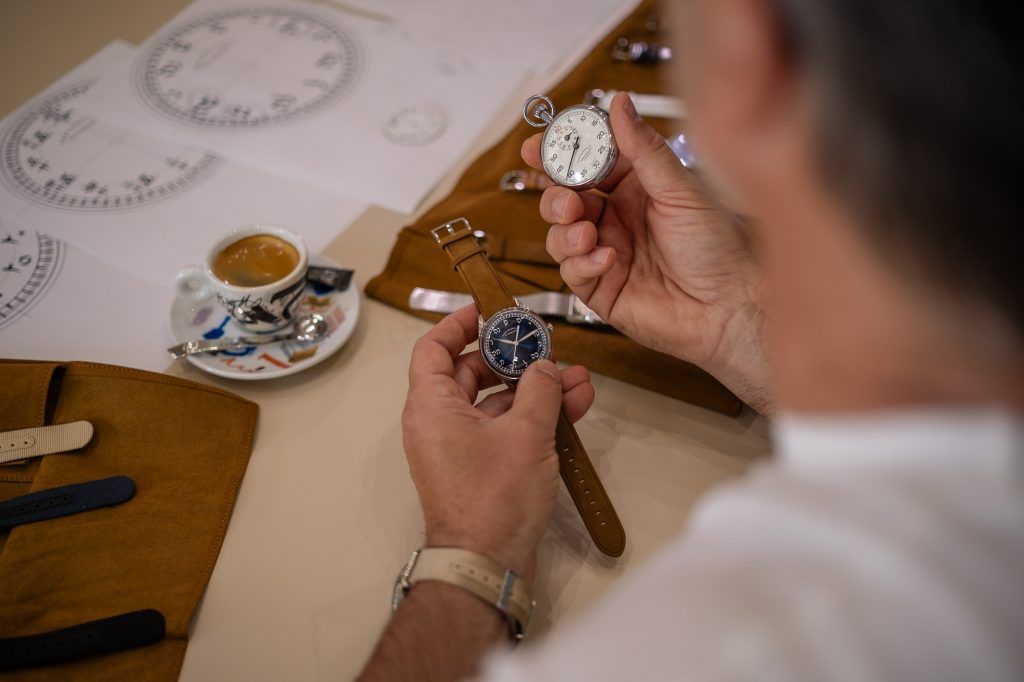 But where does the ELKA brand fit into this story? Well, in the year 2000, the Kiek family had decided to shut down business, with remaining stock and locations sold to the highest bidders. One of the boutiques, at Leidsestraat 21, landed in the hands of the Ben Joseph family. Whilst the store was rebranded to Ace per the wishes of the Kiek family, for Alon it sparked an obsession with the ELKA brand. Over the next two decades, he'd always keep an eye out for ELKA-branded pocket, wrist, and stopwatches. One became a few, and a few slowly but steadily grew into a sizeable lot. One of the most prized items in this little collection? A rare ELKA watch dial with Hebrew numerals replacing the conventional Arabic numerals as hour markers. 
Act 3: the Ace x Elka Watch Co. Diversity Series
Both industry veterans with decades of experience, over the years Hakim and Alon's paths crossed more than once.   
The first time the gentlemen met was at the Hamilton manufacture in Biel back in 2008. Hakim was Head of Product Management at Hamilton Watch Company and Ace Jewelers was an authorized Hamilton dealer. "Hakim and I immediately clicked as we both had a deep passion for both design and watchmaking. Ever since we stayed in touch", says Alon Ben Joseph. After a decade at Swiss watch brand RADO Hakim finally took the leap to become an entrepreneur.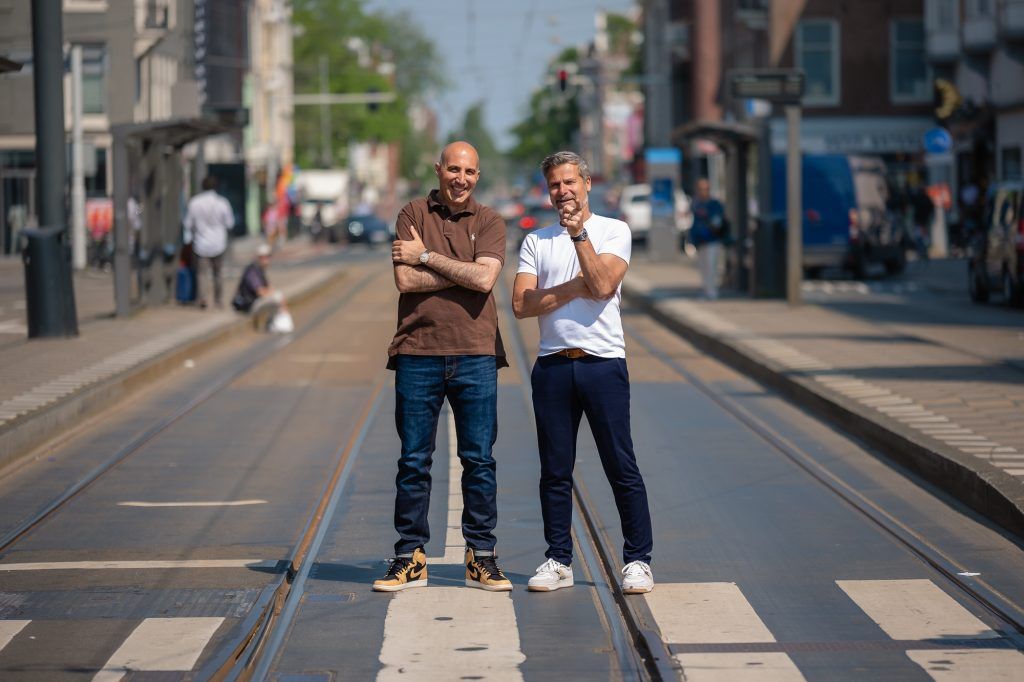 Hakim explains how he came to reconnect with Alon: "The moment I realized that there once was a Dutch ELKA company, I immediately thought of Alon, as in my mind he is synonymous for Amsterdam. We immediately started bouncing ideas of each other and have had many great brainstorm sessions. After many sessions thinking how to work together the idea of the Diversity Series was born". 
When Hakim designed the watches for his Elka Watch Company, one of the collections – the X-Series- was inspired by an aviation instrument created by Heuer for ELKA, which featured oversized Arabic numerals from 00 to 55. Whilst discussing ideas for their future collaboration, Alon pitched the idea to create a set of four watches based on this design but using different numerical scripts. Indeed, just like the ELKA of old did with Alon's highly-coveted Hebrew script dial. The result is the Diversity Series. The collection consists of four watches, each with a gradient blue dial, but featuring different scripts for the numerals: Eastern Arabic / Hindi, Chinese, and Hebrew respectively, complimented by one using classical Western Arabic numerals. And purists rejoice: unlike the standard production X-Series, there's no date window on the Diversity Series watches.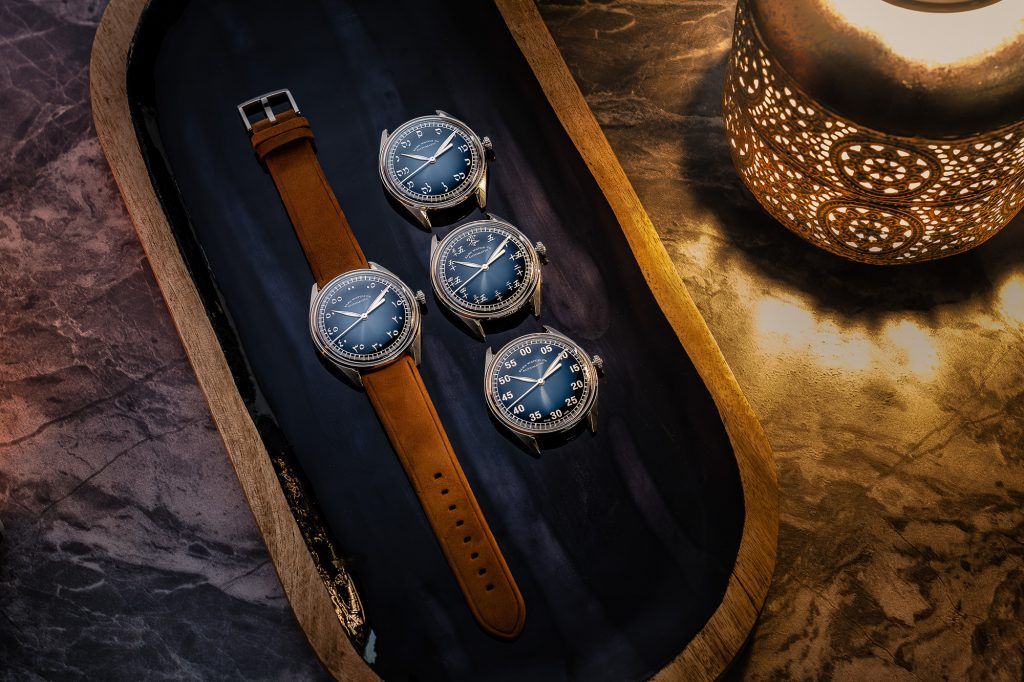 "Collecting watches is a passion that transcends borders, languages and cultures. The source of inspiration for the Diversity Series may have been a Hebrew script Elka watch from my personal collection, but we expanded this concept to celebrate diversity on a global scale, as well as the friendships that form over shared hobbies and pastimes. I trust these will find proud homes with collectors all over the world – and I'm particularly excited to see where the different dial variations will end up', adds Alon.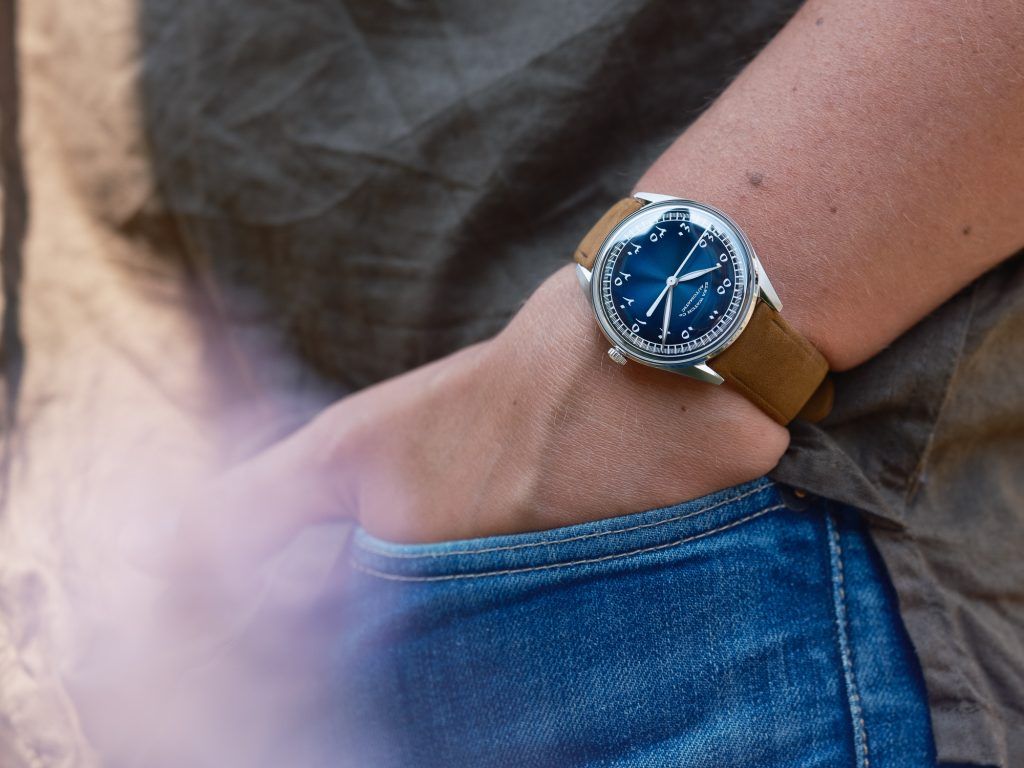 Of these four types of numbering, three use the double 0 at twelve o'clock, like the standard production X-Series. Only the Hebrew version has the number 60 instead of the double 0, as in the numeric system of the Hebrew alphabet there is no zero. 
Availability
Production of the Ace x Elka Diversity Series is limited to 25 individually numbered pieces per variation. The first seven of each are bundled in special matching-numbers, collectors sets. 
The Ace x Elka Diversity Series is available as of now via AceJewelers.com, ElkaWatch.ch, and in the Ace & Dik boutique in Amsterdam, at a recommended retail price of CHF 1.750, EUR 1.966 or USD 1.966 including sales taxes. Insured shipping, world wide, is free of charge.
Technical details
References 
 Case 
Stainless steel

 

40.8 mm in diameter 

 

10.80

mm

thick 

 

46.50 mm

l

ug

-

to

-l

ug

 

Water resistance 30 meters / 3 bar

 

Stainless steel screw-in case back

 
 Dial 
Gradient blue, sunburst finish, numerals in Arabic, Eastern Arabic, Chinese and Hebrew

 
 Caliber 
La Joux Perret G100 automatic

,

4 Hz / 28'800 A/h, stop second

,

68-hour power reserve

 
 Functions 
Hours, minutes, centre seconds

 
 Hands 
White

hours and minutes filled with white Superluminova, white painted second

 
 Glass 
Chevé type sapphire - box - anti-scratch anti-reflective treatment on one side

 
 Strap 
Beige Nubuck, stainless steel pin buckle

 
 Warranty