Introducing the Bron Nightcap Collection!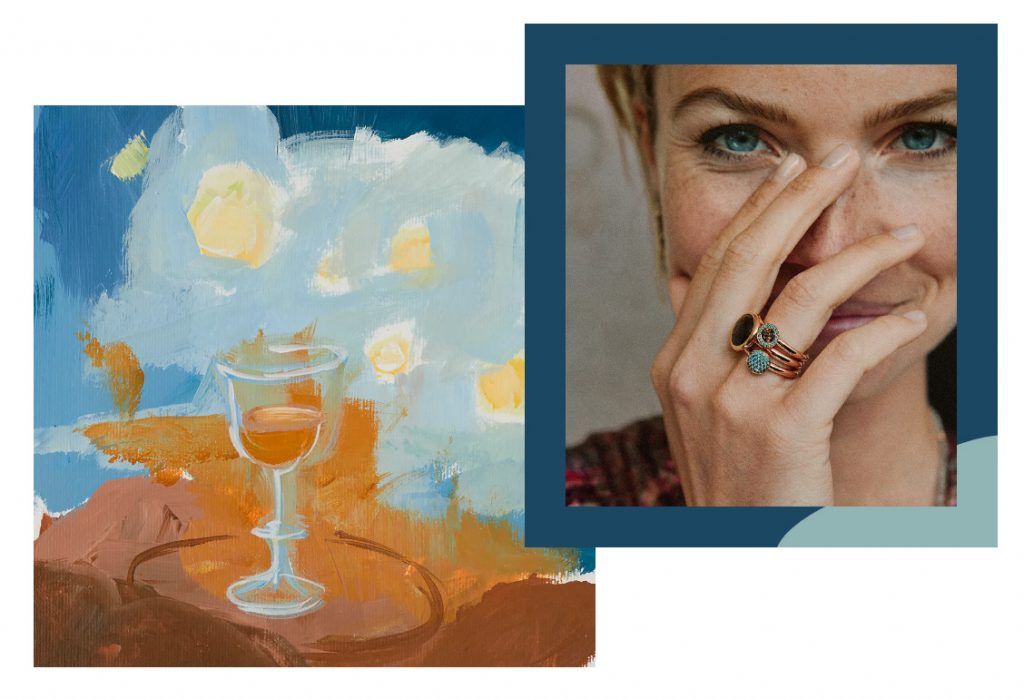 Bron, the fine Dutch jewelry brand based in Schoonhoven, proudly presents the Nightcap collection. The Bron Nightcap collection combines moody midnight shades such as London blue topaz, aquamarine and fresh blue diamonds, with golden moonshine citrine. And with an added dash of mocca-brown sapphires, smokey quartz and a splash of champagne diamonds, this results in a delicious gemstone mix!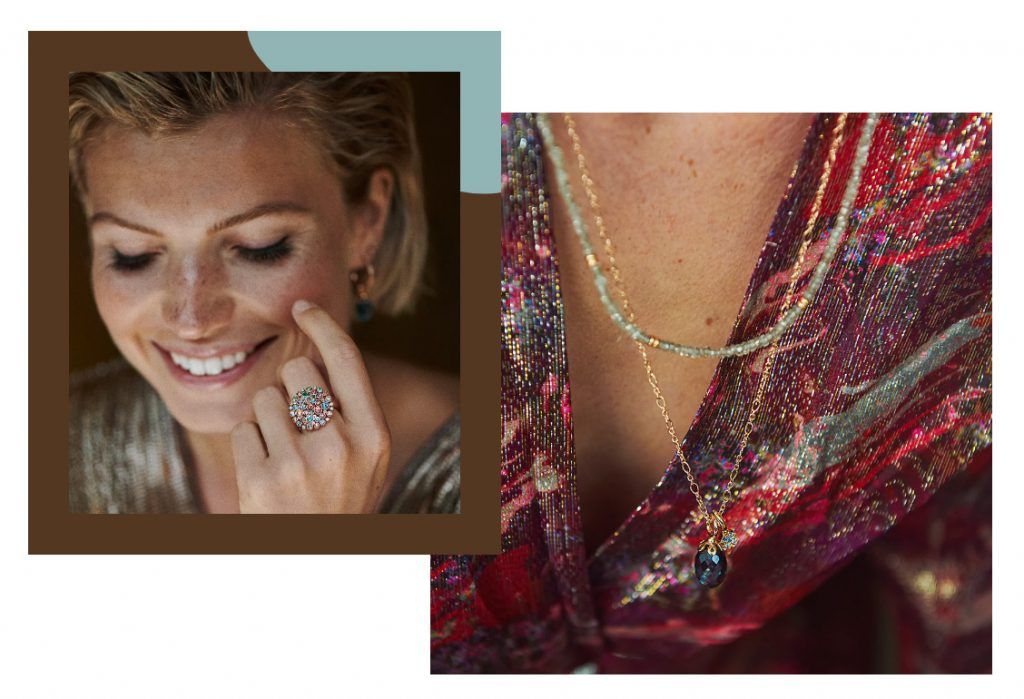 The Bron Nightcap collection features some of Bron's best-known classics in a new look: effortless and forever chic, night after night. Each and every stone is hand-picked: from a worldwide offering, the Bron gemmologists select only the greatest beauties. They evaluate gems with knowledge, experience, and enthusiasm, always keeping the "Bron perception of beauty" in mind.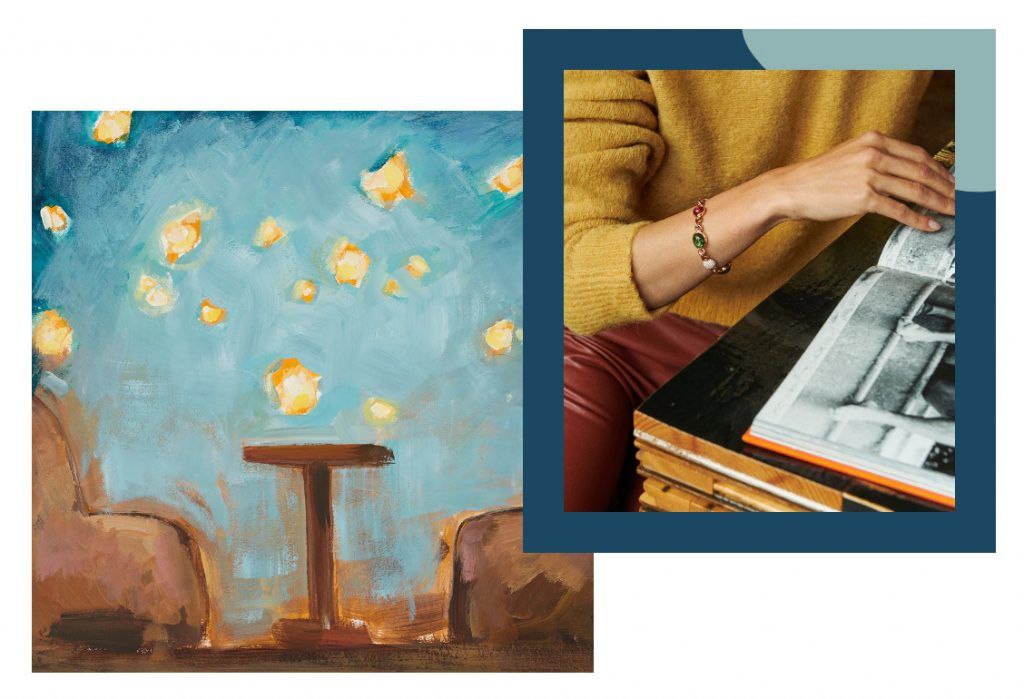 The Nightcap Collection gemstones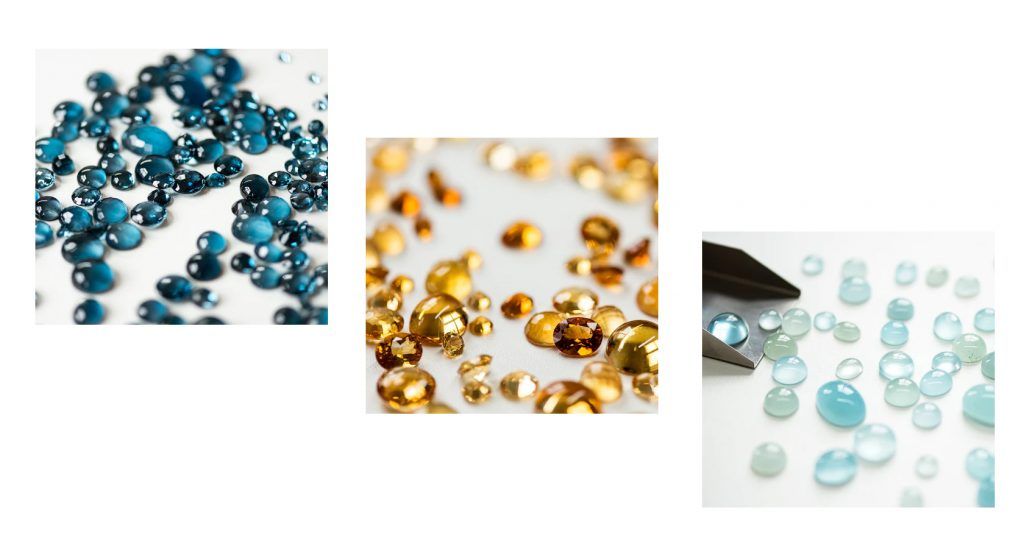 The Bron Nightcap collection centers around midnight shades such as London blue topaz, aquamarine and fresh blue diamonds, accented by golden moonshine citrine.
London Blue topaz
London Blue topaz has long been a firm favorite among Bron customers. It's a stunning, deep blue gemstone at a reasonable price. Blue topaz comes in both light and dark shades. The light color is known as Sky Blue. The darker tone – London Blue – is sometimes described as being "steely" or "inky". The more saturated shades of London Blue tend to be higher priced.
Aquamarine
Aquamarine radiates serenity and peace of mind. Its name is derived from the Latin words "aqua" (water) and "mare" (sea) – alluding to how it reflects the beauty of the ocean. In ancient times, aquamarine was believed to be the "treasure of mermaids", helping them calm high waves. Sailors wore the gemstone as a talisman for safe passage across stormy seas. Aquamarine is the blue variant of the mineral beryl. The colorful beryl group contains several other gemstones such as vibrant green emerald, pinkish morganite and golden heliodor. Aquamarine shades range from pale blue to blueish green and deep blue. In general, the more intense the color, the higher the gemstone's price.
Citrine
Few gemstones radiate more warmth than citrine. Its shades, ranging from honey to orange or cognac, are just like liquid sunshine. The golden glow of this sunny stone complements the brilliance of yellow or rose gold with diamonds just perfectly. Citrine earrings – be they transparent or opaque - flatter every skin tone, and light up your face with a radiant sparkle. Citrine's most common shades range from pale yellow to bright orange and Madeira red. A classic yellow color is very rare in nature but can be obtained by heating amethyst (from the same quartz family) to over 500°C.
Our Nightcap Collection favorites
Bron Sushi Ring London Blue Topaz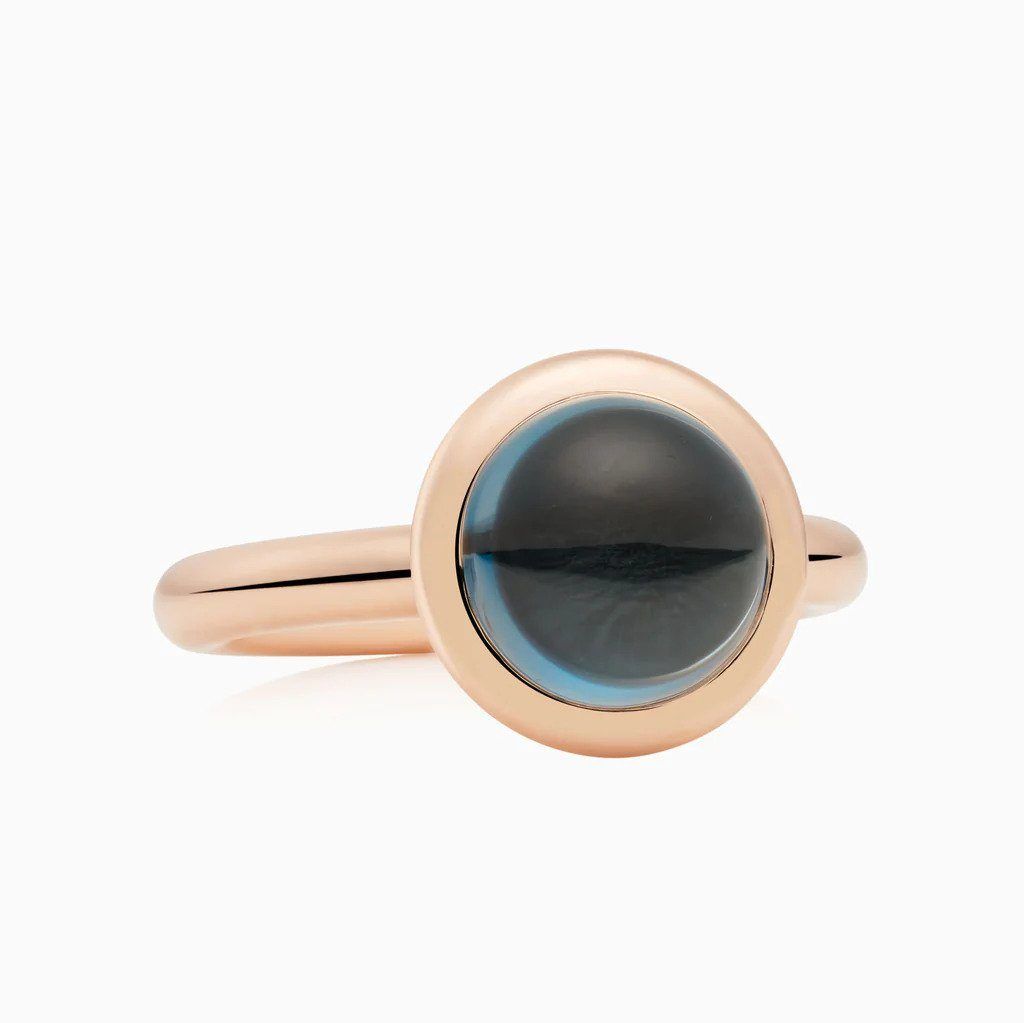 This Bron Sushi Ring (ref. 8RR4869TLC) has a cabochon cut London Blue topaz of 10mm, wrapped in warm 18k rose gold.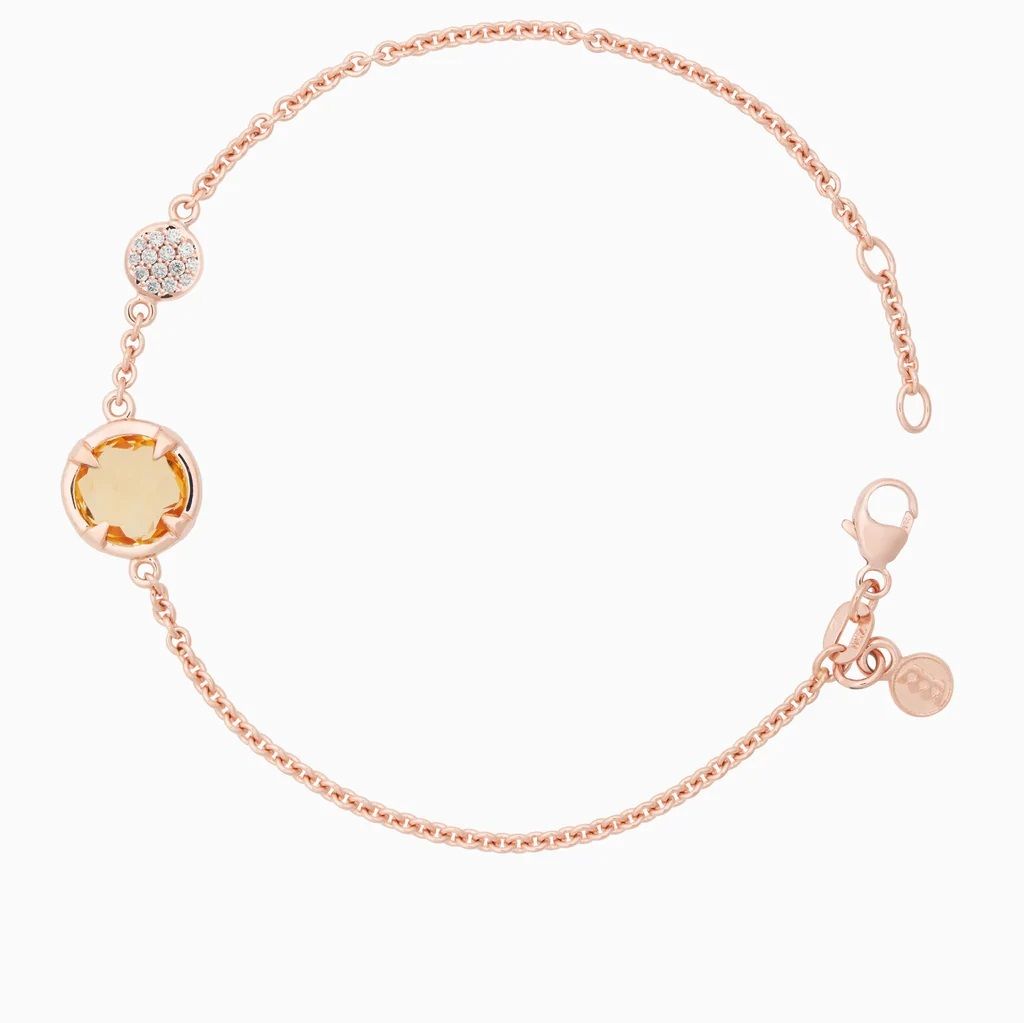 This Bron Mira Mira Bracelet in 18K rose gold (ref. 8AR4011CIBBR) has an 8mm briolette cut Citrine and a disc set with brilliant cut diamonds for a total of 0.10ct.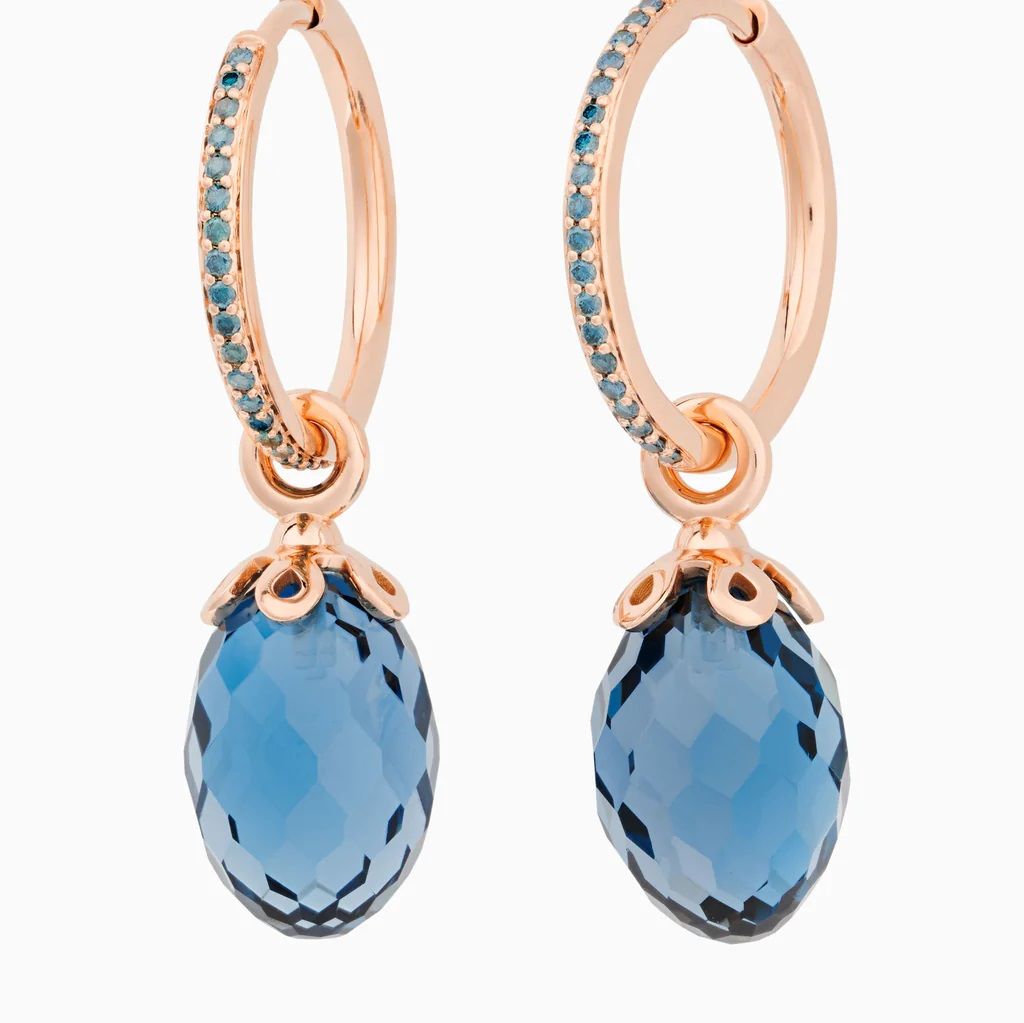 The Bron Toujours Ajour Drop earrings in 18K rose gold (ref. 7OR477920IBR 8OR4881TLR) are set a random cut London Blue Topaz. The 18K rose gold Lux hoops are set with blue diamonds for a total of 0.22ct.