The Ace List Live is back! Coming Friday May 6th, 2022 the third season will start. ??⌚️?
The first three guests are confirmed and more to follow. We update the list real time on TheAceList.com ?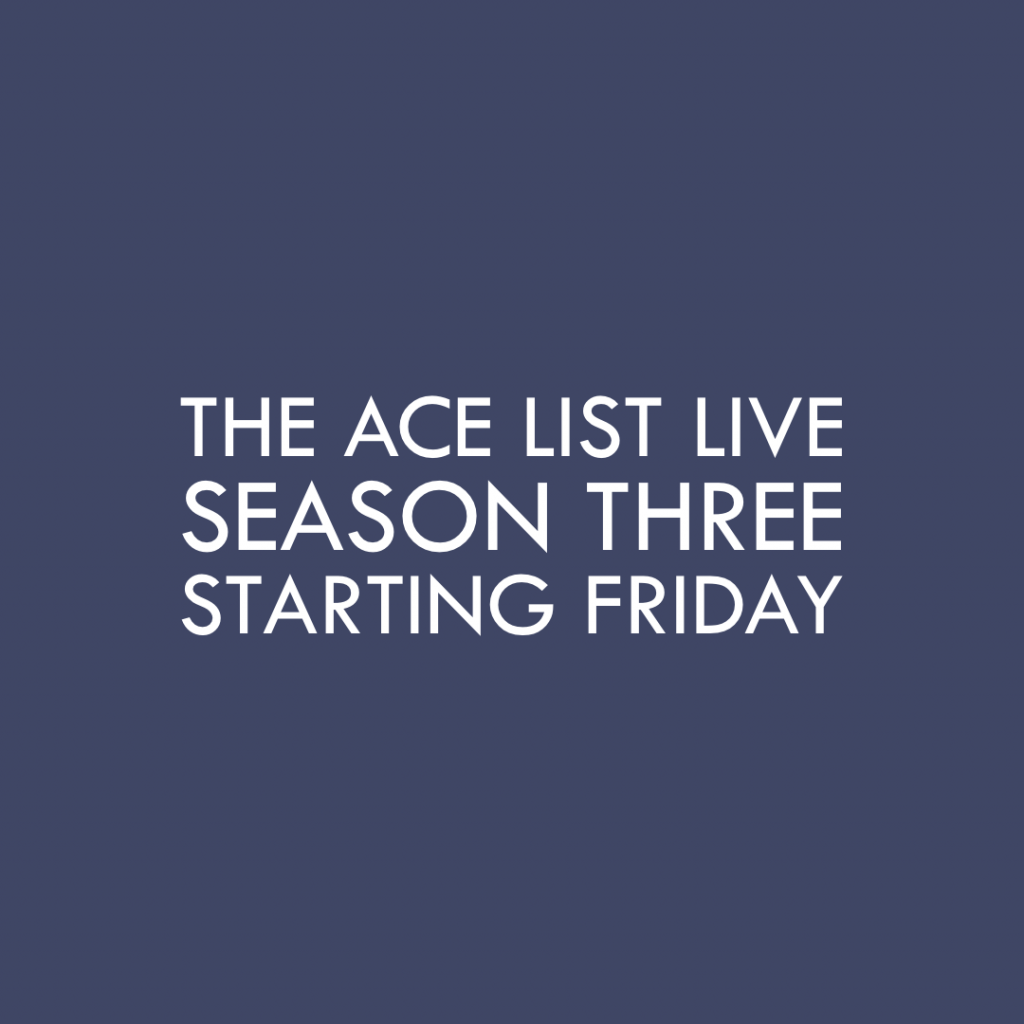 These are the guests that confirmed and if you click on their names, you can read more info about each guest:
- Friday 6 May 2022 at 10 hours CET: Mr. Vincent Perriard, co-founder of Swiss ORIGYN Foundation
- Tuesday 17 May 2022 at 12 hours CET: Mr. Gerard Nijenbrinks, editor and photographer of Fratello Watches
- Tuesday 14 June at 11 hours CET: Mr. Jiaxian Su, founder of SJX Watches
Join us live and participate via Ace Jewelers social media channels:
– YouTube: YouTube.com/AceJewelers
– Facebook: Facebook.com/AceJewelers
– LinkedIn: LinkedIn.com/company/Ace-Jewelers
– Twitter: Twitter.com/AceJewelers
In case you can't join us live, you can watch all previously recorded episodes on TheAceList.com.
#AceJewelers #TheAceList #TheAceListLive #Interview #LiveStream