That's a wrap. We have finished Season Two of The Ace List Live and it has been a blast.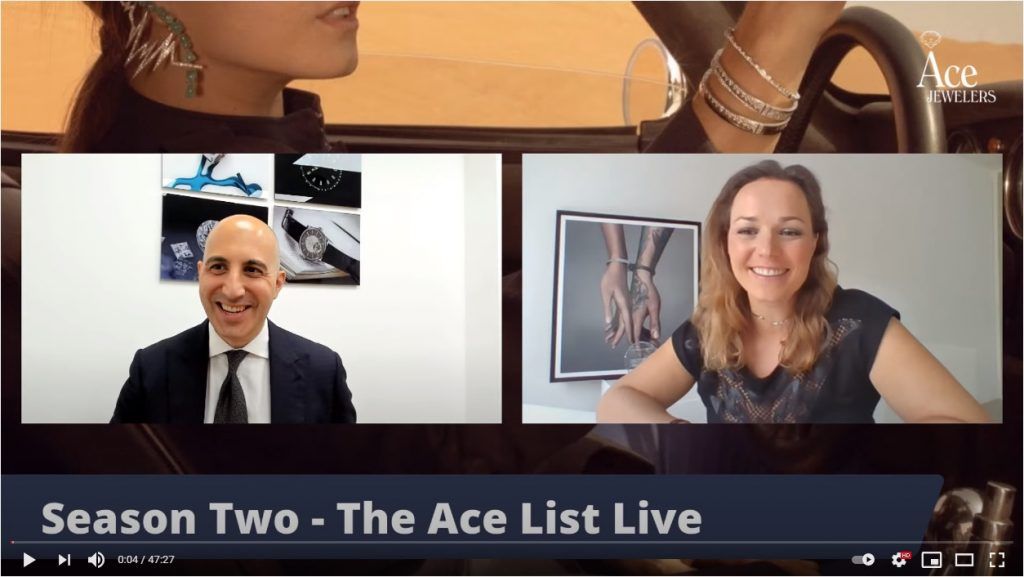 Last year we initiated the innovative concept for our industry: inviting industry leaders to come online for a live interview that is streamed in real time to YouTube, Facebook, LinkedIn and Twitter and the viewers can interact and ask questions during the one hour interview.
The first season turned out to be a series of 23 episodes totaling over 1.500 minutes of live streamed interviews. You can find them all HERE on TheAceList.com.
During the second season we started this year we have welcomed both new guests and returning guests. Very esteemed guests. We have recorded in 16 episode which totals over 892 minutes of unique content. Both educational and fun. Even if you have not viewed it live.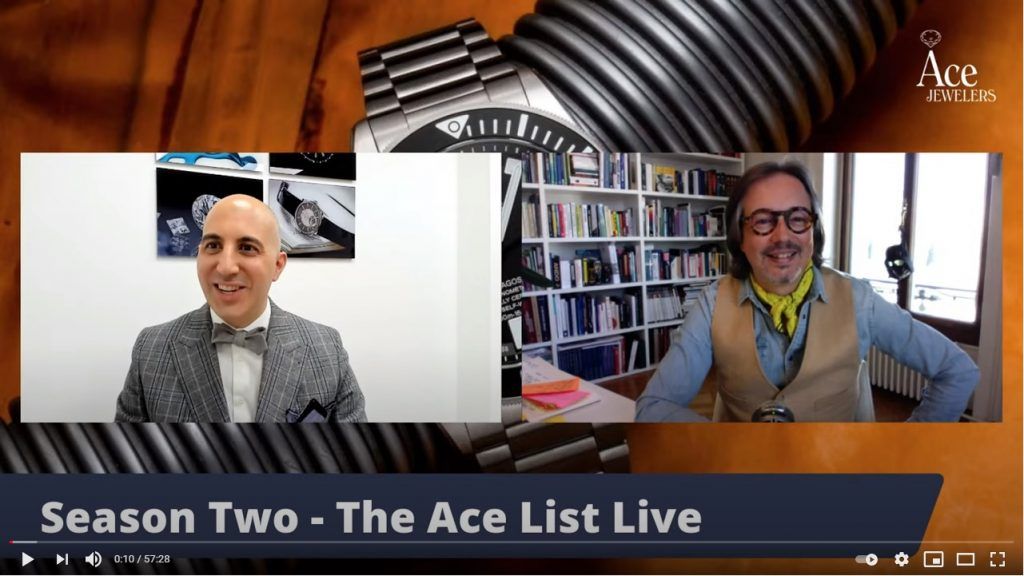 Full list of guests The Ace List Live season 2:
Episode 16: Andrew McUtchen, founder of Time+Tide Watches
Episode 15: Bernard Werk, Gyre Watch & Watching Magazine
Episode 14: Martina Etti & Thomas Hoehnel, Head of International Sales & Product Designer NOMOS Glashütte
Episode 13: Frank Geelen, founder of Monochrome Watches
Episode 12: Edward Asscher, President of the World Diamond Council
Episode 11: Caroline Gaspard, Founder Akillis Jewelry
Episode 10: Laura Bicego, Founder NANIS Jewelry
Episode 9: Giorgio Re, Co-owner Recarlo Jewelry
Episode 8: Nick English, Co-founder Bremont
Episode 7: Davide Cerrato, The Design Kid
Episode 6: George Bamford, Bamford Watch Department
Episode 5: Serge Maillard, CEO Europa Star
Episode 4: Sylvain Berneron, Creative Director Breitling
Episode 3: Wei Koh of Revolution Magazine
Episode 2: Antoine Pin, Watch Managing Director at Bulgari
Episode 1: Julian Tornare, CEO of Zenith Watches
Want to watch all these episodes, just visit our dedicated website TheAceList.com or find the videos on YouTube, Facebook, LinkedIn and Twitter.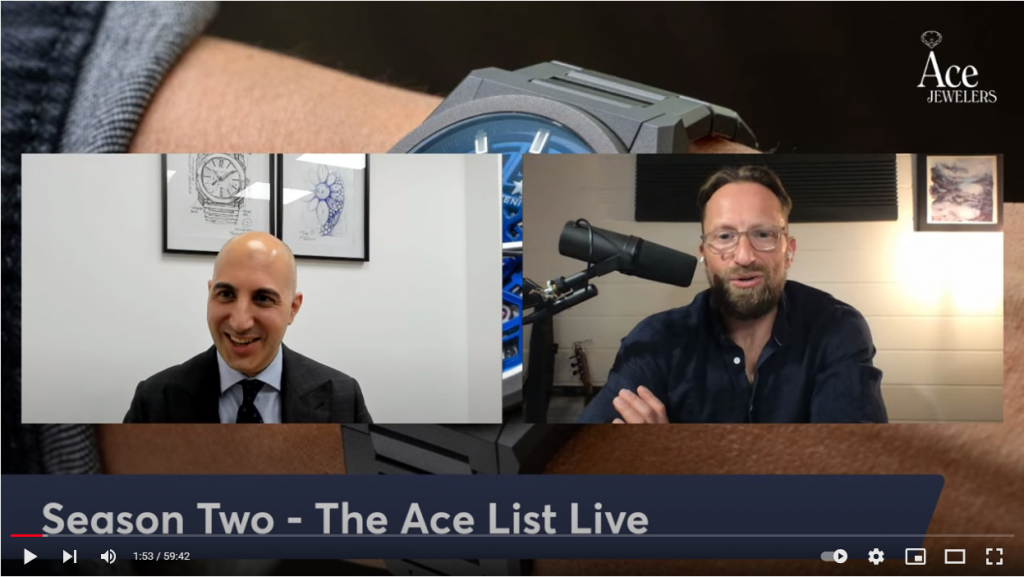 #AceJewelers #TheAceList #TheAceListLive #Interview #TalkingWatches #TalkingJewelry