We hope you have enjoyed our first season of the our new audio only podcast series: "The Art of Collecting Wristwatches"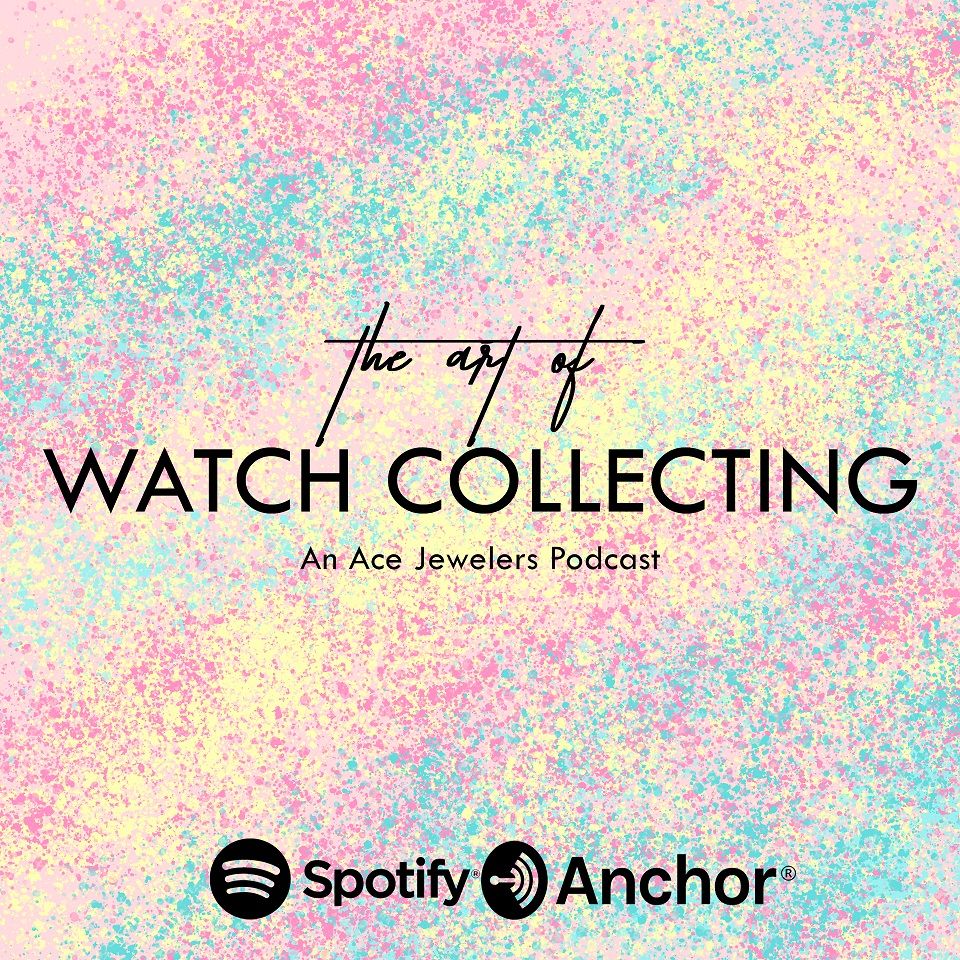 Last year, in 2020, we decided that during the first lockdown we wanted to continue sharing our passion and knowledge about watchmaking and fine jewelry. So, we have created live video streams where we interview industry experts and viewers could interact real-time. The show The Ace List Live was such a success, so this year we also did a full second season. Every episode can be rewatches on TheAceList.com and we have also uploaded the audio file as a podcast episiode as well.
As we receive a lot of feedback from our friends & listeners that they love our podcast episodes, we have decided this year to create in addition a new audio series where we interview our own dear friends and customers.
In our exclusive audio online podcast series "The Art of Collecting Wristwatches" by Ace Jewelers we interview wristwatch collectors all over the world. We want to find out what makes them tick. In the first seasons we have recorded 21 episodes totaling over 736 minutes of exclusive and fun content.
Here is a full overview of all the guests of Season One. Listen to the podcast episodes on Spotify, iTunes/Apple Podcasts, Google Podcasts, Anchor.fm or just here:
Episode 21: Gaetano Cimmino, Founder of Horbiter

Episode 20: Frank Geelen, Founder of Monochrome

Episode 19: Patrick Tacq, Watch collector

Episode 18: Nicky, Watch collector

Episode 17: Mohamed Muraj, Founder of Watch Club

Episode 16: Michael R. Friedberg, IWC Forum Admin

Episode 15: Miles Armstrong Barkley, Watch collector

Episode 14: Stephen Foskett, Founder of Watch Grail

Episode 13: Go a.k.a. @gowatchout, Watch collector

Episode 12: Harry Wijnschenk, Editor-in-Chief of 0024 Horloges Magazine

Episode 11: Bhanu Chopra, Managing Editor of Revolution Magazine

Episode 10: Andrea a.k.a. @accumulatingtime, Watch collector

Episode 9: Koen Simon, Watch collector

Episode 8: Hilbert a.k.a. @hilbertklok, Clock & watch collector

Episode 7: Ernie Romers, Founder of Watchuseek.com

Episode 6: Robert-Jan Broer, Founder of Fratello Watches

Episode 5: Jeroen a.k.a. @ watch4jrnkrt, Watch collector

Episode 4: Garry a.k.a. @swiss_made_obsession, Watch collector

Episode 3: Gandor Bronkhorst, Founder of Watch The Fresh Faces

Episode 2: Rob Nudds, Managing Editor of Fratello Watches

Episode 1: Pascal Ravessoud, Watchmaking Expert at Fondation de la Haute Horlogerie

Want to listen to all the previous episodes of all our podcast series, make sure to subscribe to our podcast channel via:
- Anchor.fm
- Spotify
- iTunes/Apple Podcasts
- Google Podcasts
- Breaker
- RadioPublic
- Pocket Casts
In case you wish us to interview anyone specific next year, please drop us a line.
Wishing you a healthy & happy new year.