An original Ace Jewelers Podcast Series: "The Art of Collecting Wristwatches"
Season One, Episode 8: Hilbert a.k.a. @hilbertklok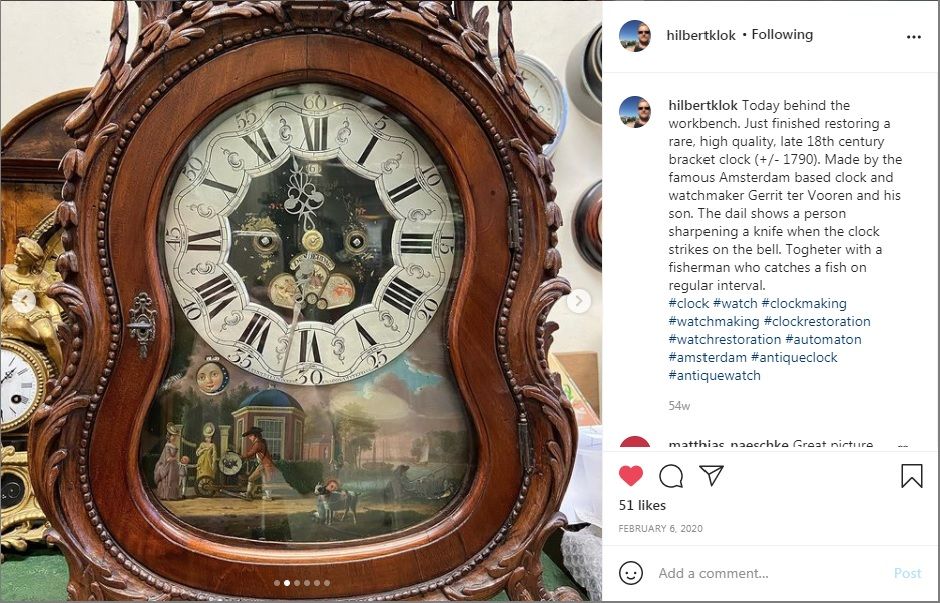 This is an exclusive audio online episode of the podcast series "The Art of Collecting Wristwatches" by Ace Jewelers. In this series we interview wristwatch collectors all over the world. We want to find out what makes them tick.
Hilbert is litteraly living timekeeping as he is a watchmaker and clockmaker. He is also a teacher of the only watchmaking school in the Netherlands: Vakschool Schoonhoven. Although Alon did not attend the school as a student, he had the honor to give guest lectures there and that's how Hilbert and Alon connected. In this podcast episode Hilbert shares his passion for watches and clocks as well.
Listen to the podcast on Spotify, iTunes/Apple Podcasts, Google Podcasts, Anchor.fm or just here:

Want to listen to all the previous episodes of this podcast series, make sure to subscribe to our podcast channel via:
- Anchor.fm
- Spotify
- iTunes/Apple Podcasts
- Google Podcasts
- Breaker
- RadioPublic
- Pocket Casts
Want to be come a fulltime student and/or just do a workshop with Hilbert and his fellow teachers at Vakschool Schoonhoven, register here.
#AceJewelers #AcePodcast #TheArtOfCollecting #WristWatch #Watches #WatchAddict #Watchmaker #Clockmaker #VakschoolSchoonhoven