The first season of The Ace List Live was an overwhelming success. After an extensive and qualitative market research we have concluded we needed to start a new season in 2021. We aimed to do so somewhere during Spring Time. But, as this week the LVMH Watch Week 2021 started, both Zenith and Bulgari were eager to share their novelties with our dear customers on video. So, when the CEO of Zenith, Mr. Julien Tornare and the Watch Managing Director of Bulgari, Mr. Antoine Pin ask you to go online during The Ace List Live, you can only reply with one word: YES!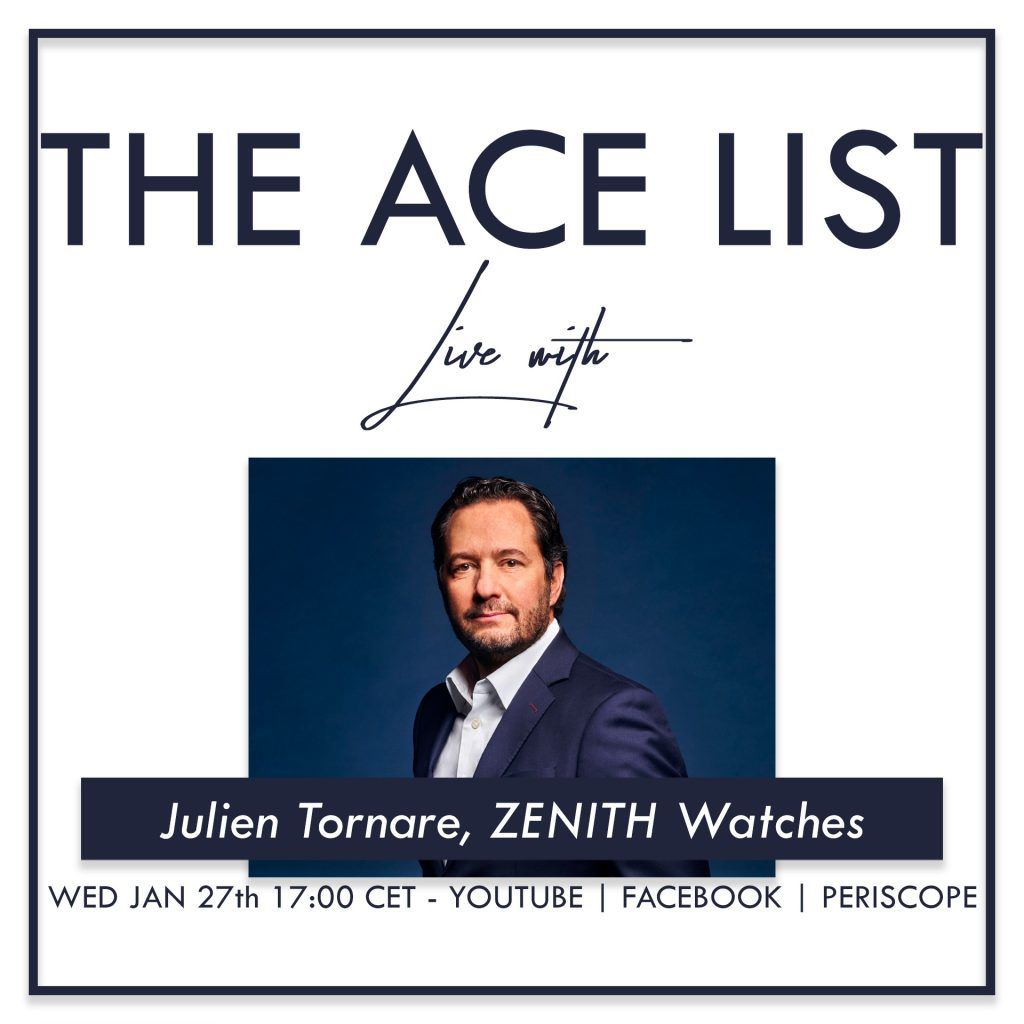 So, today Julien sat down with our very own Alon and they had a great live session with loads of viewers asking questions. The highlight of the show as the all new Chronomaster Sport watch Zenith launched this week.
In case you missed the live session, you can watch it here on TheAceList.com by clicking on the image: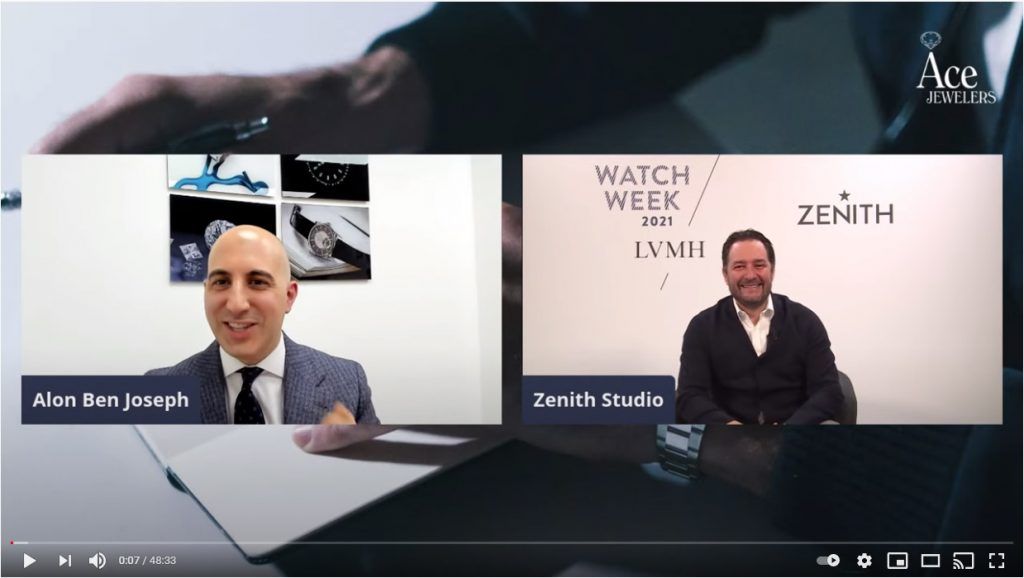 Enjoy the episode. Next week, Wednesday February 3rd, 2021 at 15 hours CET we will go live with Antoine Pin of Bulgari Watches.