PRESS RELEASE - The Ace List Live – Ace Jewelers shares passion for watches and jewelry during lockdowns via live digital broadcast.
IMAGES: DOWNLOAD DROPBOX.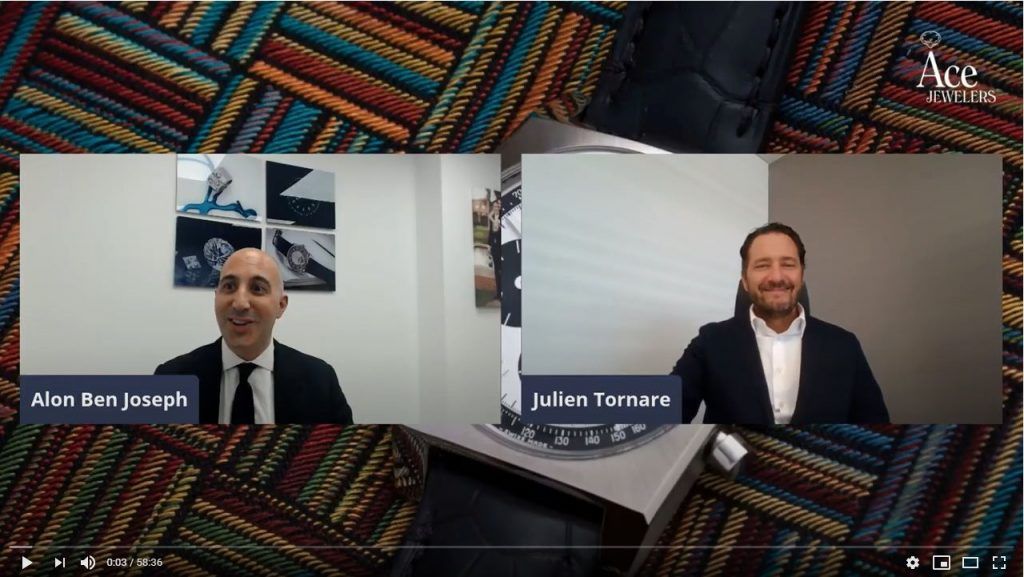 The Amsterdam-based, family-owned (and run) business Ace Jewelers has been known for creating unique content in-house since the start of their eCommerce operations back in 2008. During the first wave of lockdowns the creative team at Ace Jewelers came up with a unique concept to keep on sharing knowledge, passion and fun about watches and jewelry with their consumers. This new concept, named The Ace List Live, consists of a series of video interviews with industry leaders that recorded during live streams. During these interviews, the audience could interact live with the host and guests by posting comments and asking questions.
Infotainment
The team that makes up Ace Jewelers love to share knowledge, passion and fun about their profession and the qualitative fine wristwatches and fine jewelry. In 2020, with its many lockdown periods and other obstacles, it was often not possible or advisable to do this in-person. So instead, team Ace came up with a new concept to keep on doing exactly that – and The Ace List Live was born.
For The Ace List Live, Industry leaders sat down with the Ace Jewelers' CEO Alon Ben Joseph, both in front of their respective webcams for a live stream that was simultaneously accessible on YouTube, Facebook and Twitter for watch and jewelry fans across the globe. During these live sessions each guest was asked to answer seven standard "The Ace List" questions. After that, the viewers were offered a glimpse of what it's like to work for some of the biggest names in luxury, spiced up by behind-the-scenes anecdotes. Each episode concluded with questions from viewers that were answered in real-time by the guest of the show.
All episodes were afterwards immediately uploaded to TheAceList.com, as well as Instagram TV and published as audio only podcast episodes available on Spotify, Google Podcasts, Anchor.fm and many more platforms.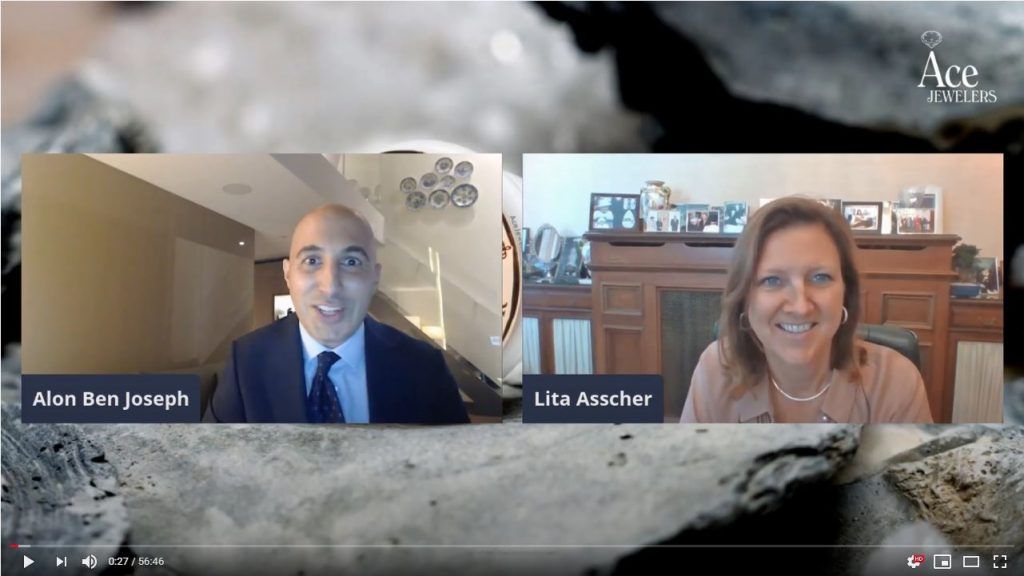 The Ace List Live
The first season consists of 23 episodes and totals over 1.500 minutes of unique content.
"Our initial idea of this infotainment concept was immediately received with a lot of positivity and confirmation by industry leaders. For example, the CEO of Zenith, Mr. Julien Tornare, the founder of Bremont, Mr. Giles English, the owners of Royal Asscher Diamond Company, and 20 other executives booked a date to record a live session with us. It was very flattering for us and show the agility & partnership in our industry. Besides that, for me it was great fun to do all these sessions." says Alon Ben Joseph, the owner and CEO of Ace Jewelers.
Due to overwhelming positive responses from consumers & industry insiders, The Ace List Live is back Season Two in the second quarter of 2021. As well as a two new audio only Ace Podcast series with unique content for that platform: "The Art of Collecting Wristwatches" and "The Art of Jewelry Design".
Full list of guests The Ace List Live season 1:
Episode 23: Paolo Re, CEO of Recarlo Jewelry
Episode 22: Martina Etti, Head of International Sales of NOMOS Glashutte
Episode 21: Ariel Adams, Founder of aBlogtoWatch
Episode 20: Caroline Gaspard, Founder of Akillis Jewelry
Episode 19: Bhanu Chopra, Editor of Quill & Pad
Episode 18: Xavier Ligero, Product Design of Longines
Episode 17: Guy Bove, Creative Director of TAG Heuer
Episode 16: Laura Bicego, Founder of NANIS Jewels
Episode 15: Fred Mandelbaum, Vintage Watch Collector
Episode 14: (SECOND SESSION) Antoine Pin & Fabrizio Buonamassa, Watch Managing Director & Product Creation Executive at Bulgari
Episode 13: Anish Bhatt of WatchAnish Media
Episode 12: Adam Craniotes of RedBar Group and Revolution Magazine
Episode 11: Rob Nudds, Managing Editor of Fratello Watches
Episode 10: Ernie Romers, Founder of Watchuseek.com
Episode 9: Lita Asscher, Co-President of Royal Asscher Diamond Company
Episode 8: Antoine Pin & Fabrizio Buonamassa, Watch Managing Director & Product Creation Executive at Bulgari
Episode 7: Sebastien Gautier, Director Western Europe of Ulysse Nardin
Episode 6: Robert-Jan Broer, Founder of Fratello Watches
Episode 5: Julian Tornare, CEO of Zenith Watches
Episode 4: Zoccai Brothers, owners of Zoccai 1839 Jewelry
Episode 3: Mike Asscher, Co-President of Royal Asscher Diamond Company
Episode 2: Pascal Ravessoud, Watchmaking Expert at Fondation de la Haute Horlogerie
Episode 1: Giles English, Founder of Bremont Watch Company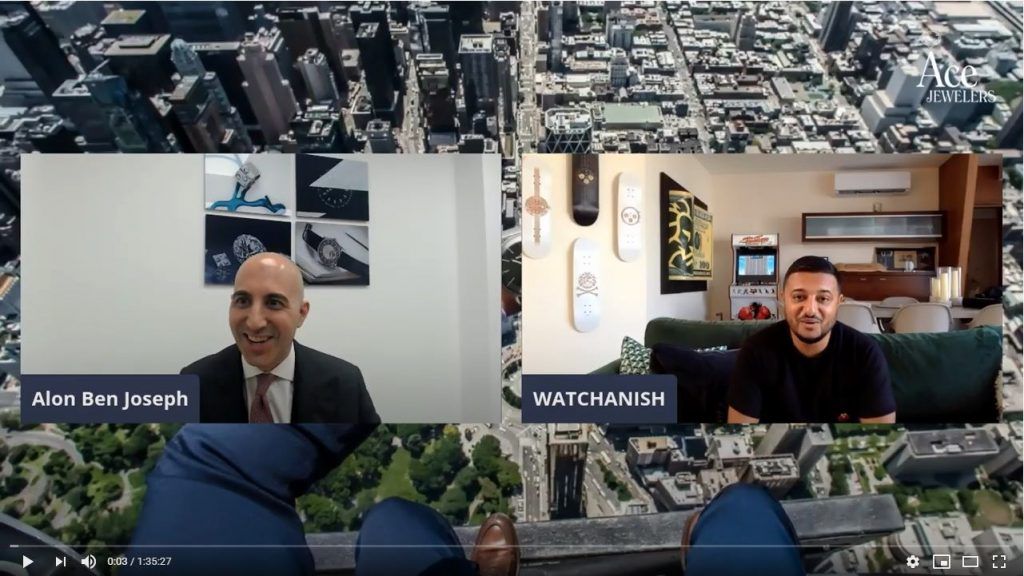 Ace Jewelers
The Ace Jewelers Group is owned and run by the Ben Joseph Family and consists of a luxury boutique and an international eBoutique. The Ace & Dik luxury boutique is located in the Museum Quarter of Amsterdam in The Netherlands, offering an extensive collection of high-end fine jewelry and premium watch brands, such as OMEGA, Tudor, Zenith, Bulgari, Ulysse Nardin, Breitling, NOMOS, Royal Asscher, Nanis and many more. In 2008 Ace Jewelers launched the eBoutique AceJewelers.com which turned Ace into a pioneering & award-winning omni-channel retailer.
~alon