An original Ace Jewelers Podcast Series: "The Art of Collecting Wristwatches"
Season One, Episode 4: Garry a.k.a. @swiss_made_obsession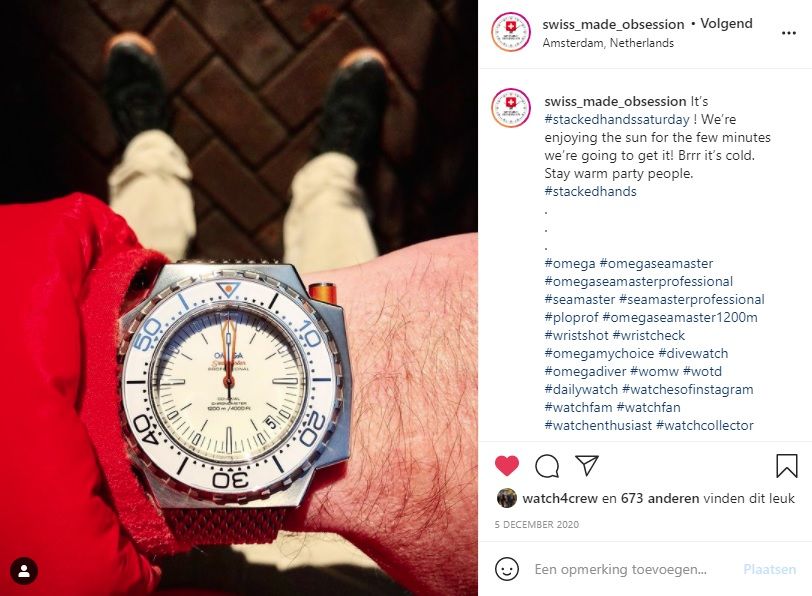 This is an exclusive audio online episode of the podcast series "The Art of Collecting Wristwatches" by Ace Jewelers. In this series we interview wristwatch collectors all over the world. We want to find out what makes them tick.
Garry is better known as @swiss_made_obsession on Instagram. An account he shares with his better half and they only post wristwatches. Although both American and lived on several continents they call Amsterdam home. Garry & Alon became buddies due to their shared passion of collecting watches. In this episode Garry shares why being a pilot made him a Watch Idiot Savant.
Listen to the podcast on Spotify, iTunes/Apple Podcasts, Google Podcasts, Anchor.fm or just here:

Want to listen to all the previous episodes of this podcast series, make sure to subscribe to our podcast channel via:
- Anchor.fm
- Spotify
- iTunes/Apple Podcasts
- Google Podcasts
- Breaker
- RadioPublic
- Pocket Casts
Make sure to check out Garry & Andrea's Instagram account @swiss_made_obsession.
Fun Fact: Garry came up with #StackedHandsSaturday - so whenever you see the hands of your watch are all stacked & aligned, snap a pic very quick and use this hashtag when posting it.
Have fun!
#AceJewelers #AcePodcast #TheArtOfCollecting #WristWatch #Watches #WatchAddict #WatchFreak #WIS #SwissWatchObsession