Breitling brings new dial configurations to the Navitimer Automatic 41 family.
The Breitling Navitimer Automatic 41 is the largest of Breitling's [sub-]family of Navitimer Automatics. A year after its introduction the Breitling Navitimer 41 now receives a subtle update, further enhancing its elegant looks.
The Breitling Navitimer Automatic 41 was introduced in 2019 as a larger take on the Navitimer Automatic 38, which in itself was the first -contemporary- Navitimer to not feature a stopwatch (chronograph) function. It came in a myriad of variations, in either stainless steel or a combination of stainless steel and red gold. For this article we will zoom in on the stainless steel only, and particularly on the blue and black dialed variations.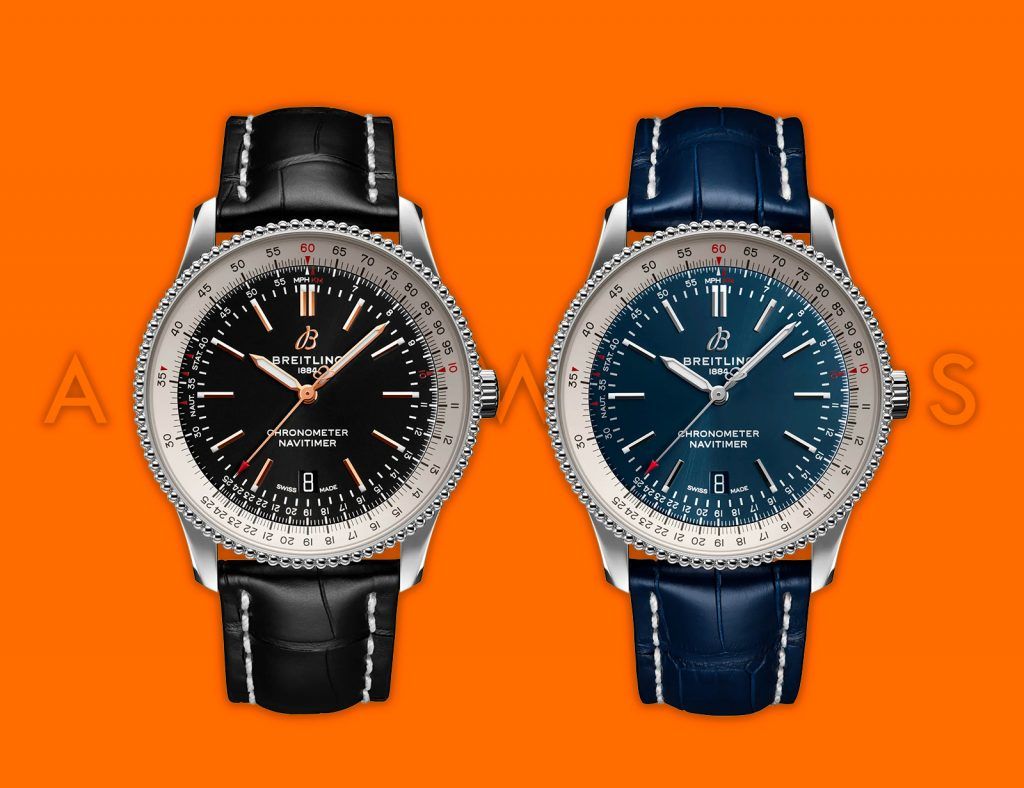 As seen in the picture above, the Navitimer Automatic 41 in stainless steel with blue or black dial featured a silver outer ring for the slide rule. And whilst this connects them squarely to other members of the larger Navitimer family, it also lends them quite a sporty and instrumental look. For 2020 Breitling proposes a different look. By doing away with the contrasting ring, the Navitimer 41 shows a more elegant side of itself - without doing away with the signature Navitimer aviation look and functionality.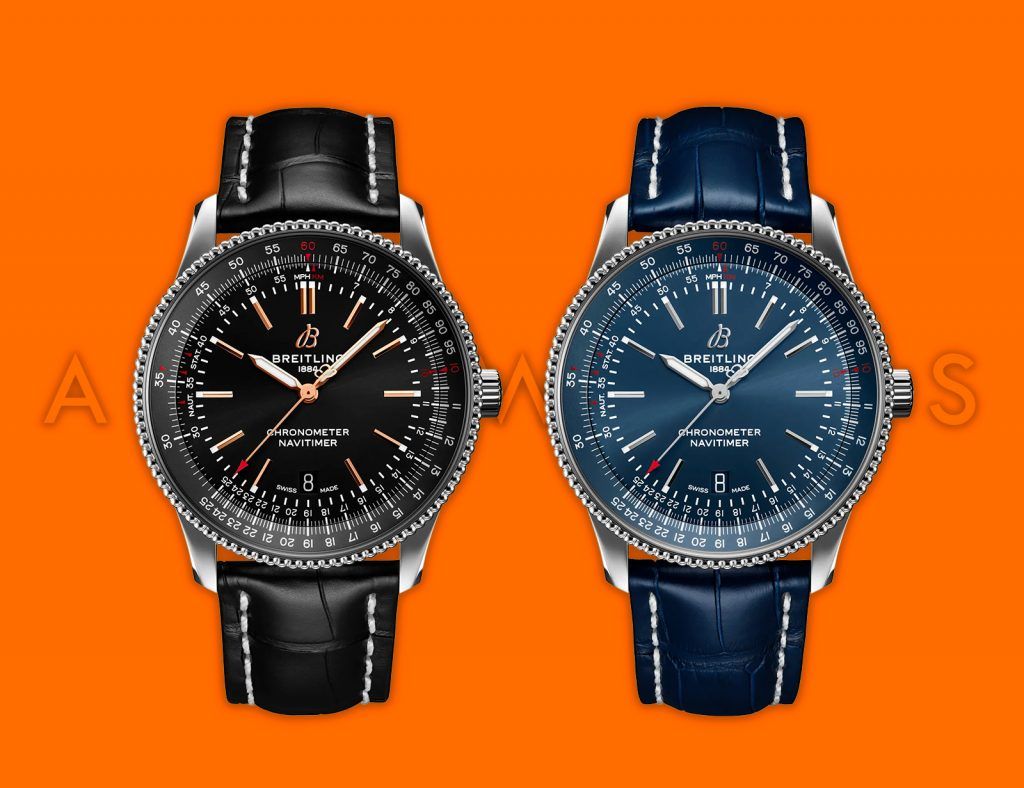 So, which look do you prefer - 2019 or 2020?
Discover the Breitling Navitimer collection in our eBoutique.
Ace Jewelers is Authorized Dealer for Breitling watches.
~Dale Vito