PRESS RELEASE: Ace Jewelers and @NomiesForLife NOMOS Club Campus 38 #NomiesForLife, a limited edition of 50 pieces celebrating the watch collectors community.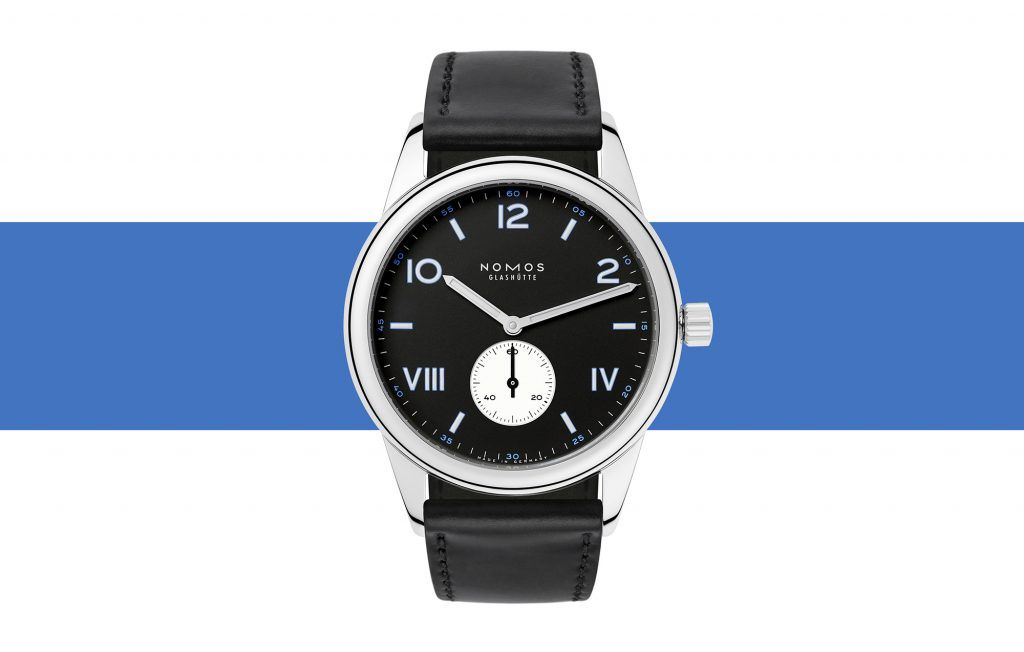 Wednesday, October 28th 2020 – Ace Jewelers and @NomiesForLife, the prime NOMOS Instagram collectors community account, are proud to introduce the NOMOS Club Campus 38 #NomiesForLife, a limited edition of 50 pieces.
IMAGES: Dropbox
WEBSITE: www.Ace.am/NOMOSLE5
For its fifth NOMOS limited edition, team Ace Jewelers sought the expertise of longtime friend & watch collector Michiel, founder of the @NomiesForLife NOMOS Instagram community. Together they worked with NOMOS' design team to create a watch that reflects the passion and friendship that fuels the watch collecting community. The watch? None other than the Club, Michiel's favourite model as well as his first NOMOS - purchased the same day Ace announced its partnership with the Glashuette-based watch brand. The result is the Club Campus 38 #NomiesForLife, a limited edition of 50 pieces.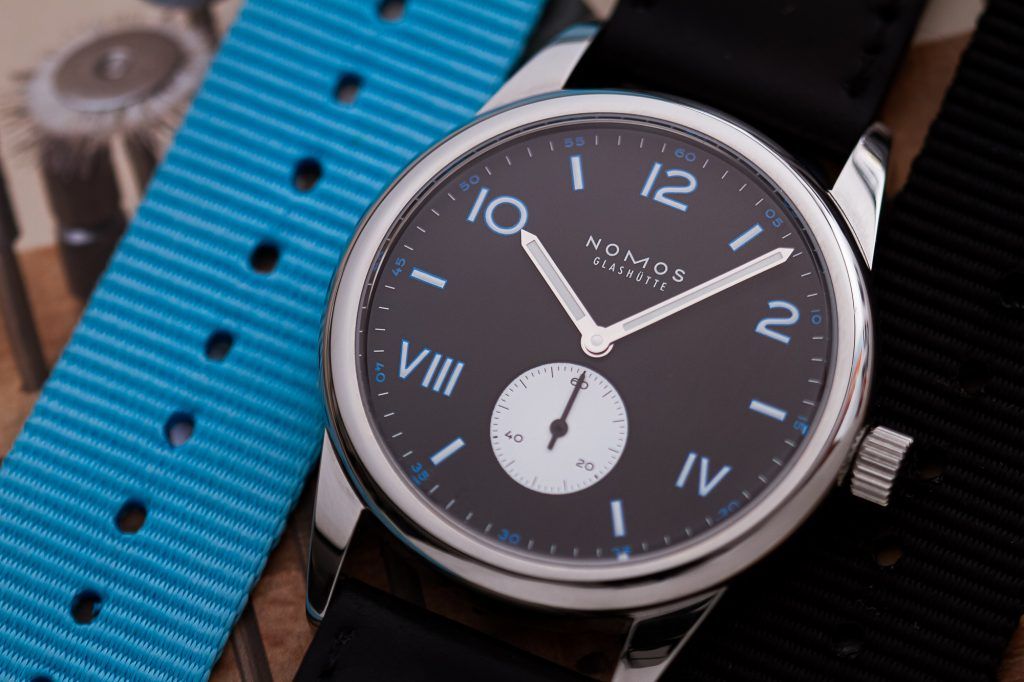 The NOMOS Club Campus 38 #NomiesForLife is based on the template provided by the Club Campus 38. The dial is a deeper shade of black rather than the usual anthracite, with a contrasting sub dial for the seconds. The hour markers are done in white luminova with a bright blue outline, the latter being Michiel's favourite color. It is delivered with a black Shell Horween Cordovan strap and two complimentary textile straps, one matching the black dial, and another complimenting the blue highlights.
Michiel, founder of @NomiesForLife says: "To see my ideas come to life in this limited edition is a dream come true. NOMOS was on my radar for years, but I somehow never took the leap until Ace Jewelers acquired its dealership. 
I got the idea for the @NomiesForLife account when I shared my passion for NOMOS with friends I got to know through watch meetups. By creating the @NomiesForLife account I got to connect to even more NOMOS enthusiasts. 
The @NomosForLife account not only reflects my passion for NOMOS, but also that of a lot of fellow enthusiast from around the world. To be able to release a limited edition for this channel is the perfect way to expres and celebrate our shared passion for NOMOS".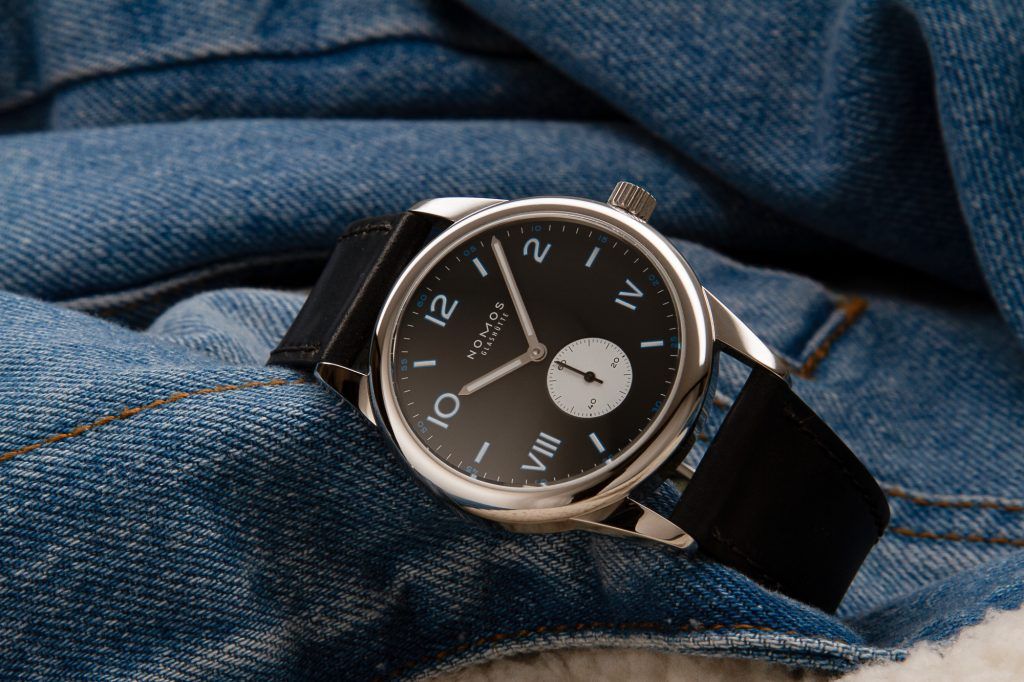 Dale of Ace Jewelers adds: "The #NomiesForlife is our fifth limited edition with NOMOS, but it is the first time that we've tapped into the community for input. Michiel is a prolific and knowledgeable collector and it's been great fun to see his ideas come to fruition. We couldn't have been more pleased with the result. A shared passion for watches often leads to friendships across borders that last a lifetime, and the Club #NomiesForLife embodies this spirit".
The Club #NomiesForLife is powered by NOMOS' caliber Alpha. This hand-wound movement is manufactured in-house and features a power reserve of 43 hours. Its Glashütte-style finishing can be admired via the see-through case back. As is now customary with Ace Jewelers' limited editions, the price remains identical to that of the base model.
Technical Specifications NOMOS Club Campus 38 #NomiesForLife
Case: stainless steel, diameter 38.5mm, see-through back.
Movement: NOMOS Alpha, hand-wound
Strap: Horween Shell Cordovan Black
Limitation: 50 pieces worldwide, available late October
Price: EUR 1.400 incl. VAT / EUR 1.158 excl. VAT
NOMOS Glashütte
Nomos was founded in 1990 by Roland Schwertner. Nomos is best known for its clean designs and superb mechanical movements, which come at an accessible price point. Their very own design agency, Berlinerblau takes its inspiration from the influential design movements like Deutscher Werkbund and the famed Bauhaus school.
Ace Jewelers
The Ace Jewelers Group is owned and run by the Ben Joseph Family and consists of a luxury boutique and an international eBoutique. The Ace & Dik luxury boutique is located in the Museum Quarter of Amsterdam in The Netherlands, offering an extensive collection of high-end fine jewelry and premium watch brands, such as OMEGA, Tudor, Zenith, Bulgari, Ulysse Nardin, Breitling, NOMOS, Nanis and many more. In 2008 Ace Jewelers launched the eBoutique AceJewelers.com which turned Ace into a pioneering omni-channel retailer.
~Dale Vito