Bremont updates the Broadsword with a bronze case and new dial colors.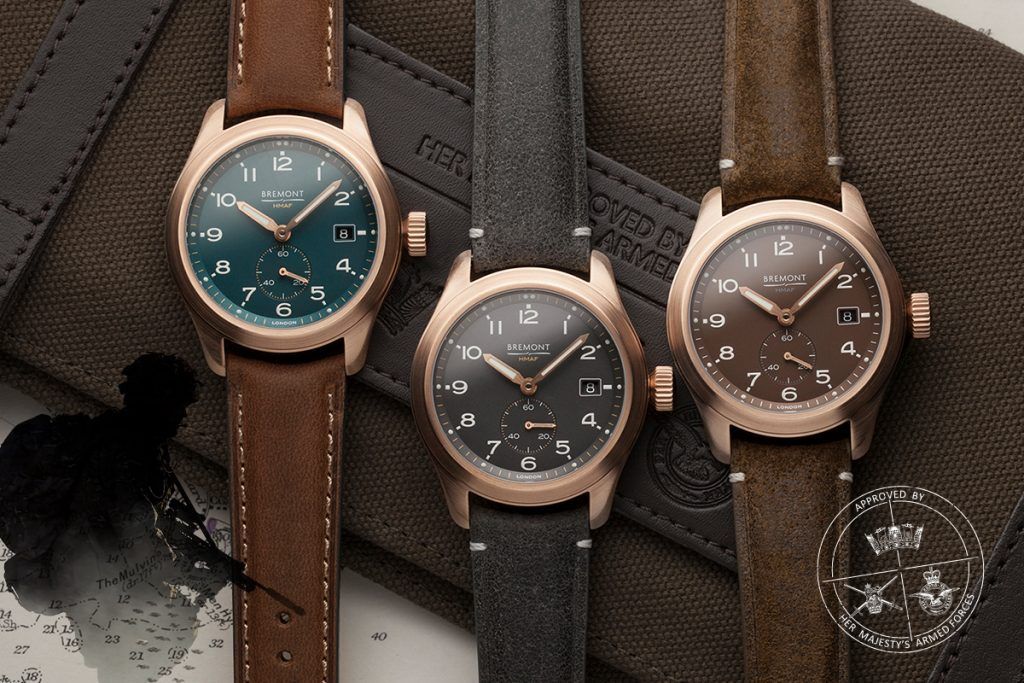 In 2019 Bremont introduced the Armed Forces Collection, which - through an exclusive partnership with the Ministry of Defence (MoD)- are the only watches to legitimately use the signs, symbols and Heraldic Badges of all three services; the Royal Navy, British Army and the Royal Air Force. The Armed Forces collection consists of the Argonaut, the Arrow, and the Broadsword. Our focus today will be on the latter.
The Bremont Broadsword is a modern take of the classic British military watch, specifically the so-called WWW 'Dirty Dozen' models. Initially offered in stainless steel with a black dial, Bremont now updates the Broadsword with a CuSn8 bronze case. The dial is available in 'sotek' (a military green/teal colour), slate and tobacco, perfectly matching the warm hues of the new case.
Unchanged remains the case back. As with the original 2019 release, it is made of stainless steel and engraved with the badges of the Royal Navy, British Army and Royal Air Force. Inside ticks a self-winding movement with small seconds and date.
"We are still incredibly humbled by the recognition that Bremont was given by the MoD to create the Armed Forces Collection. These watches have been extremely popular and with our close military connections it has been a lovely way of using our expertise to offer a military watch to one and all. After the success we've seen using bronze in our Project Possible watch, it felt like a great fit to produce the Broadsword in this material, particularly with its use being so crucial in naval history. Achieving the right balance between a contemporary feel and a nostalgic nod to the classic design of military watches was critical in the design process." - Nick English, Bremont Co-Founder -
The Bremont Broadsword Bronze is now available at Ace & Dik, Van Baerlestraat 46 Amsterdam, and in our eBoutique.
~Dale Vito