NOMOS introduces the Ludwig 39 neomatik and the Ludwig 41 neomatik date.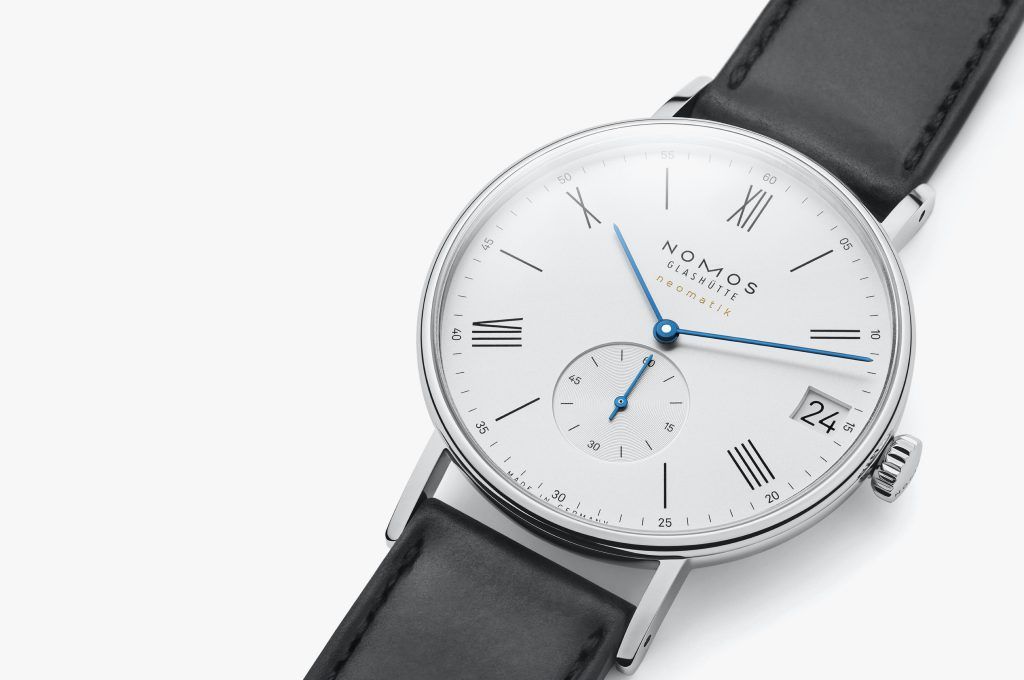 Yesterday we saw the introduction of three Ludwig limited edition watches paying homage to 175 years of watchmaking in the town of Glashuette. But here's the fun part (geek mode ON): two of these were based on references previously unknown. To my huge relief NOMOS now quietly introduced the two missing links - or in other words the regular production models of yesterday's LE's.
Please welcome the Ludwig 39 neomatik and Ludwig 41 neomatik date. But what's new exactly?
Ludwig 39 neomatik 250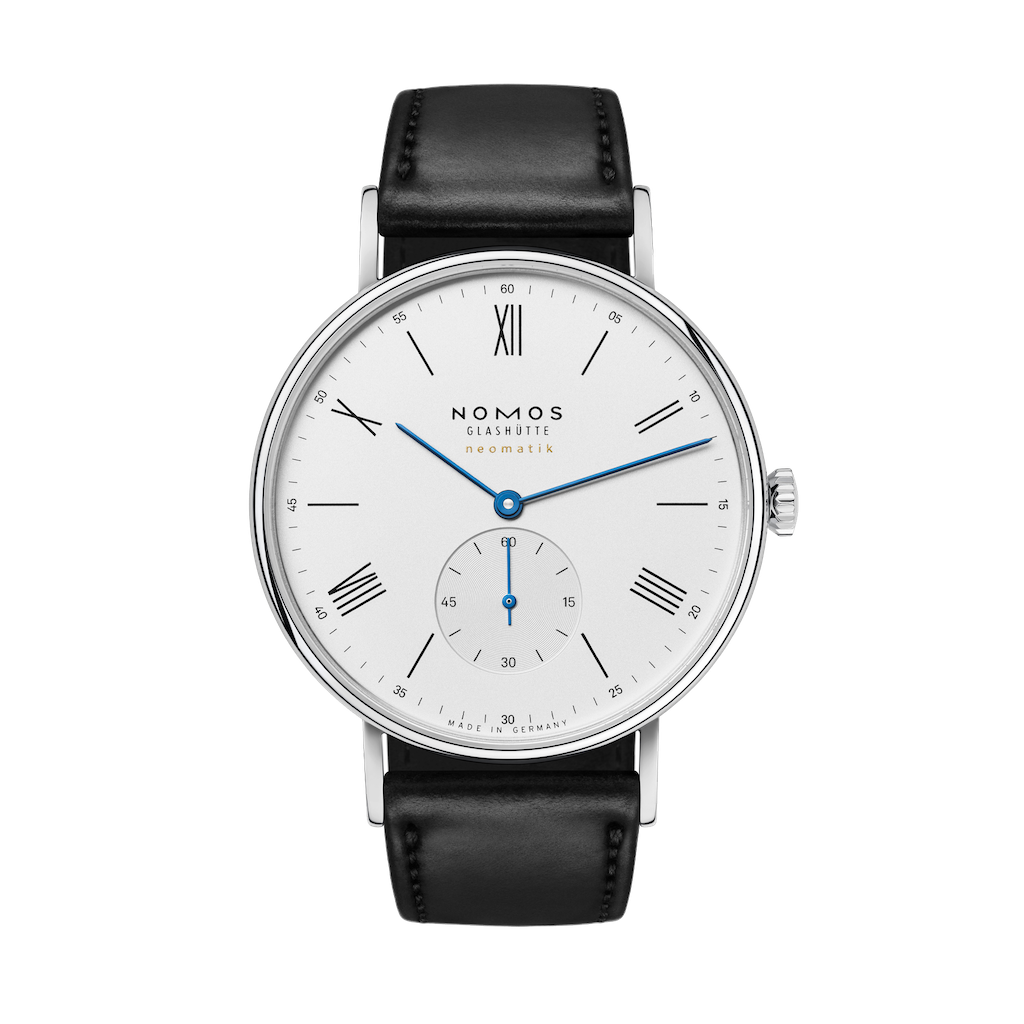 The Ludwig 39 neomatik is an entirely new combination of case (-size) and movement. Other than yesterday's LE, the Ludwig neomatik only came in either 36mm, or 40.5mm with date function. Its name notwithstanding the case actually measures 38.5mm. The silver-white dial has alternating stick markers and Roman numerals marking the hours, a signature feature for the Ludwig series, whilst Arabic numerals are found in five-minute intervals on the outer rim. Time is indicated by a set of dead-straight pencil hands in blue.
Ludwig 41 neomatik date 261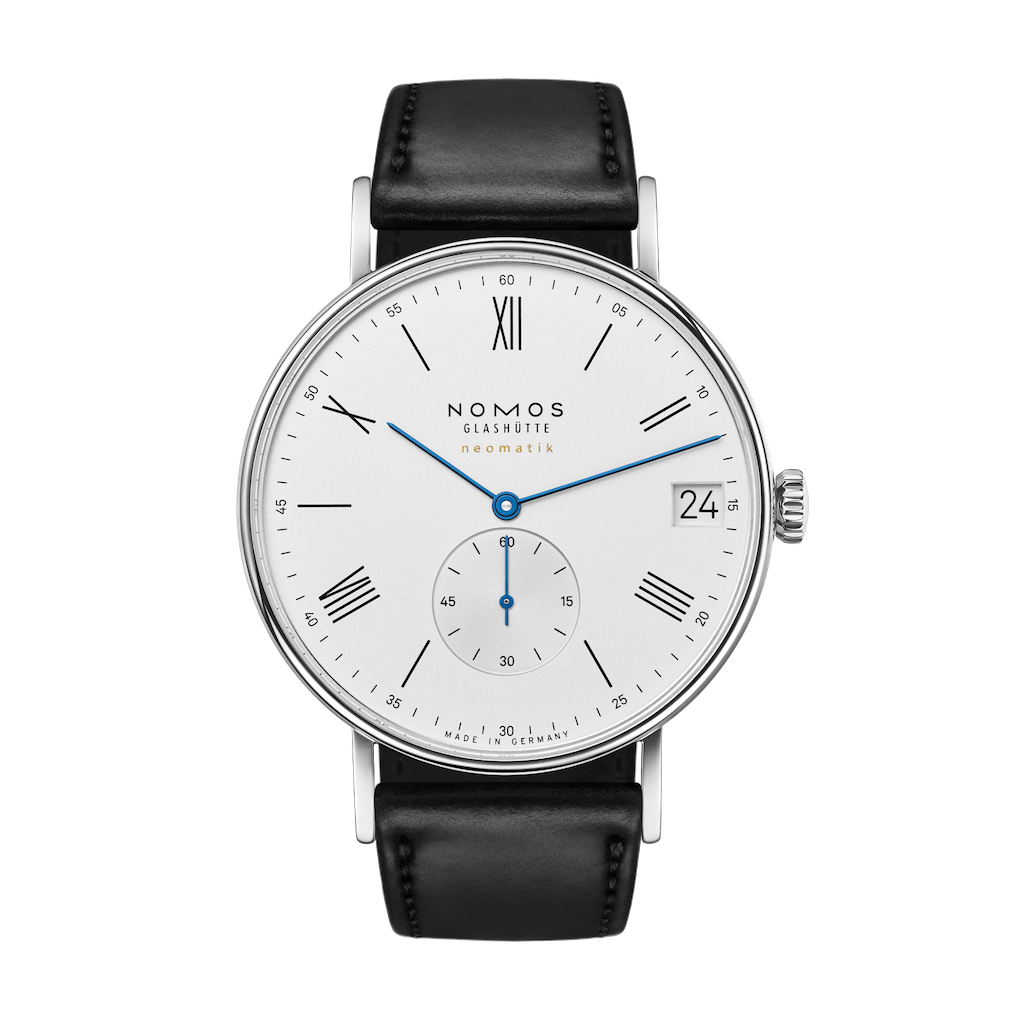 The Ludwig 41 neomatik date previously existed in the form of reference 260. Today's release however carries the number 261, so what's new? The date window is now at 3:00, whereas the previous model had it at 4:00. This means that the IIII (the watchmaker's equivalent of IV) has found its way back to the dial. I'm not sure why this change was made, though at first glance the resulting look feels slightly more balanced.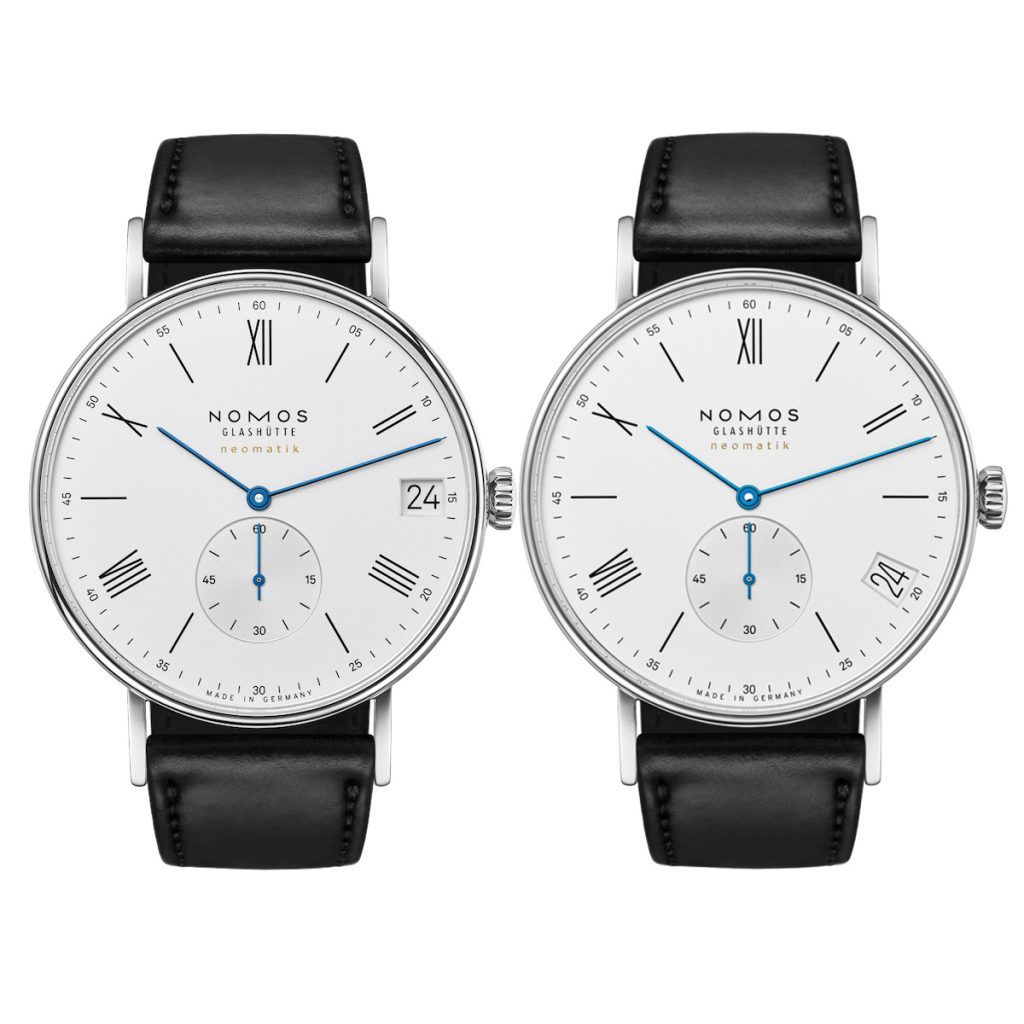 The 2020 Ludwig neomatik models are available for order in our eBoutique:
~Dale Vito