PRESS RELEASE: NOMOS Glashütte and Ace Jewelers introduce the Tangente 38 Amsterdam, a special watch limited to just 45 pieces worldwide.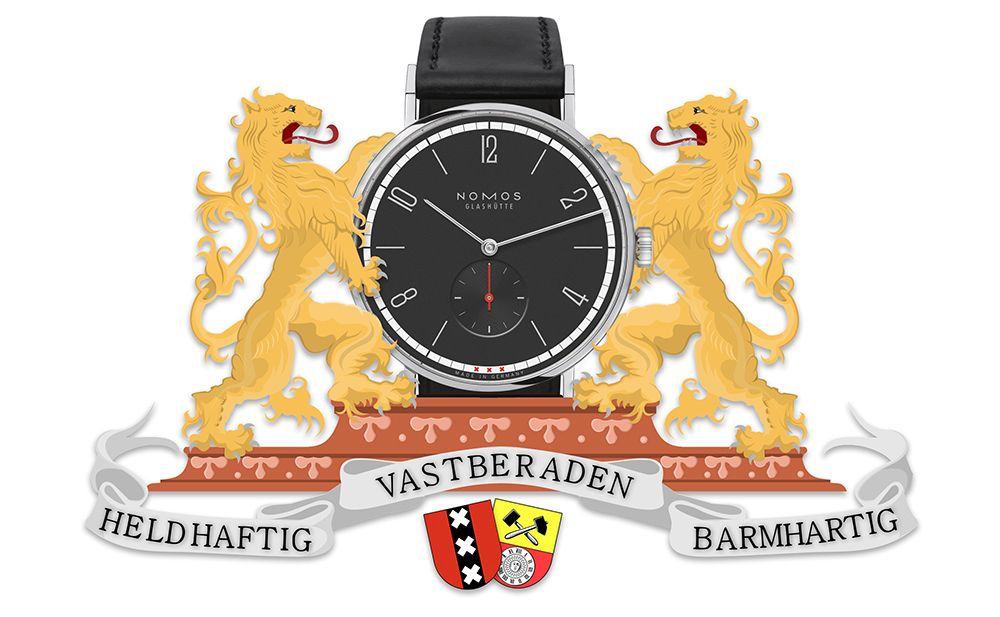 Wednesday, May 20st 2020 – Ace Jewelers has partnered with manufacturer NOMOS Glashütte to launch a limited edition watch dedicated to the city of Amsterdam: the Tangente Amsterdam. The watch is limited to 45 pieces and exclusively available at Ace Jewelers boutique and via www.AceJewelers.com.
IMAGES: DropBox
WEBSITE: www.Ace.am/NOMOSLE4
Ace x NOMOS Glashütte Tangente Amsterdam
Ace Jewelers and NOMOS have collaborated on three limited editions prior to this one, but surprisingly none of these was based on what is arguably NOMOS' most iconic watch - the Tangente. Until now: enter the Ace x NOMOS Tangente 38 Amsterdam!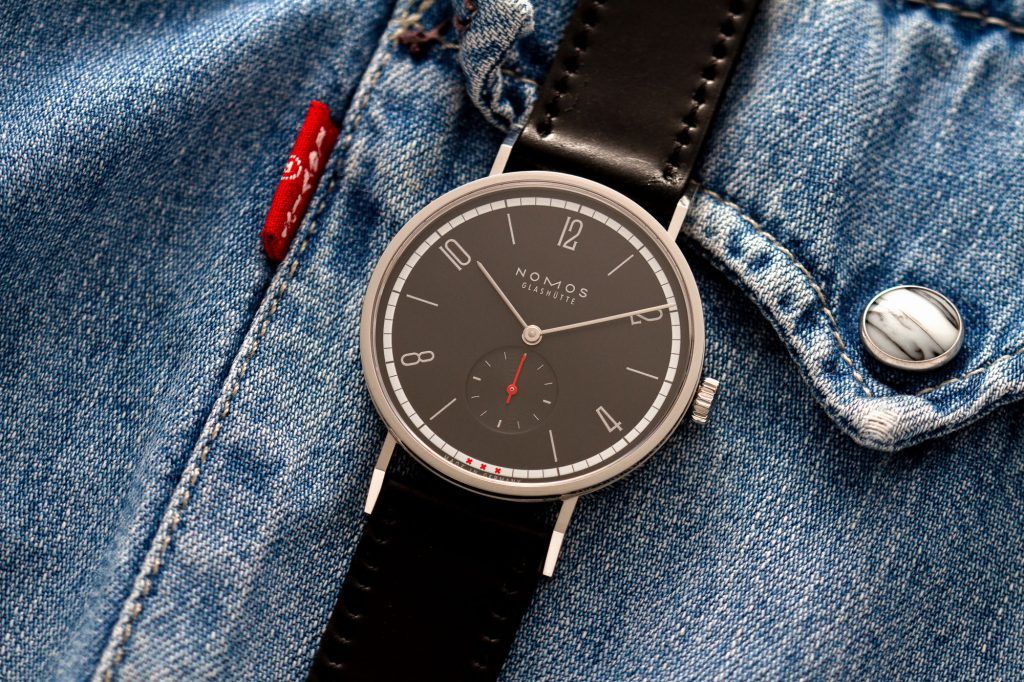 For this latest limited edition, a canvas was found in the Tangente 38. This specific version was chosen as it succesfully combines the timeless, clean-cut lines of the original Tangente with contemporary sizing and proportions. In addition, its hand-wound movement makes it relatively affordable. It is, in other words, an ideal candidate to receive Ace's signature Amsterdam treatment.
The Tangente 38 Amsterdam follows the color codes of the earlier Amsterdam-series watches. The dial is matte black, encircled by a silver-white minute track. A touch of color is provided in the form of three crosses -as found on the Amsterdam city shield- at 6, and an equally red seconds hand. As Ace Jewelers is celebrating its 45th anniversary this year, only 45 pieces will be available world wide.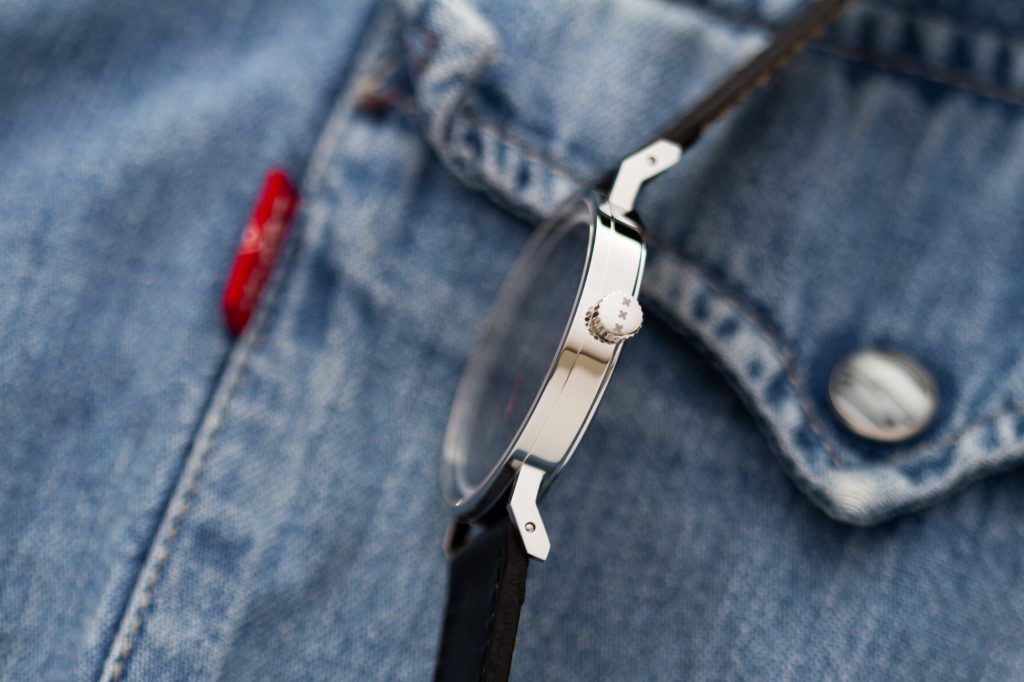 Alon Ben Joseph, CEO of Ace Jewelers says: "It is an immense honor to be allowed to put our own twist to a watch as iconic as the NOMOS Tangente. We tried to give the Tangente Amsterdam a character of its own, whilst respecting the timeless elegance of the original. We're very proud of this new limited edition, and positive it will swiftly find its way to watch collectors across the globe!"
The Tangente Amsterdam is powered by NOMOS' caliber Alpha. This hand-wound movement is manufactured in-house and features a power reserve of 43 hours. Its Glashütte-style finishing can be admired via the see-through case back. The NOMOS Tangente Amsterdam is fitted with a black Shell Cordovan strap. As is now customary with Ace Jewelers' limited editions, the price is identical to that of the base model.
Technical Specifications NOMOS Tangente 38 Amsterdam
Case: stainless steel, diameter 37.5mm, see-through back.
Movement: NOMOS Alpha, hand-wound
Strap: Horween Shell Cordovan Black
Limitation: 45 pieces worldwide, available late June
Price: EUR 1.840 incl. VAT / EUR 1.520 excl. VAT.
NOMOS Glashütte
Nomos was founded in 1990 by Roland Schwertner. Nomos is best known for its clean designs and superb mechanical movements, which come at an accessible price point. Their very own design agency, Berlinerblau takes its inspiration from the influential design movements like Deutscher Werkbund and the famed Bauhaus school.