Breitling introduces the Breitling Superocean Heritage '57 Capsule Collection, a cool and casual take on the brand's 1957 SuperOcean dive watch.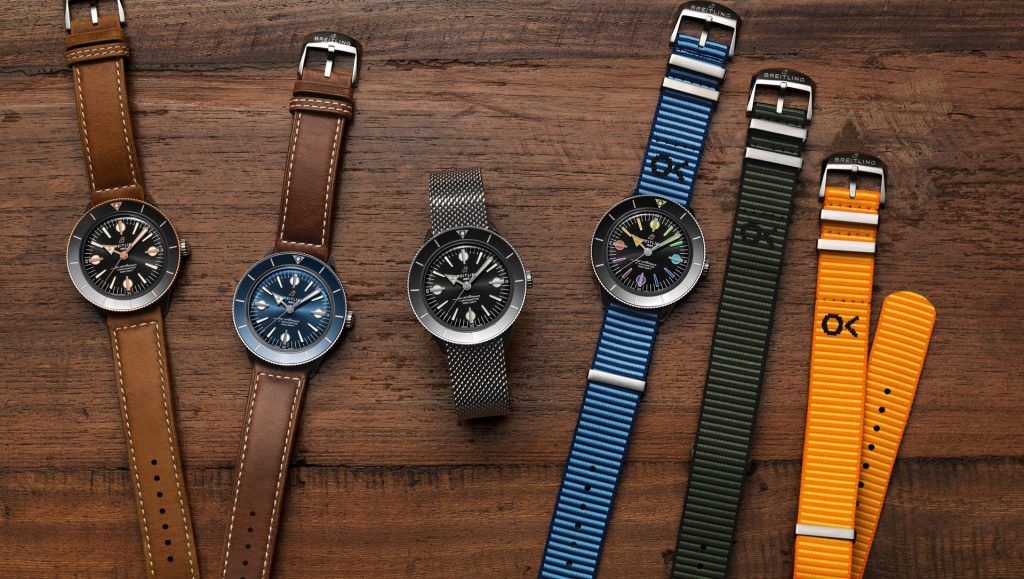 During its digital Summit Webcast Breitling introduced not only the brand-new Chronomat B01 42 on Rouleaux-bracelet, but also the Breitling Superocean Heritage '57 Capsule Collection - a cool and casual take on the brand's original 1957 dive watch, the SuperOcean.
Their purpose-driven design can make some dive watches appear bland and un-inspired, but not the SuperOcean. Already in 1957 the Breitling SuperOcean featured a striking dial design with over-sized markers at the cardinal points, and an unusual concave bezel, sloping in towards the dial. There has been no shortage of SuperOcean watches since, with numerous dive watches carrying the fabled name proudly on their dials.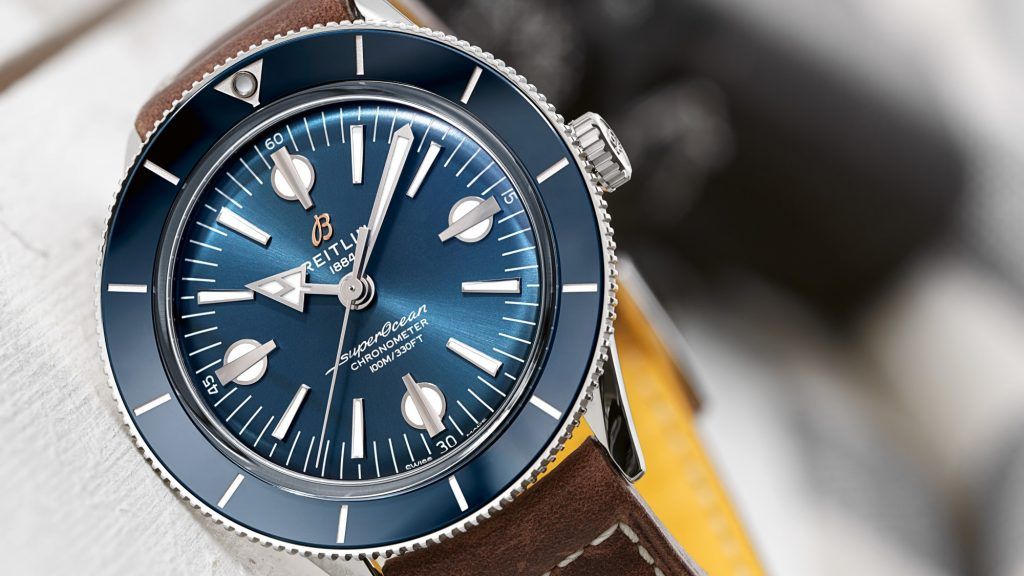 A first throwback to the original 1957 SuperOcean was offered with the SuperOcean Heritage of 2005. Over the years, its timeless looks with subtle retro touches has made it a true staple piece in the Breitling collection, and it has received a number of important updates throughout the years. It is not to be replaced by this new watch though. Rather, with the new Superocean Heritage '57 Capsule Collection the brand takes a step in a different direction by offering a more literal take on the original 1957 model - though of course executed in an entirely contemporary fashion.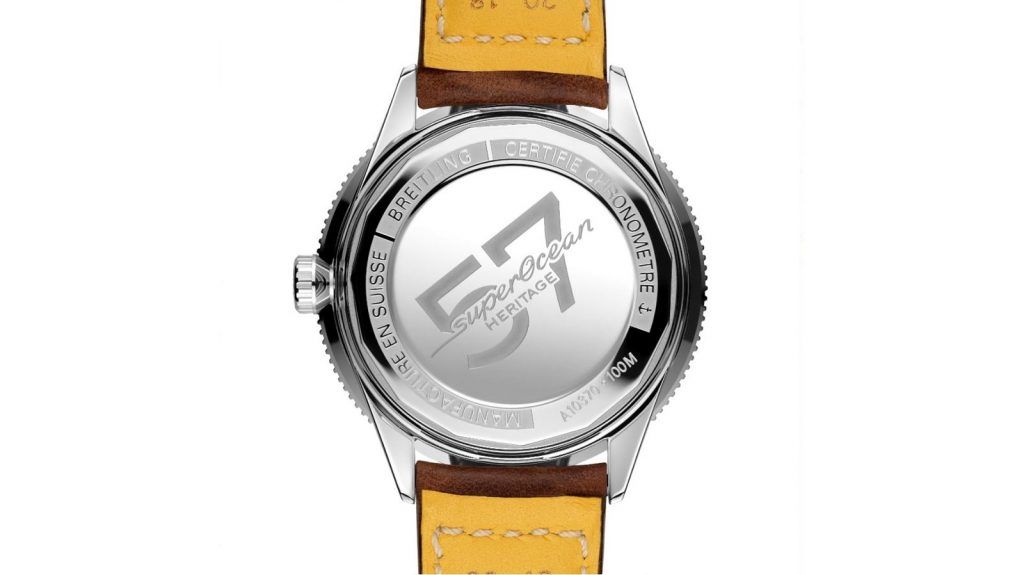 The quirky markers are hard to miss. A second glance reveals the lack of a date window, a [missing] feature that will delight purists and symmetrists alike. Less obvious, at least in pictures, is the bezel. It's concave indeed, but now done in ceramic as dictated by our modern times. The case, in either stainless steel or a combination of steel and red gold, measures 42mm across. The height is listed at a hair under 10mm, which can certainly be called slim compared to the regular Superocean Heritage.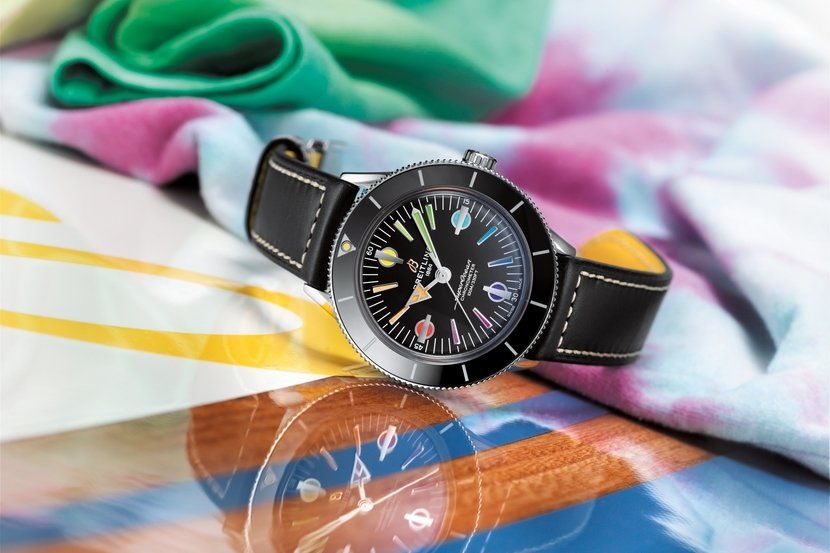 An ultimate ode to the bright colors of the hippie-era is offered in the form of a 250-piece 'Rainbow' limited edition, which offers a full range of psychedelic colors on its twelve hour markers. Breitling, the master of Instruments for Professionals, offers a rational explanation in their press release by saying 'This makes the watch particularly easy to read in a range of lighting conditions' - but I'' stick with   Georges Kern's explanation: "We designed the Superocean Heritage '57 Limited Edition as a watch for people who want something a little out of the ordinary – for people who want both a great watch and a little festival of color on their wrists."
The 2020 Breitling Superocean Heritage '57 is available in various configurations through our eBoutique via the links below. Whilst not a limited edition, the fact that Breitling calls them Capsule Collection means they'll be available for a limited time only. The Rainbow model is available upon request.
~Dale Vito