What a rollercoaster.
We hope you and your loved ones are doing well.
Fortunately, our team - our greatest asset - is in good health.
It may well be that the purchase of a new watch or jewelry is not currently at the top of your list. We fully understand.
However, perhaps you are looking for a nice gift; for yourself or for someone else who deserves it. Maybe your watch needs a service. Perhaps you're looking for an engagement or wedding ring. Or just a bit of distraction. In any case:
We are here for you.
With our signature care and attention, 1-on-1, and a personal touch. Digital and in person.
Find out how below.
Boutique Ace & Dik, Van Baerlestraat 46 Amsterdam
Our boutique at the Van Baerlestraat in Amsterdam is, where possible, keeping regular hours. We would however like to ask you to confirm your visit beforehand. This way you can be sure that we are there, whilst we can make sure that we are able to welcome you according to the guidelines set by the Dutch government.
This is best done by sending a short Whatsapp message to the Ace & Dik VIP phone, or an email to Service@AceJewelers.com.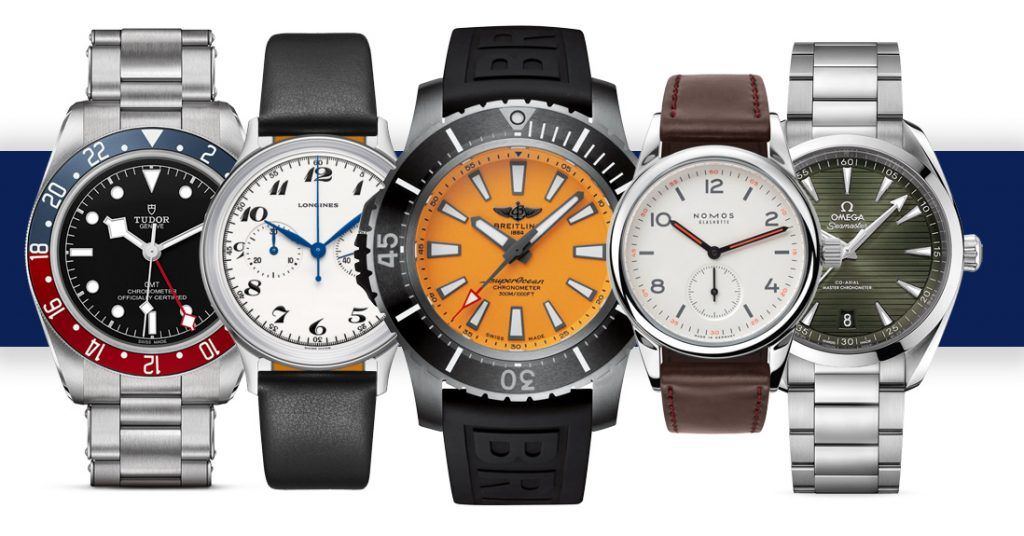 e-Boutique AceJewelers.com
Our e-Boutique is currently running at full speed. You are welcome 24 hours a day at www.AceJewelers.com.
Tamarah and Dale are also available for personal advice. However you prefer: telephone, email, Ace Online VIP Whatsapp, or whatever channel works best for you. For sales, to catch up, to talk watches!
We have beautiful watches (like the five stunners pictured above) and jewelery in stock which can be shipped to your doorstep, fully insured, by courier.
Digital Face-to-Face
Do you prefer a face-to-face talk or consultation? Our team is available for one-on-one chats via FaceTime, WhatsApp Video, or Skype. Please let us know in advance, so that we can ensure that the products you want to see are ready and available.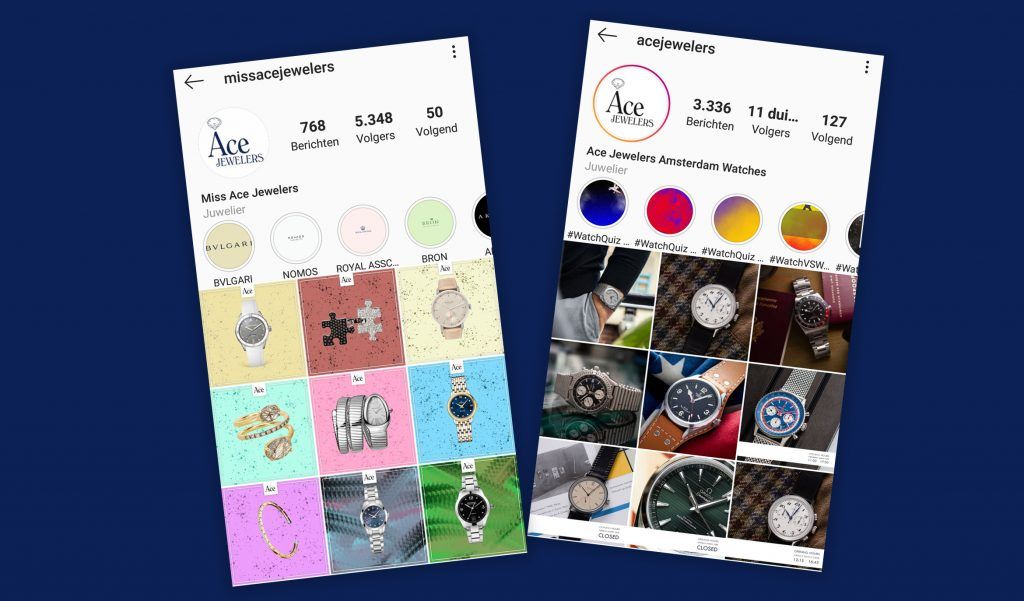 Tip: Ace on Instagram
Consider yourself a watch expert? Our AceJewelers Instagram has over 20 quizzes to test your knowledge. Let us know how many questions you answered correctly!
We've created Miss Ace Jewelers as a dedicated for ladies with a passion for watches and jewelry. Come take a look!
That's all for now. We wish you the best of health.
Team Ace.
~Dale Vito