Bulgari introduces the Bulgari Octo Finissimo Automatic in satin-finished stainless steel with a water-resistance of 100 meters.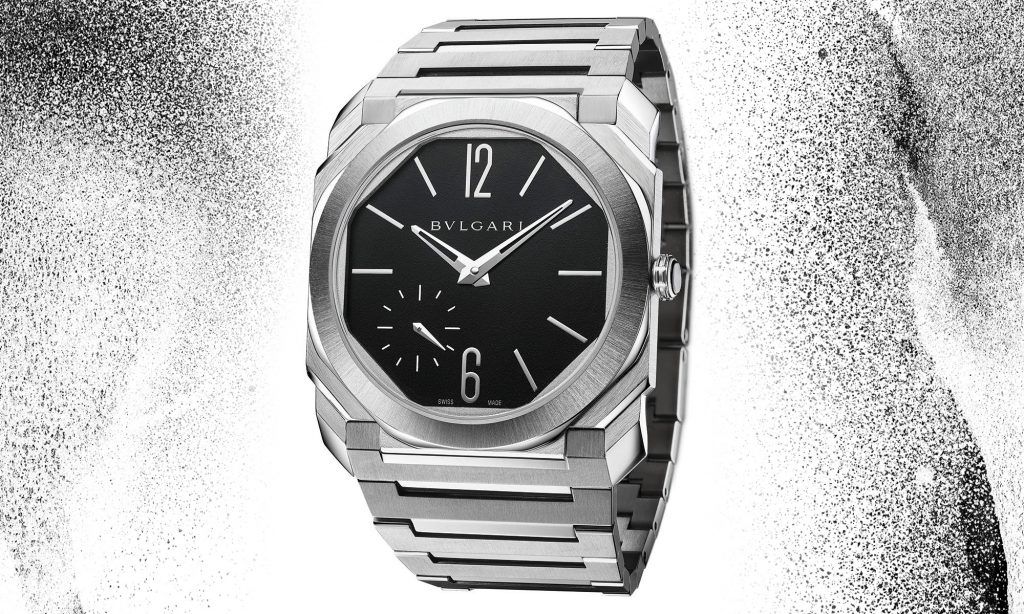 The Bulgari Octo Finissimo Automatic is one of our favorite watches. Few watches of recent years have managed to make such an impact in terms of design and technical sophistication. The Octo Finissimo looks deceivingly simple at first sight, yet complex, architectural even, upon closer inspection. It's extremely subtle, yet exceedingly high-end in execution and finish. Its dimensions are mind-boggling. The Octo Finissimo wraps itself around the wrist like a wafer-thin second skin. It's not based on a design from the 19-someties. It's new, it's modern. A future icon? Perhaps. SJX recently published a stellar interview with its designer, Mr. Fabrizio Buonamassa Stigliani - a read we highly recommend.
New for 2020 is the Bulgari Octo Finissimo 103297, which sports a couple of interesting new features when compared to the 2018 stainless steel 103011. The latter mimics the original titanium version and its matte, tone-on-tone look though in a brighter tone. This is achieved through a rhodium coating of the stainless steel case and a dial that matches its tone. The new 103297 however takes on a different path.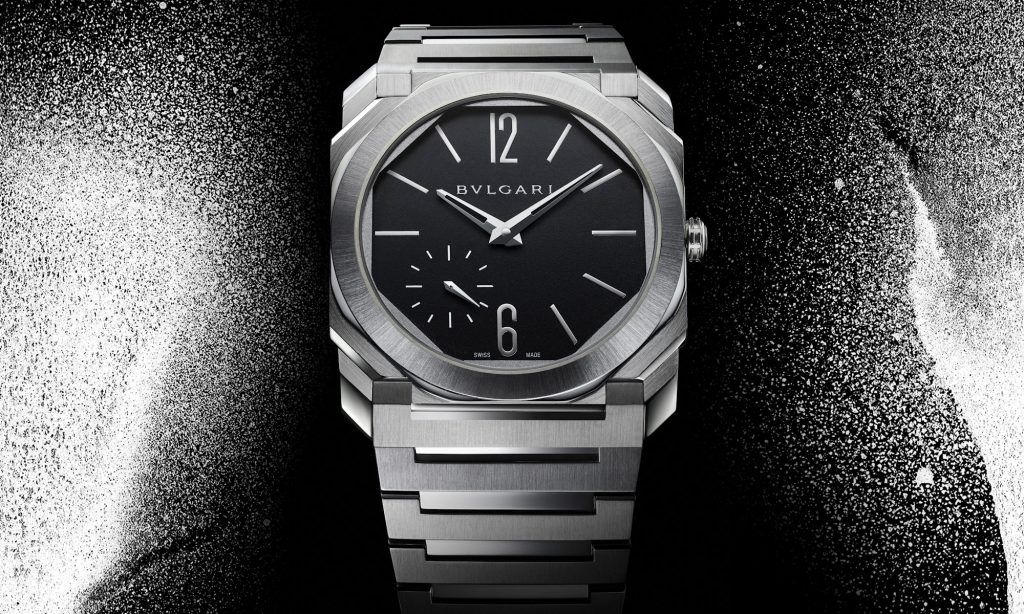 The Bulgari Octo Finissimo 103297 does away with the matte look in favor of more contrast. The case and bracelet now feature alternating brushed and polished finishes; a new look for the Finissimo Automatic, but one found in various other Finissimo executions. The matching dial is exchanged in favor of one in deep black. The overall look is luxurious, strong, and slightly more conservative than the technical finish of earlier iterations. As the rhodium-coating is now gone, it is also slightly more affordable.
It's not just the looks that are new though. Several improvements have been made in the case construction. This means that this Octo Finissimo is now water-resistant up to 100 meters from the original 30 meters, reaffirming its ambitions as a strong contender in the luxury sports watch category. Unchanged remains the amazing caliber BVL 138, a self-winding movement measuring only 2.23 thick.
The Bvlgari Octo Finissimo 103297 is available for pre-order in our eBoutique.
~Dale Vito