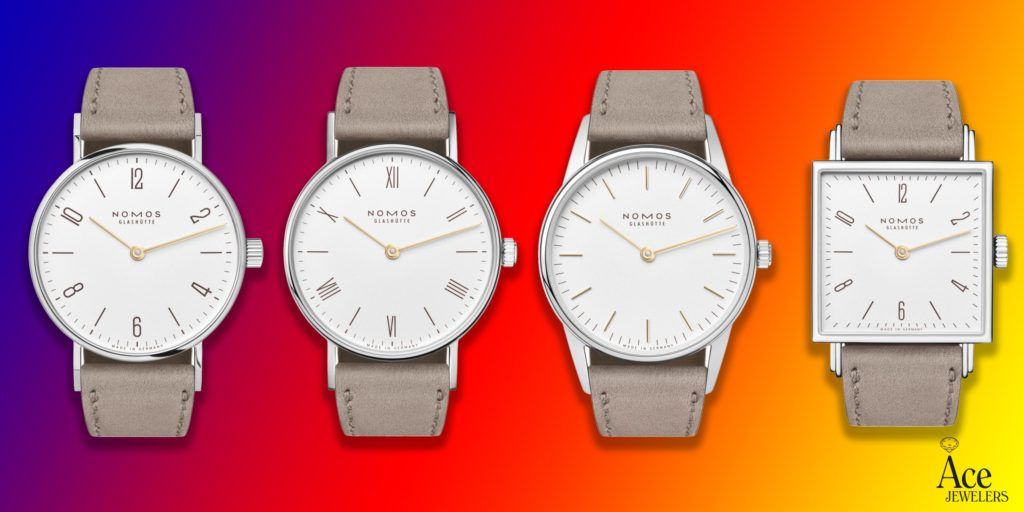 NOMOS takes minimalism to the next level with the Tetra 33 Duo, Ludwig 33 Duo, Orion 33 Duo and Tetra 27 Duo!
Glashütte-based watch brand NOMOS is known around the world for its clean aesthetics, influenced by movements such as the Deutscher Werkbund and Bauhaus. About as minimalist as possible, right? Think again - and enter the Duo collection.
For BaselWorld 2019 NOMOS took its four smallest watches and removed the small seconds at 6:00. The resulting look is exceedingly elegant across the board, a feel enhanced by the gold-toned hands. At the same time the removal of the running seconds hand add a touch of casual nonchalance. Time just seems to move at a slower, more laid-back speed.
The Duo collection is available both with closed as well as a see-through case back, with the exception of the Tetra which is only available with the former. They are available starting April.
~Dale Vito