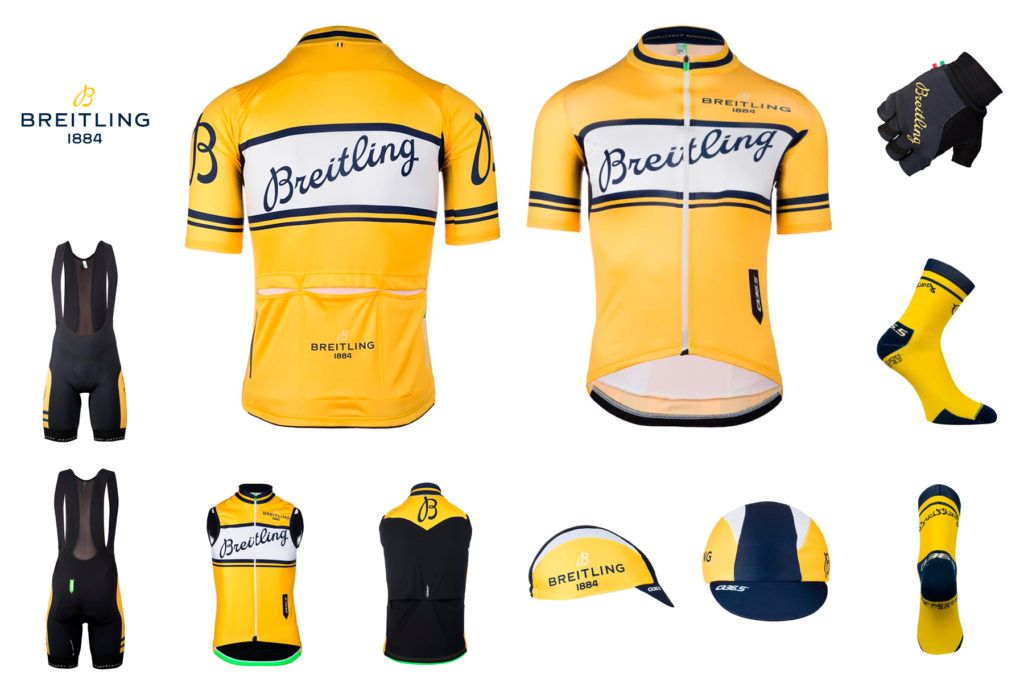 Breitling just introduced a full range of cycling kit made by Q36.5, allowing cyclist to display their passion for Breitling on their daily rides. Need more B'ling? There's also a mouth-watering custom Colnago C64, made as a limited edition of just 77 pieces.
Georges Kern's passion for cycling is well-documented, and ever since taking over the reigns at Breitling he's been on a mission to unite his two passions. This morning Breitling introduced it's full cycling kit over on Instagram (though it popped up on Mr. Kern's account earlier), coinciding with the announcement that its Triathlon Squad will participate in the Coronation Double Century bicycle race in South Africa.
The road cycling kit is made by the Italian Q36.5. It consists of a short-sleeved jersey, bibs, a vest, a cap, gloves and socks, allowing Breitling fans to display their passion for the brand on the road from top to bottom. The items are available (separately) through Q36-5.com. The full kit will set you back EUR 569,74.
Are you by any chance looking to take your love for cycling AND Breitling to the next level? Got some more money to spare? Look no further. Breitling has collaborated with Colnago on a limited edition road bike. Decked out with Shimano Dura-Ace Di2, ZIPP 303 firecrest wheels and Ceramic Speed bottom bracket, this stunner is sure to give you wings on the road (though these were ironically clipped from most of Breitling's dials).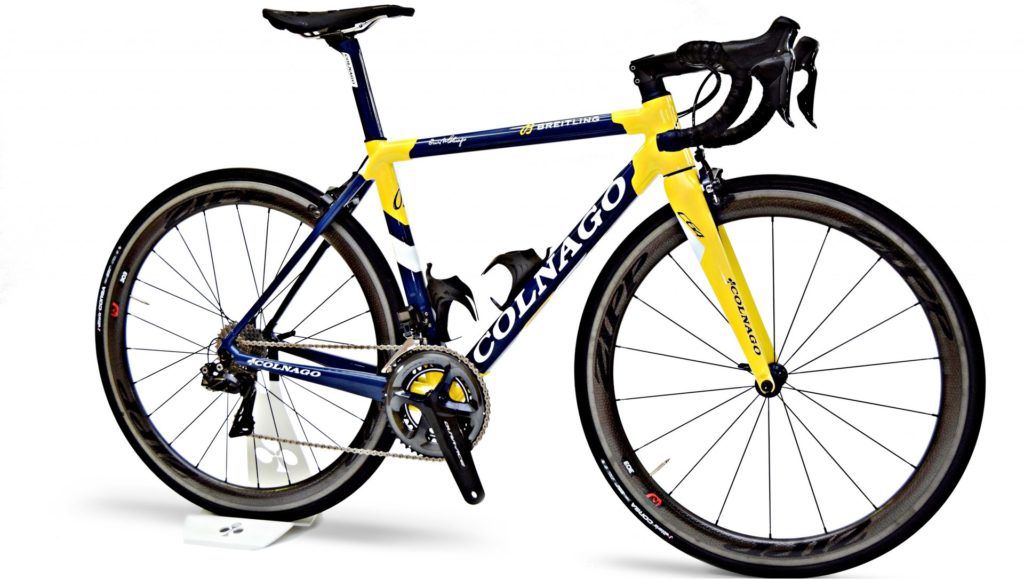 Through its participation in the in the Coronation Double Century bicycle race in South Africa in November, Breitling is looking to raise money in support of @qhubeka . This South African charity moves people forward with bicycles and improve their access to school, health care centers and places of work. The full announcement is available on Breitling.com.
Way to go Breitling! Allez!
~Dale Vito