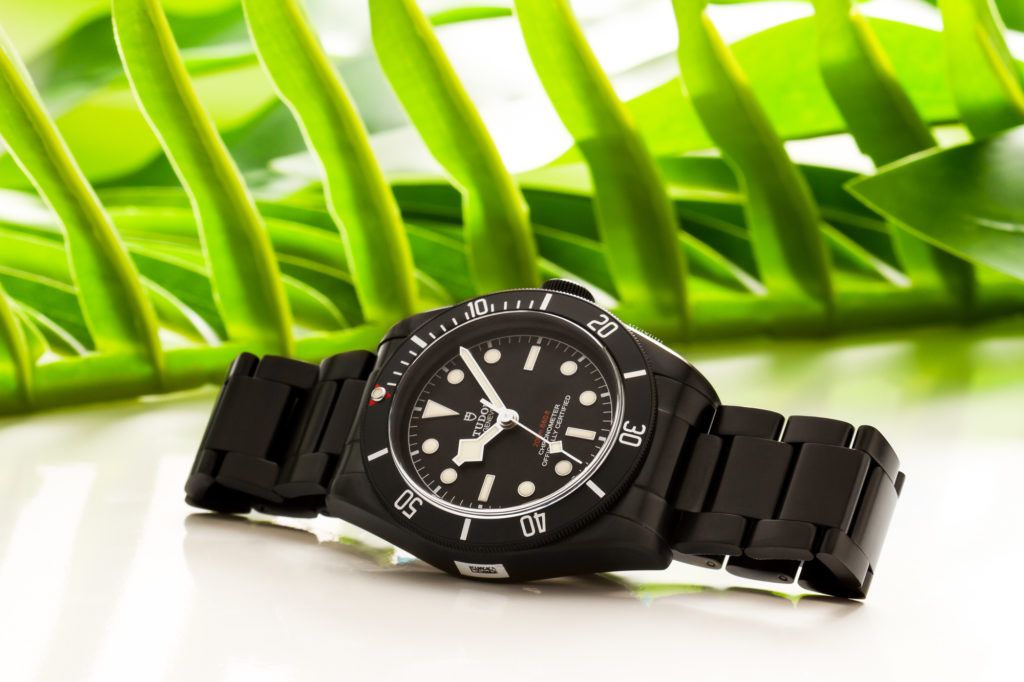 The Tudor Black Bay Dark M79230DK-0008 is the blackest Black Bay. We have this watch in stock at Ace & Spyer, located at Koningsplein 1 in Amsterdam.
The Tudor Black Bay Dark was introduced in 2016. In this iteration the Black Bay features a PVD-coated case and matching bracelet. Like the Black Bay Black it features a black bezel insert with red triangle. The dial features a white shade of lume and a single line of red text - not unlike the 2017 Black Bay Steel.
The bracelet of the Black Bay Dark does not feature the rivets found on other models, making for a slightly more modern and sleek look. While the first prototypes were shown on a straight-end bracelet, this was updated to a more conventional flush-fit variation for the production models.
~Dale Vito