You guys know that we love NOMOS at Ace Jewelers. When you think Nomos watches, you think Bauhaus. Next year is the centanary of Bauhaus and today Nomos launched a series of 9 different watches of each 100 limited editions to honor the movement.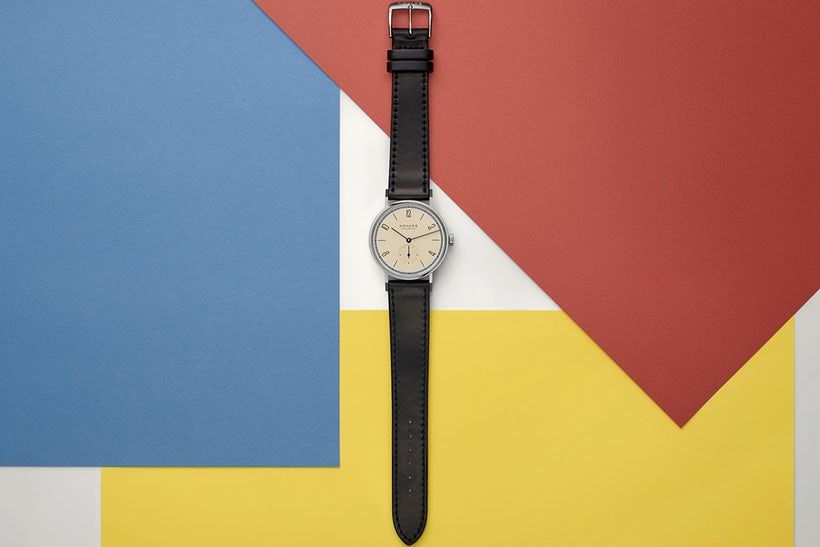 As our word magician Dale is on holiday I am writing a quick post for our Ace Magazine. Yesteday I had the honor to obtain at least three of the nine versions of the limited edition Tangente honoring Bauhaus. We don't know what version. What we do know:
These watches come in three sizes—33, 35, and 38 millimeters in diameter, for men and women alike, and each one comes in every primary color: a sketch paper colored dial, black numerals and hands, encircled by a ring of red, yellow, or blue.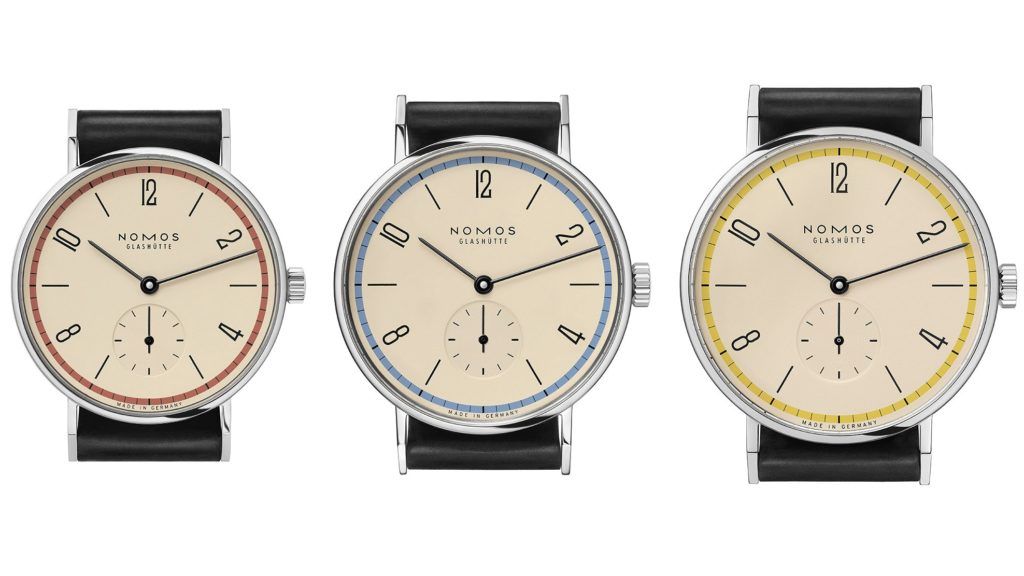 Specs:
Diameter: 33mm, 35mm, or 38mm
Thickness: 6.4mm (33mm), 6.2mm (35mm), or 6.6mm (38mm)
Case Material: Stainless steel
Dial Color: "Sketch paper" with blue, red, or yellow accents
Indexes: Arabic numerals and batons
Hands: Black oxidized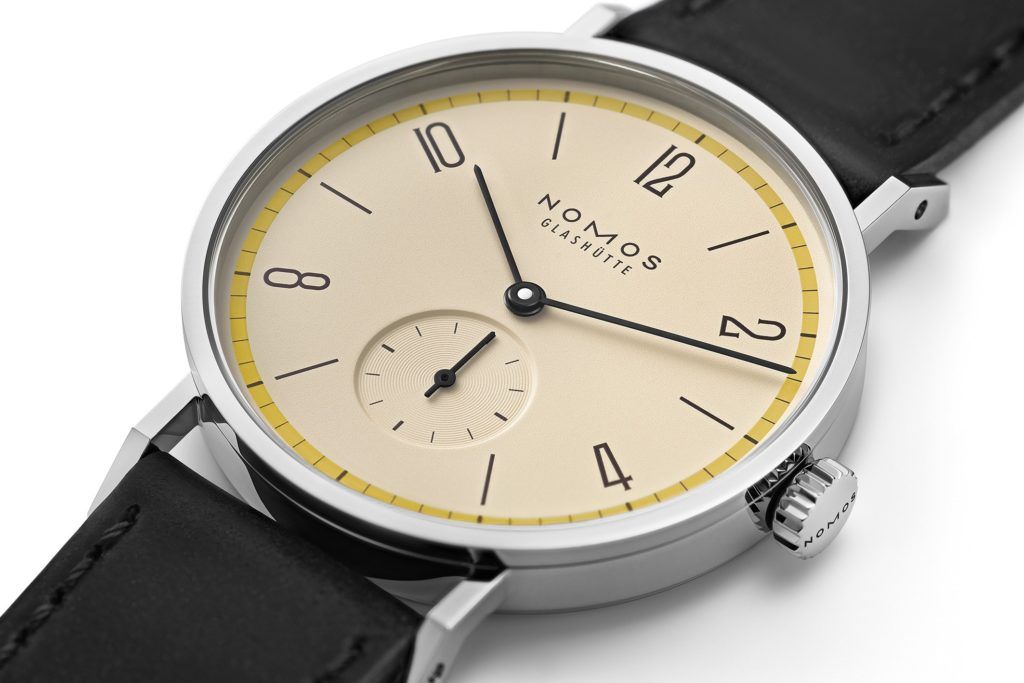 Movement:
Caliber: NOMOS Alpha
Functions: Hours, minutes, seconds
Diameter: 23.3mm
Thickness: 2.6mm
Power Reserve: 43 hours
Winding: Manual
Frequency: 3 Hz (21,600 vph)
Jewels: 17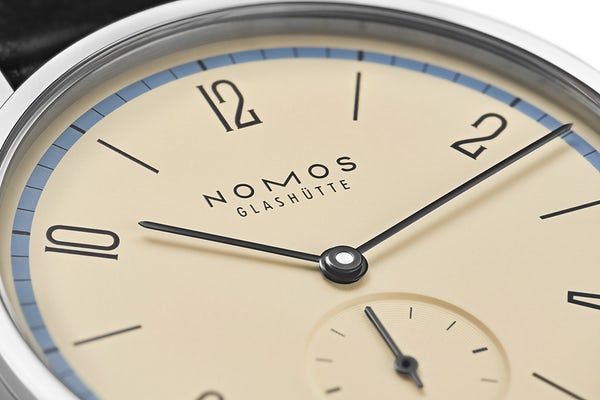 To celebrate Nomos has a birthday gift as these watches come with a generous '100th anniversary discount'. This means that each watch is EUR 100 lower in price compared to the regular Tangente version in it respective size.
Tangete 33 - retail EUR 1.260 incl. 21% VAT:
Blue = reference 122.S1;
Yellow = reference 122.S2;
Red = reference 122.S3;
Tangete 35 - retail EUR 1.360 incl. 21% VAT:
Blue = reference 101.S14;
Yellow = reference 101.S15;
Red = reference 101.S16;
Tangete 38 - retail EUR 1.520 incl. 21% VAT:
Blue = reference 165.S2;
Yellow = reference 165.S3;
Red = reference 165.S4;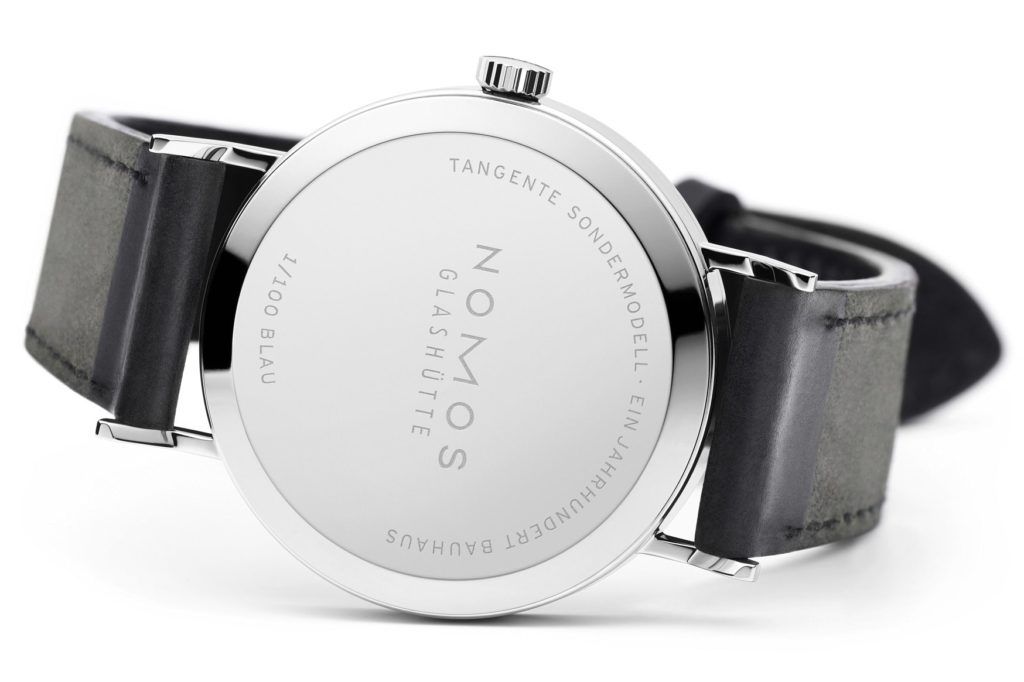 As we do not know what version we may receive, please pre-order your by contacting our Ace Concierge team. We will sell them on a first come, first serve basis.
~alon