TAG Heuer just introduced the brand new 2018 Max Verstappen Limited Edition. In this post we'll walk you through all the details of this stunning new watch.
2016: Tag Heuer Formula 1 Max Verstappen Youngest Grand Prix Winner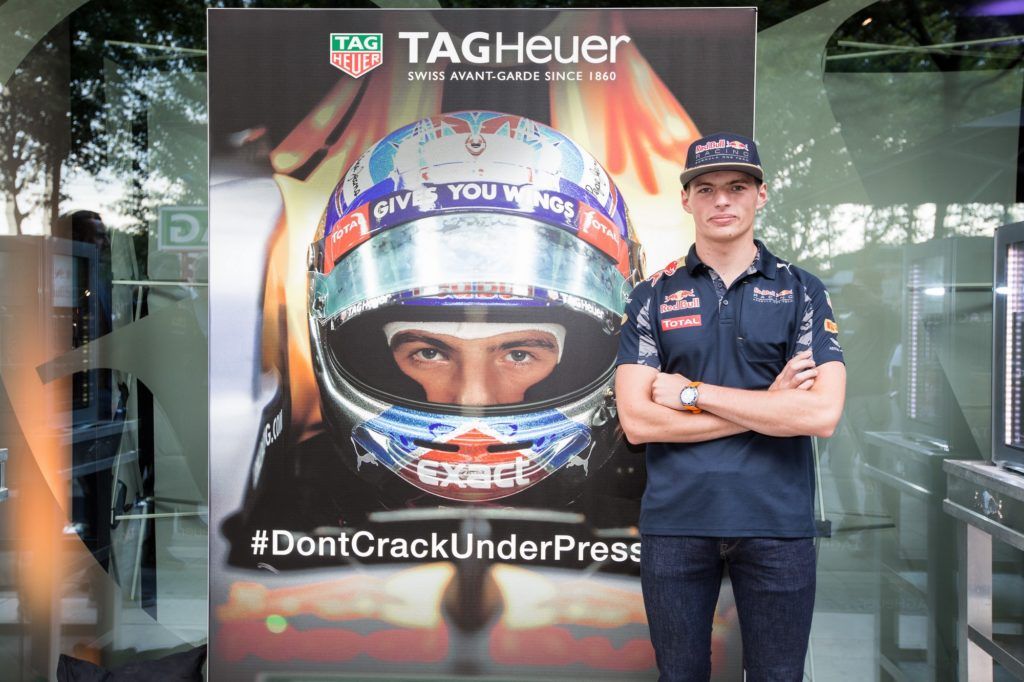 TAG Heuer brought us the first Max Verstappen back in 2016: the Tag Heuer Formula 1 Max Verstappen Youngest Grand Prix Winner Special Edition. It was based on the CAZ1014 Formula 1 platform and boasted several cool features to celebrate Verstappen's status as youngest grand prix winner ever. Both the first 18 minutes on the minute track as well as the '180' on the tachymeter were done in bright orange as a reference to his age, while the case back sported the Red Bull Racing logo. A limited edition of 500 pieces, the watch (reference CAZ101B.FT8028) was only available in the Netherlands.
2017: TAG Heuer Formula 1 No.33 Max Verstappen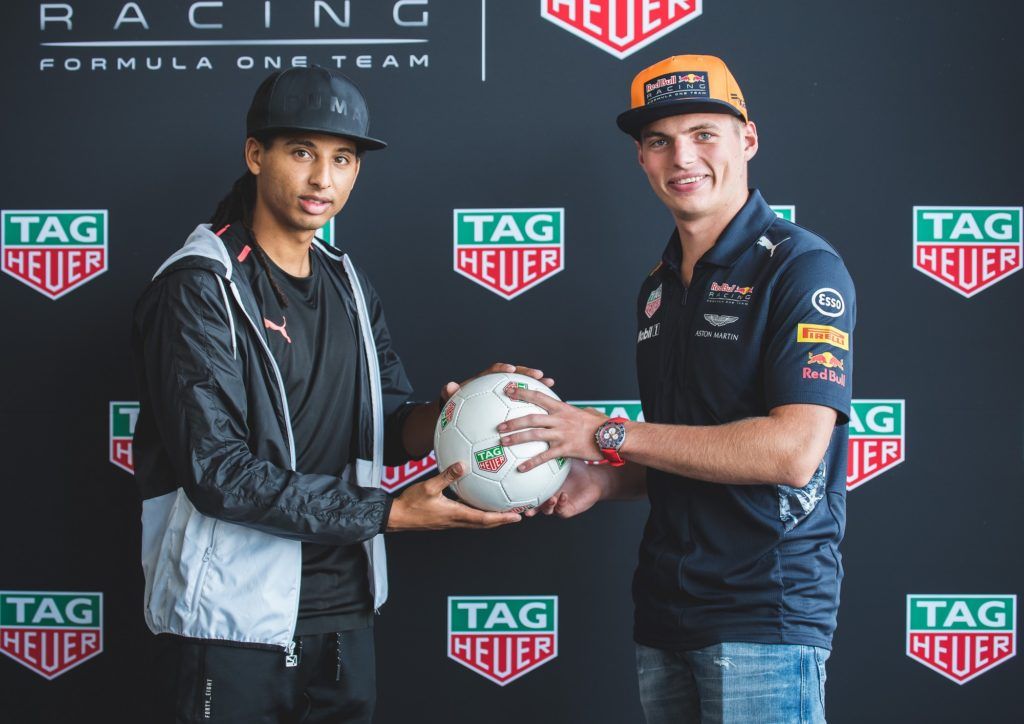 The second Max Verstappen was introduced in 2017. Rather than taking on the Dutch orange, this watch was done in the colors of the Dutch flag: red, white and blue.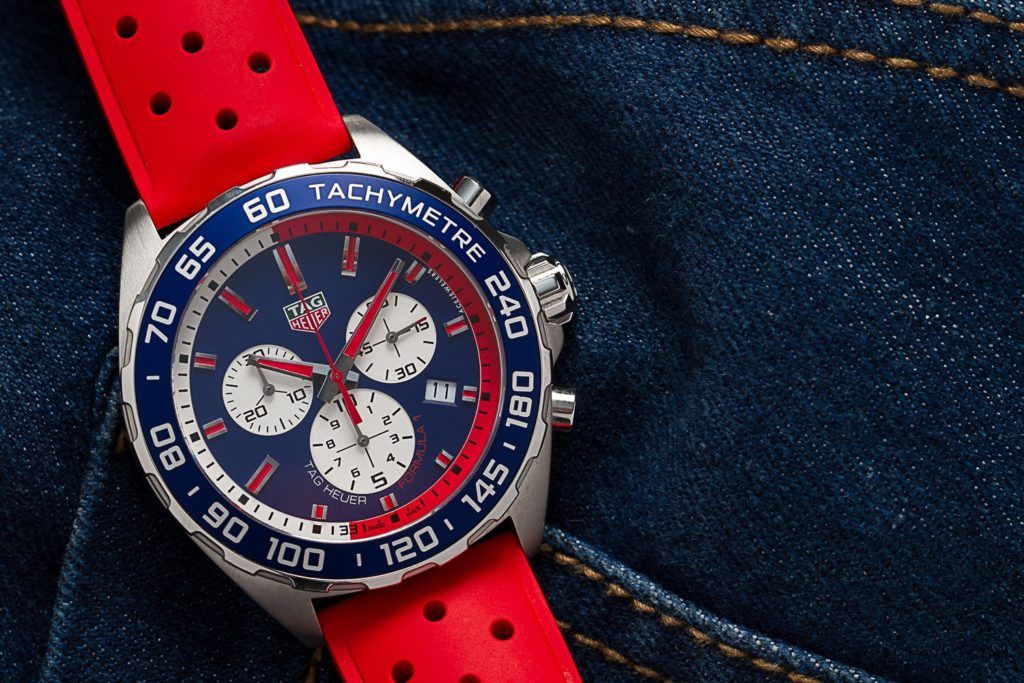 The first 33 minutes of the minute track were done in red as a reference to Verstappen's race number. The back featured the number too, as well as the Red Bull Racing logo. The 2017 edition (reference CAZ101G.FT8030) was a limited edition of 533 and again a Dutch market special.
2018: TAG Heuer Max Verstappen ??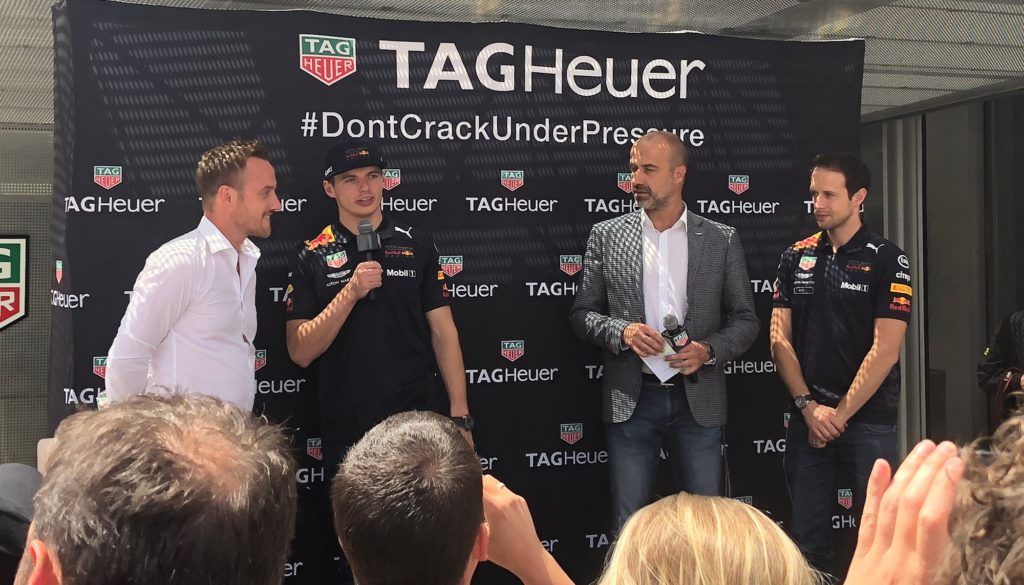 A new TAG Heuer Max Verstappen limited edition is set for release soon. While no official details are out yet, Max himself visited the TAG Heuer HQ in La Chaux de Fonds last week to finalize the design and talk to the press. We've gathered that this time it will be a worldwide release and that a larger number will be made (think 2.000-ish). The price will be around the EUR 2.000 mark including VAT. We'll update this post as soon as we have more info. At that time it will be made available for pre-order in our eBoutique as well.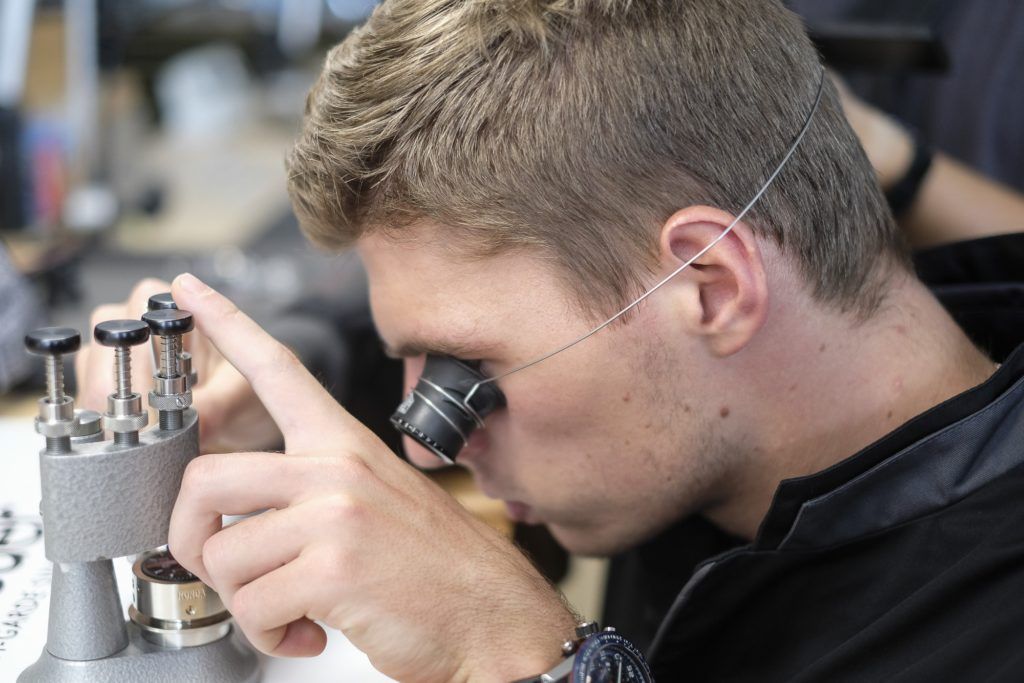 ~Dale Vito