After stops in Shanghai and Singapore, the Breitling Roadshow landed in Zurich earlier this week. I had the honor and pleasure of being invited to join the fun, allowing me to learn more about the brand's past and future, meet up with old and new friends - and of course see and try the new Navitimer 8! You'll find my report below.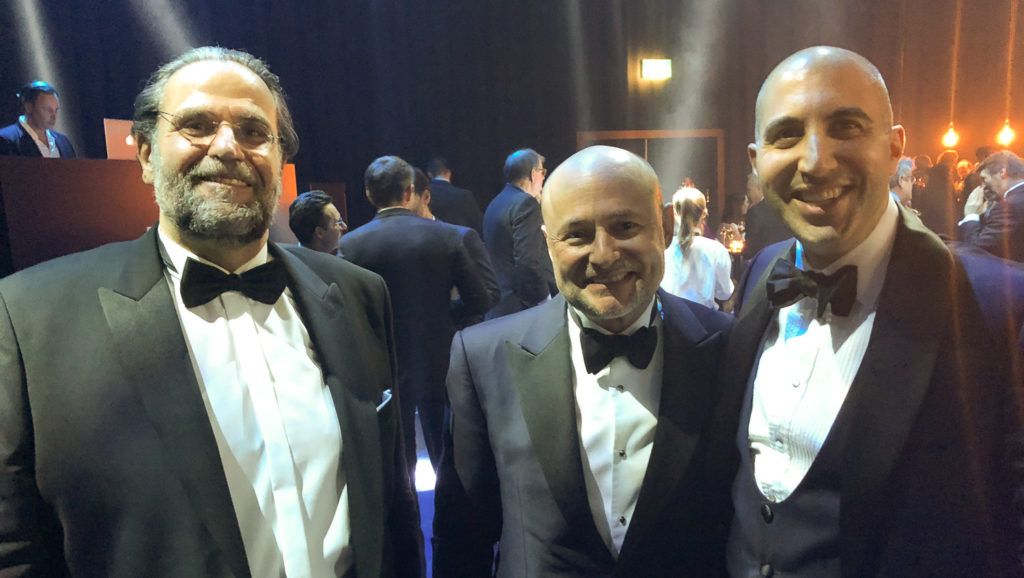 As Dale wrote in
our original Navitimer 8 post
, Georges Kern became CEO and shareholder of Breitling last year. When the news broke many of us were eager to learn more about his vision for the brand. Luckily the Breitling Roadshow was organized to do just that. Zurich was the third stop, and through a number of presentations, workshops and talks by Georges Kern, Fred Mandelbaum, Guy Bove and others we got a glimpse of what's the future holds for Breitling.
The Grand Vision
One of the first efforts of Georges Kern as CEO was to start cataloguing Breitling's past with the help of WatchFred and other noted collectors. The history of the brand is vast, impressive and filled with innovation - but previously largely ignored and poorly communicated. Arguably Breitling was in its prime from the 1930s until the late 1970s, when the brand was pioneering both technically as well as in design, and the watches found their way onto the wrists of cool cats such as Miles David, Raquel Welsh, Scott Carpenter and many more. The grand vision for Breitling in the next few years is to bring back this air of elegance, coolness, style and innovation.
The Legendary Future
Mr. Kern explained that Breitling is currently fishing in a rather small pond as the majority of the collection consists of big and rugged sports watches, and how this pond must become bigger in order for the brand to grow. They aim to do that by attracting new target groups through a more diverse collection, which will include more elegant three hand watches, reduced case sizes and more attractive offerings for ladies. While the changes will be substantial nothing of the current collection will disappear immediately. Rather Breitling will reduce the current number of product families back to four in the course of the next 1,5 years, and there is already a timeline of novelties and collections till the end of 2020. In addition to the sports line(s) there will be more dressy and elegant models, plus those bridging the gap between sports and elegance like the Navitimer 8.

A few more observations:
- The Breitling logo: less is more. Both the wings and the anchor are gone in favor of the simpler swirling B we've come to know from the SuperOcean Heritage and TransOcean collections. This will leave the dial less cluttered.
- The collections will be centered around three concepts: Earth, Sea, and Land.
- There will be four families: Navitimer (Air), SuperOcean (Sea), Chronomat (Land), plus a yet-to-be-launched Premier (elegant, all-round).
- Breitling for Bentley as a separate collection will disappear, but the partnerships stays. There will still be Breitling watches that link to Bentley.

- There will be three distinct movements groups: the in-house (Manufacture) movements, the Tudor movements, and thirdly the Valjoux / ETA / Sellita movements. Most of the quartz movements will disappear.
- The sweet spot in terms of pricing pricing is set at EUR 3.000 to EUR 7.500.
- While there are currently approximately 680 references this will be dialed back to back to some 150.
- The number of dealers worldwide is now some 2000 and this will be cut back to 1.500.
- The marketing will not focus on celebrities per se, as hardly anybody remembers what celeb works with what brand anyway. Instead Breitling will be working with what they call Squads. They will include people who are the best in their field, be it sports, music, aviation or other.
- Breitling will not stop with aviation. The Jet Team will stay in place. The brand is however looking to diversify its marketing efforts.
- It will become easier to recognize which models use what type of movement. The watches using in-house movements will have contrasting sub dials and a combination of polished & satin brushed finish. The Valjoux/ETA/Sellita powered watches will be fully satin brushed and feature uni-colored dials.
- All watches will stay COSC-certified.

- All watches shown thus far are prototypes, and minor changes will be carried out before their final presentation at BaselWorld 2018. For example, they will have Chronometer (in English) on all dials in addition to their model name.
- Breitling currently has a HUGE number of straps in its collection. A lot of them will be discontinued. This is most notably the case with rubber straps - in the future there will likely be just one single version.
In short the collection will be streamlined, making it simpler for both consumers and sales staff, while creating a unified design language across the board.
The Legendary Heritage
As touched upon in the above, Breitling has a a deep and interesting history. Many of its achievements and milestones were however not communicated properly, and as such they were largely unknown to all but the die-hard collectors and connoisseurs. This will change! With the help of Fred Mandelbaum and other scholars (who prefer to remain anonymous) the brand is actively investing in researching its history, and vintage watches owned by both Breitling as well as collectors are being scrutinized and catalogued. It's not just watches though: Archives are also being unearthed and properly documented. An interesting bit of information recently found in the latter is a receipt of the order for the cases of the Navitimer Chronomatic, which was dated 1967 - adding fuel to the debate on who made the first commercially available self-winding chronograph.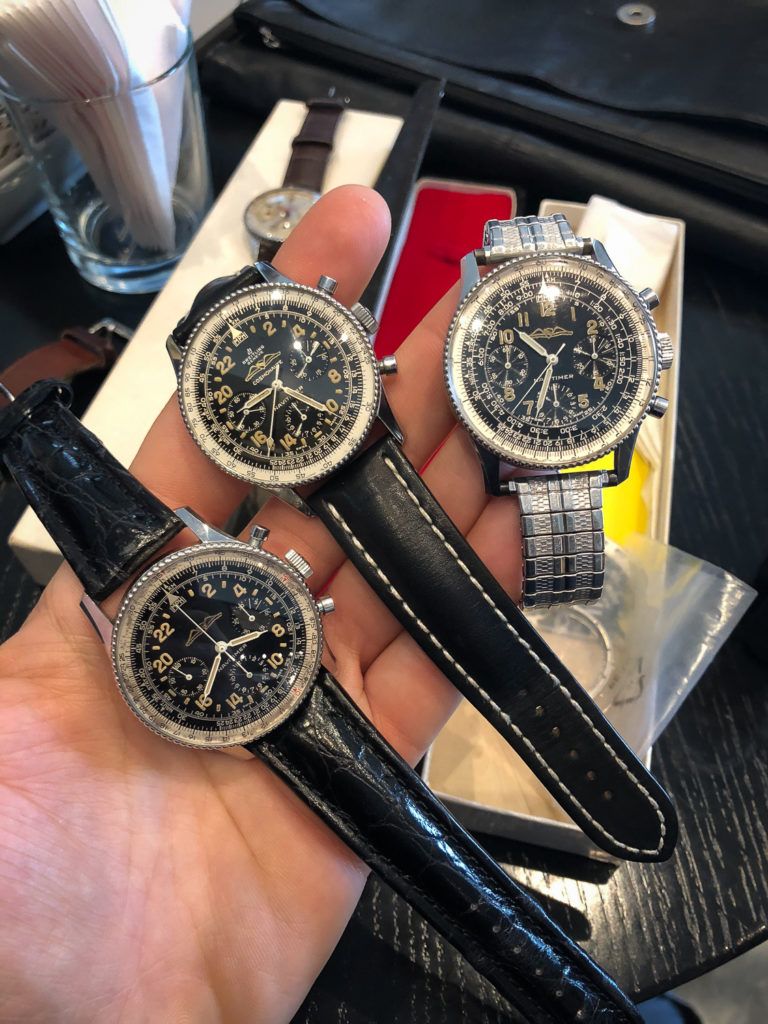 This ongoing research will serve as inspiration for future watches in two distinct ways, and we witnessed the first with the Navitimer 8. This collection is completely new, modern and aimed at a new set of buyers, yet it features several elements that firmly connect it to Breitling's past and add a sense of continuity. The second way in which it will be implemented is through faithful re-editions of key models from the brand's past, of which a small number will be released each year. These aim to please the purist collectors, who in recent years have felt out of touch with Breitling and had to stick to vintage. Exciting indeed!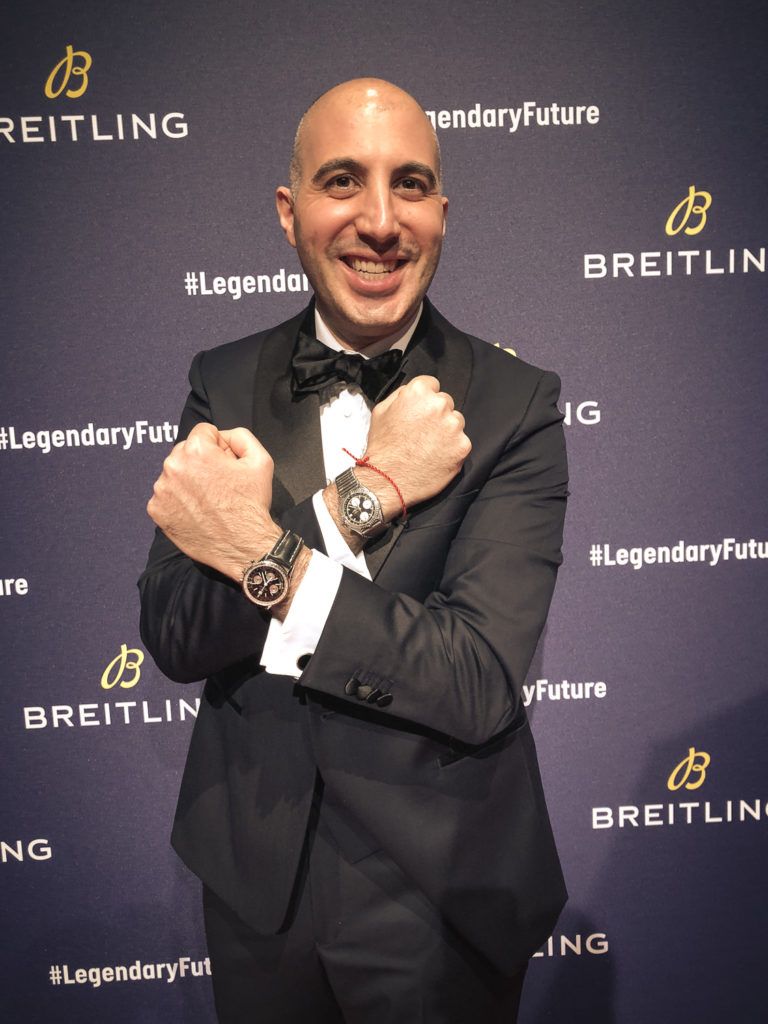 I can't wait to see what Breitling has in store for us, and we'll keep updating you in anticipation of BaselWorld 2018. Next stop for the Breitling Roadshow is New York, and we wish all of those who will be attending a great time!