Diamonds are considered as one of the most sought after natural materials that the world has to offer. After all, who doesn't get mesmerized by the sparkle and glimmer on a perfectly cut diamond?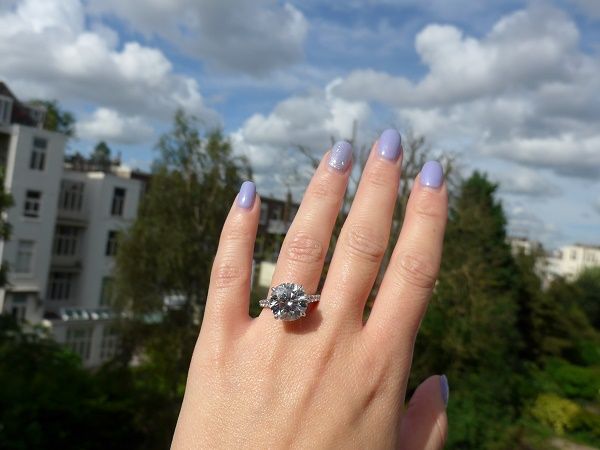 Image Courtesy of Ace Photo Studio.
Whether you prefer a half carat diamond or something loud and proud such as this six carat Royal Asscher Brilliant, the most important thing is that you pick out a diamond that fits your style and taste. In some areas of the world, a two carat diamond is the end-all-be-all of engagement rings. In other corners of the world, less IS more when it comes to diamond carat weight. Luckily, at the end of the day, the size of the diamond does not equate to the love one has for another.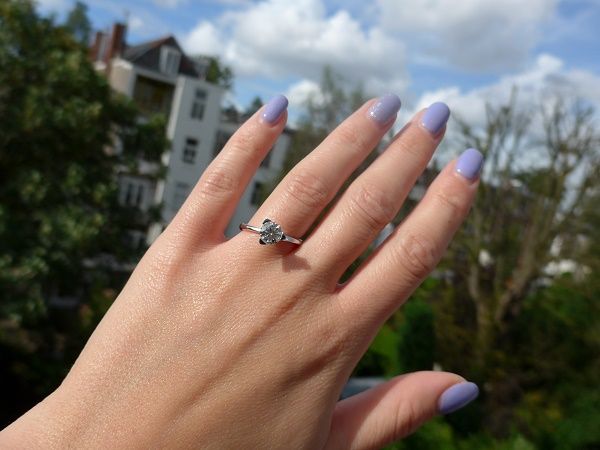 Image Courtesy of Ace Photo Studio.
There is actually a much more interesting story as to how diamond carat weight came to be. Centuries ago, early gem traders needed something to weigh out the diamonds before selling them. Carob seeds come from the Carob tree, which is found across the Mediterranean region, Africa, the Middle East and in the Canary Islands. The tiny little seeds found inside the carob tree leaves are all almost the exact same weight. Carob seeds were from then on out used to measure the weight of a diamond. Hence the name, carat, is used for the measurement of a diamond.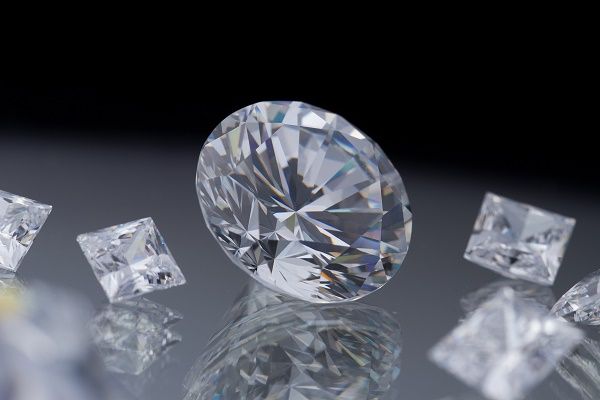 Image Courtesy of Ace Photo Studio.
Present day, one carat weighs exactly 0.20 grams. While there use to be a tiny difference in weight when it comes to carob seeds, now a carat is officially the exact same weight world wide. Sometimes, you will also hear diamonds be referred to as a 50 point diamond. One 50 point diamond is the same thing as half a carat. Luckily today, with all of the modern technology, carob seeds are no longer used to weigh diamonds. This filters out any variant that can effect the actual weight of a diamond.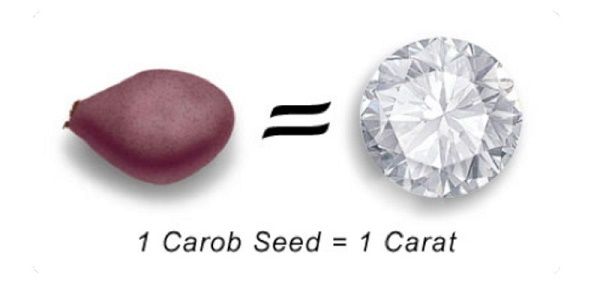 Image courtesy of Radiant London.
You can read more about the clarity, cut, and color of diamonds online here.